Buescher gets another obstacle in road to Chase
BY foxsports • September 3, 2016
By Reid Spencer, NASCAR Wire Service
Distributed by The Sports Exchange
DARLINGTON, S.C. -- Tropical storm Hermine made sure Chris Buescher's path to the Chase for the NASCAR Sprint Cup would be just a bit more difficult.
In qualifying for the last five races, Buescher has advanced to the second round four times and to the third round once, posting an average starting position of 20.4.
But at Darlington Racing this weekend, Buescher didn't have a chance to qualify, thanks to the storm that washed out all track activity on Friday.
Accordingly, with the starting order set by owner points, Buescher will take the green flag from 31st place in Sunday night's Bojangles' Southern 500 (6 p.m. ET on NBC) -- right beside David Ragan, the driver he's trying to beat for the 30th position in the regular-season standings.
If Buescher is 30th or better after the Sept. 10 race at Richmond, he make the Chase. If he's 31st or worse in the driver standings, his Chase spot will go to someone else.
With two races left before the cutoff, Buescher leads Ragan by seven points for the all-important 30th spot.
On a track fraught with peril, starting that deep in the field is certain to raise Buescher's stress level.
"Definitely, Darlington being one of the tougher race tracks we go to, that makes us a little bit anxious to get out there and get rolling this weekend," Buescher said. "Nature has not helped us by any means. Without qualifying right, it's going to put us starting a lot further back than what we've been able to qualify the last several months, so that's a little bit of a bummer there.
"But, on the other hand, Darlington is my favorite race track we go to. I absolutely love that race track. I had a lot of fun there on the XFINITY side, and I've gotten my fair share of stripes already, so maybe I'm done with that and we can keep it clean this weekend."
This will be the first NASCAR Sprint Cup Series start at Darlington for the driver of the No. 34 Front Row Motorsports Ford, who is competing for Sunoco Rookie of the Year honors this season.
In four XFINITY Series races, Buescher has an average finish of 17.0, with his best result of fifth coming in last year's championship season.
CALE YARBOROUGH HONORED IN DARLINGTON CEREMONY
In a special ceremony on pit road at Darlington Raceway on Saturday morning, NASCAR Hall of Famer Cale Yarborough was honored for his contributions to the sport.
The garage area at the 1.366-mile track was named in Yarborough's honor.
Yarborough, the honorary pace car driver for Sunday night's Bojangles' Southern 500, grew up in nearby Timmonsville and decided he wanted to be a race car driver the first time he saw an event at the Lady in Black.
In fact, he sneaked into the garage that now bears his name to watch his first race at the track.
"I slipped under the fence when I came to see my first race, and now, here I've got a garage named after me, so it's great," Yarborough said. "This is a great honor. There's no place like Darlington to me, and to have a garage area named after you from now on is just great."
Team Penske driver Joey Logano is five victories short of the five Southern 500s Yarborough won during his career, but Logano remembers his first encounter with the three-time Sprint Cup champion during a winner's circle appearance in 2009.
"He took me around in a ride-along car, and I sat in the passenger seat and he came out with his old race suit on, open-face helmet, bubble goggles, and I got to sit in the passenger seat with Cale Yarborough driving around Darlington," Logano said. "I thought, 'Man, this is the coolest thing.'
"Obviously, I wasn't watching racing when he was racing -- I wasn't alive -- but re-watching races and reading a lot about the history of the sport and what he's meant to NASCAR racing, it's neat that he's still so involved and he still cares about the sport."
KEVIN HARVICK ON POLE AFTER QUALIFYING RAINOUT
The odds against Sunday's Bojangles' Southern 500 producing another first-time winner are relatively heavy.
When all track activity was washed out on Friday, the starting field for the race was set according to owner points, and the top 10 starters in the field, from pole sitter Kevin Harvick through 10th-place Matt Kenseth, all have at least one NASCAR Sprint Cup Series victory this season.
Why is that significant? Because in the last 14 races at Darlington, 10 of the winners have come from the top 10 spots on the starting grid. So the odds say a driver who already has won this year will take the checkered flag on Sunday night.
Brad Keselowski will line up next to Harvick, with Carl Edwards in third and fourth, respectively, behind the front-row starters. Joey Logano, Kyle Busch, Denny Hamlin, Martin Truex Jr., Jimmie Johnson and Kenseth complete the top 10.
The last time Harvick started from the pole in Darlington, in April 2014, he picked up his only victory at the track.
But that doesn't mean 11th-place starter Chase Elliott should abandon hope of notching his first career win.
Back in 2004, Elliott's Hendrick Motorsports teammate, Jimmie Johnson, started 11th and ultimately took the checkered flag. In the 14-race stretch dating to Terry Labonte's 2003 victory, the deepest in the field a winner has started is 23rd (Regan Smith in 2011).
SHORT STROKES
Jimmie Johnson paced opening practice at Darlington with a lap at 176.025 mph, followed by Denny Hamlin (175.060 mph) and Sunoco rookie Ryan Blaney (174.711 mph). Ryan Newman, who currently is 15 points behind Jamie McMurray for the final Chase spot on points, was fifth fastest at 174.519 mph. McMurray was 26th on the speed chart. ... Newman, however, slipped to 25th fastest in final practice, while McMurray was two spots ahead of him in 23rd. Brad Keselowski was fastest in the session at 174.649 mph, followed by Kurt Busch (174.031 mph) and Johnson (174.019 mph). Kasey Kahne, whose only realistic path into the Chase is a victory in one of the next two races, was fourth on the list at 173.656 mph.
---
---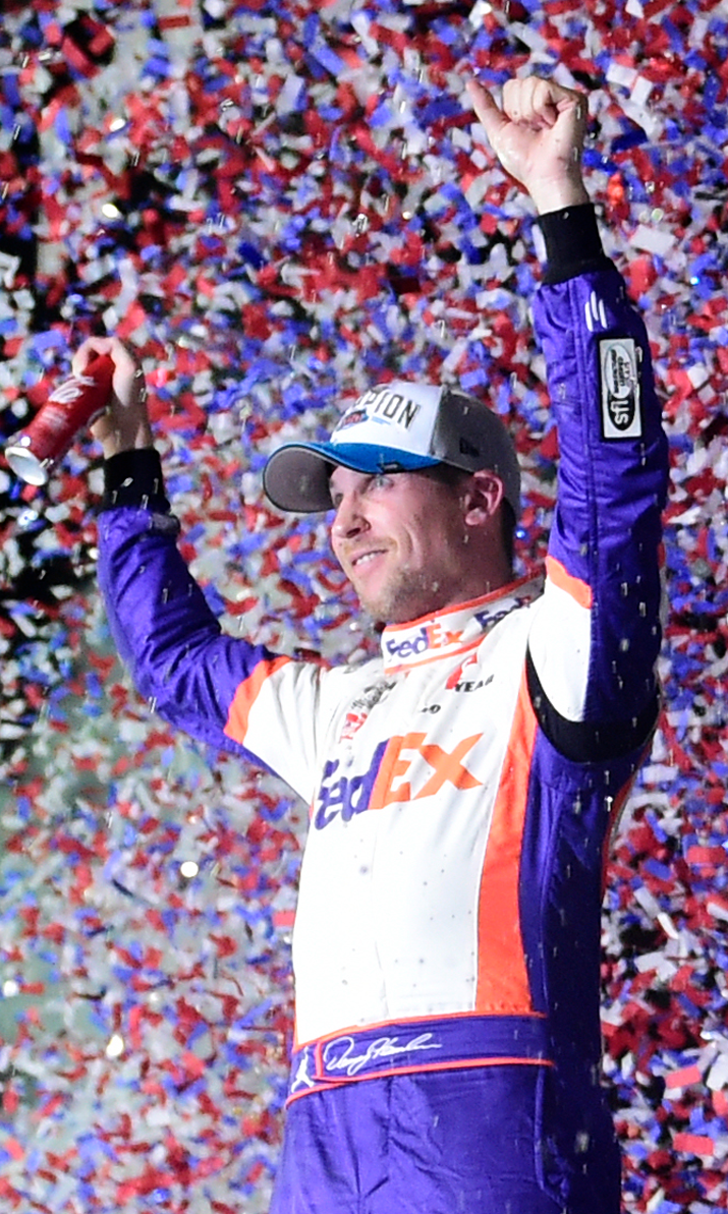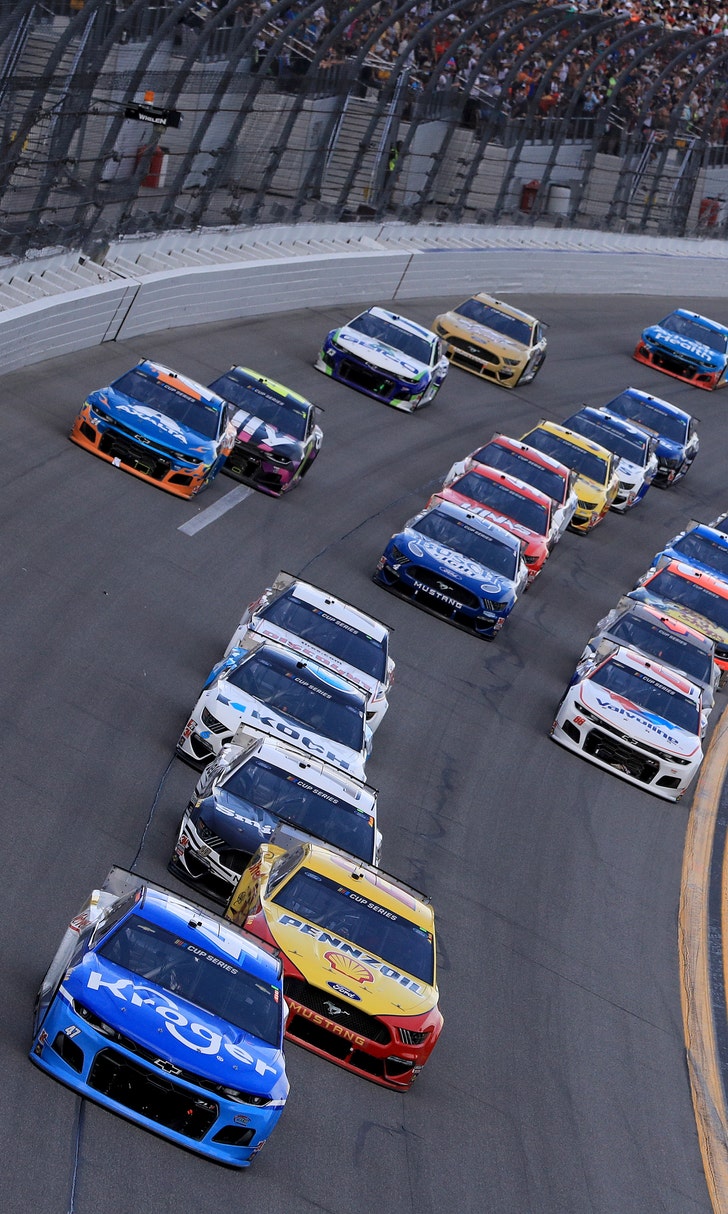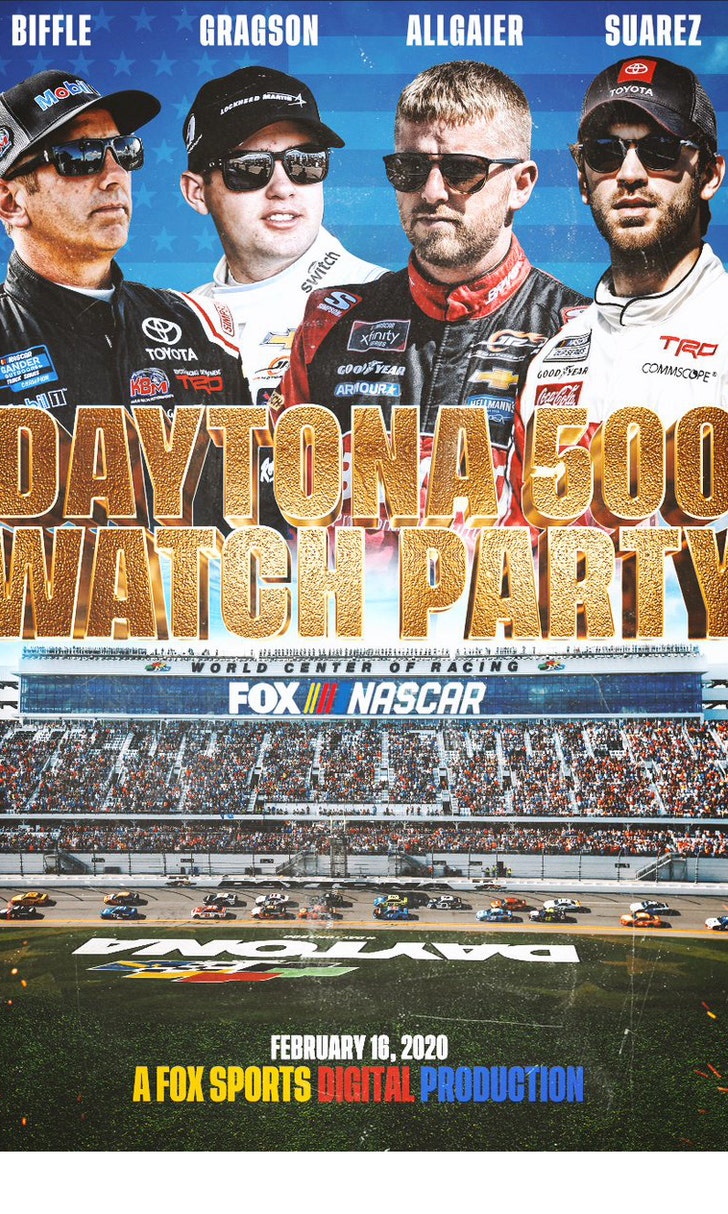 The Daytona 500 Watch Party!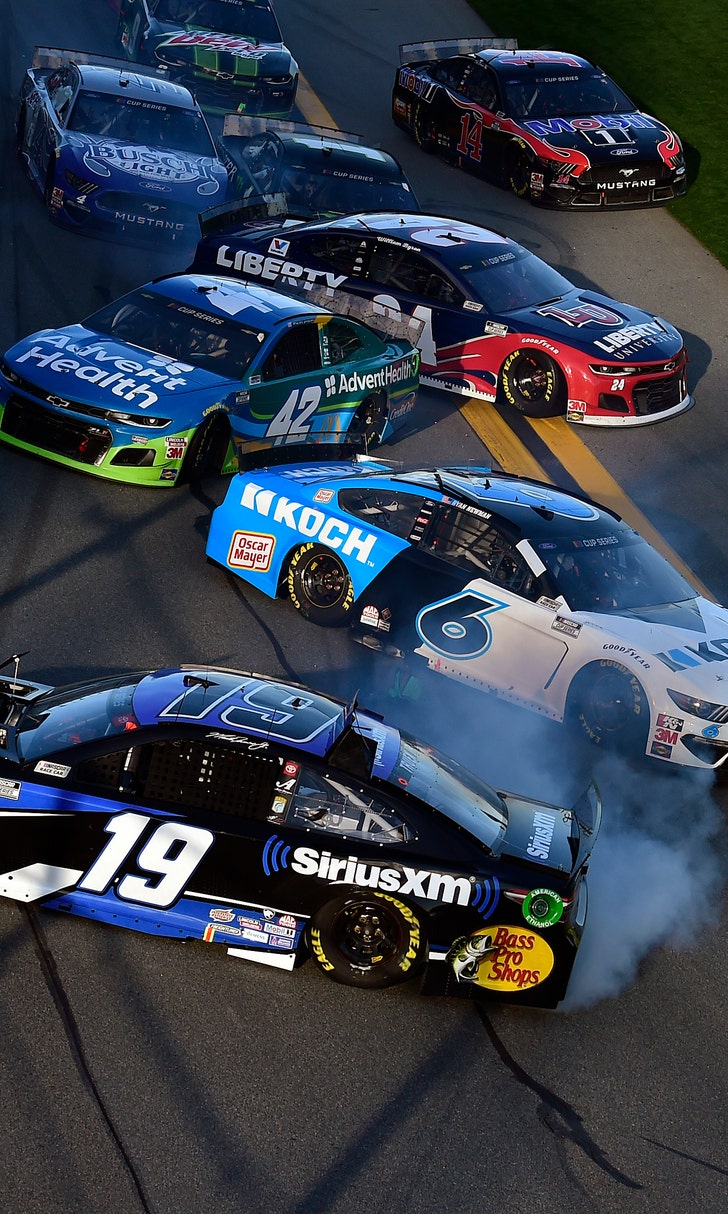 The Numbers Game At Daytona