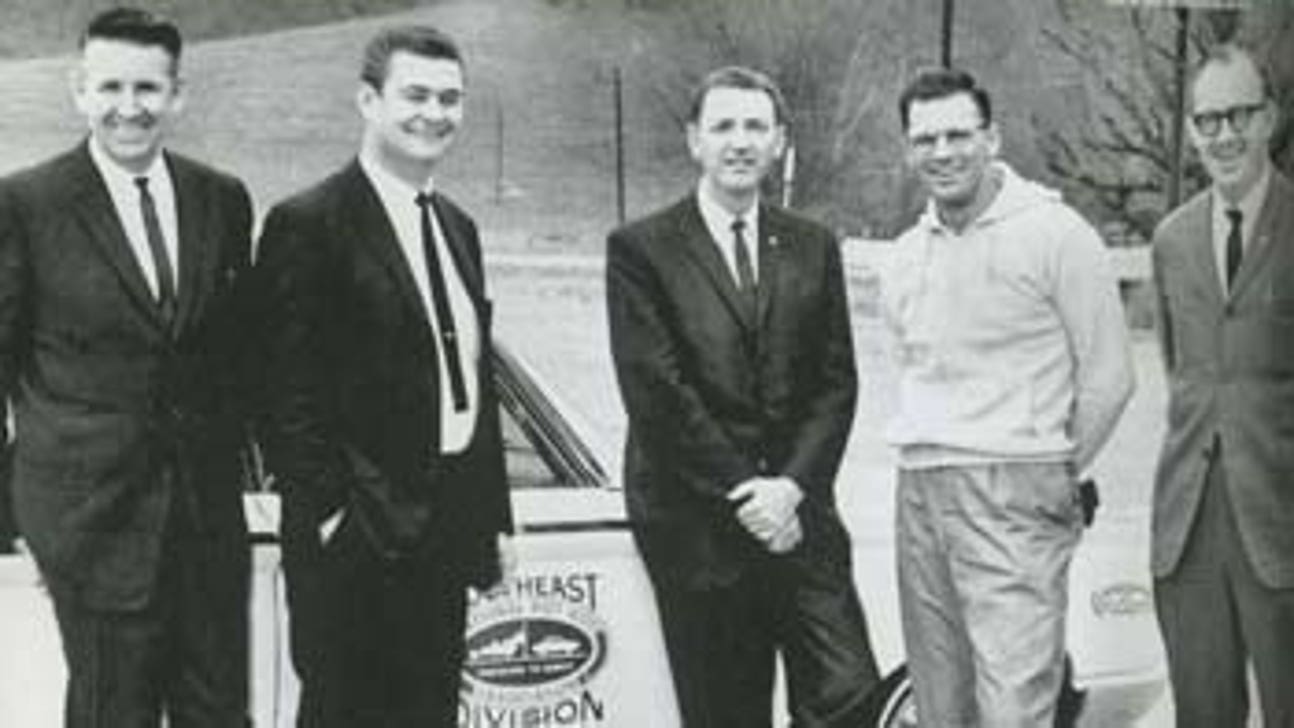 Bristol's Larry Carrier was drag racing's rebel
Published
Jun. 17, 2016 10:59 a.m. ET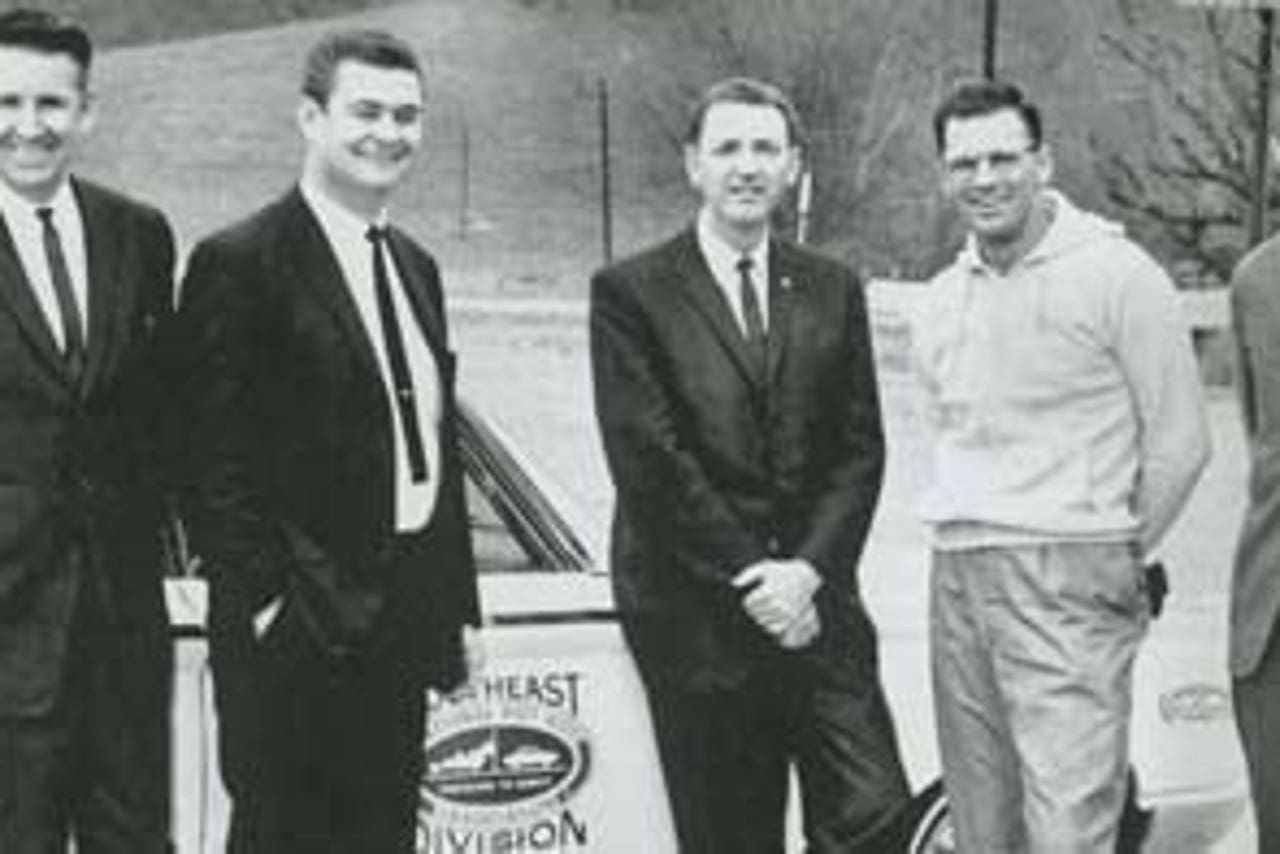 Larry Carrier's name resides high above the picturesque Bristol Dragway, firmly entrenched amongst the Legends of Thunder Valley.
For the new to drag racing crowd, it must be noted Carrier was not just a legend of the track once known as Thunder Valley; he was once the thunder in the valley.
Long before Bruton Smith moved mountains to create the modern day marvel of Bristol Dragway, there was Carrier. An innovator, visionary and much to the chagrin of some, a quick-witted rebel of sorts.
Carrier, along with Senator Carl Moore and Hal Hamrick, built the first state-of-the-art national event drag racing facility complete with a crossover bridge for spectators, and a four-story tower, which housed offices, suites, the timing tower and media accommodations second to none.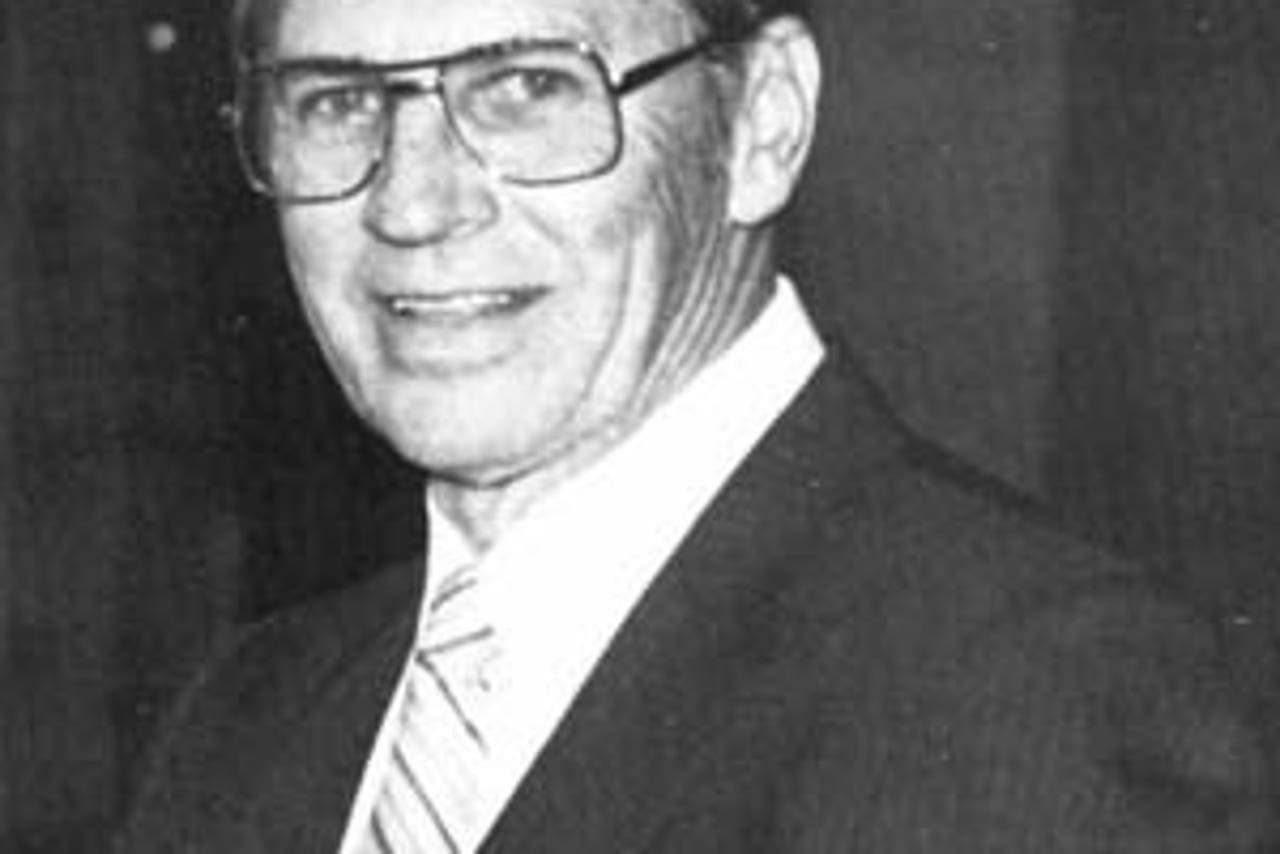 Larry Carrier was a man who marched to the beat of his own drum. A headstrong man by nature, Carrier was also an innovator and many of the procedures he introduced to the sport are the norm for today's drag racing.
Thunder Valley Dragway opened in 1965 and hosted the original NHRA Springnationals event, as part of Glendora, Ca.-based racer series' expansion to four national events. The facility operated only three years under NHRA sanction before Carrier had a disagreement with the late Buster Couch, then an NHRA Divisional Director, and sought sanctioning from the now defunct American Hot Rod Association. The AHRA association lasted two years before Carrier, in a disagreement with a high ranking series official (he reportedly kicked the official off of the property) left the track in independent status.
To know Carrier was to know he was opinionated, and not one to mince words. He was no respecter of titles, though he meted out respect as believed it was justified.
Following the departure of the AHRA, Carrier engaged in probably what was one of the most important conversations in drag racing history.
Carrier and then partner, former Senator Carl Moore, stood on the grounds of their hallowed facility, where the politician asked Carrier of his plans.
The conversation was said to have transpired like this.
"Well, we no longer have the NHRA, and now you just threw the AHRA out, what are we going to do?" Moore asked Carrier as they looked out over their empty facility. "There are no other sanctioning bodies."
The quick-witted Carrier responded, "We'll just start our own."
The early years of his fledgling series struggled, battling against the titanic NHRA and AHRA, fighting for a small slice of the pie of drag racing's superstars.
Then one day, all the pieces of the seemingly unsolvable puzzle fell into place.
Carrier managed to land major series sponsorship, the first of its type for drag racing, with the RJ Reynolds tobacco company. Knowing he needed to make the most impact for his new client, Carrier also introduced RJ Reynolds to his then rival NHRA.
Those who knew Carrier knew he didn't dislike Parks personally, he was just competitive.
A few of drag racing's mainstays under Carrier's leadership included scrapping Pro Stock's initial pounds-per-cubic inch format, low qualifier versus slowest qualifier format and even night-time qualifying.
Carrier clearly marched to the beat of his own drum. He didn't shy away from feuds with anyone.
"We had a problem trying to keep Larry down because sometimes he would drift far out into left field," said former Carrier right-hand man Ted Jones. "We were worried about liability lawsuits and everything else. We would try to tone him down, but he was a plain spoken person. With Larry, you always knew where you stood. He was real plain.
"If anyone wanted to feud and throw mud, Larry was like a big kid with a squirt gun. The minute someone was ready to get it on, he was right there, ready. I think he did it a lot for the publicity because people were still amazed that he dare do something like that. He would come up with little slams and digs. He would know how far he could go without turning people against him. He knew when to stop and when he was close to going over the line."
Carrier understood to be big; one must think big. In following this mantra, he opted to keep his Bristol facility closed to a weekly program, choosing only to open for major events. That reputation would serve to drive more spectators to his special events, regardless of the ticket prices. While many might question his logic, Carrier was just following the lead of NASCAR and what he had done with his own Bristol Motor Speedway.
Carrier also followed the lead of the AHRA's Jim Tice in paying "under-the-table" appearance money to the sport's largest stars to ensure their attendance at his events.
"It worked," Jones added. "He had the names to put on his advertising, and that attracted the fans. It worked very well and for that reason, the IHRA was an almost instant success. The big names were always determined by what they did in NHRA competition. If you did well over there – you were considered a big name."
Carrier dropped the practice in 1980, choosing instead to pay major purses such as $20,000 to win each fuel class and $10,000 for Pro Stock division. In today's economy, this purse would exceed $100,000.
Carrier's race series became a viable contender to the NHRA's supremacy in the late 1970s and early 80s, but by 1985 began to decline. RJ Reynolds eventually discontinued their backing of the series, and by the end of 1987, he sold IHRA and got out of the business.
Carrier was diagnosed with Alzheimer's disease and passed away in January 2005.
Probably the one comment which will show Carrier's commitment to drag racing came in response to a question from a crafty journalist seeking to gain a major headline from the opinionated businessman's tendency to shoot from the hip.
Veteran journalist Jon Asher asked Carrier, what he believed was the most beautiful drag strip he'd ever seen. Asher fully expected Carrier to respond that it was his Bristol facility.
Carrier paused, and then answered, "A full one. That's the most beautiful one I've ever seen."
***
Bobby Bennett is the Publisher/Editor of CompetitionPlus.com, a leading independent online drag racing magazine, since 1999. For the latest in dragster news worldwide, visit www.competitionplus.com or follow on Twitter @competitionplus
---