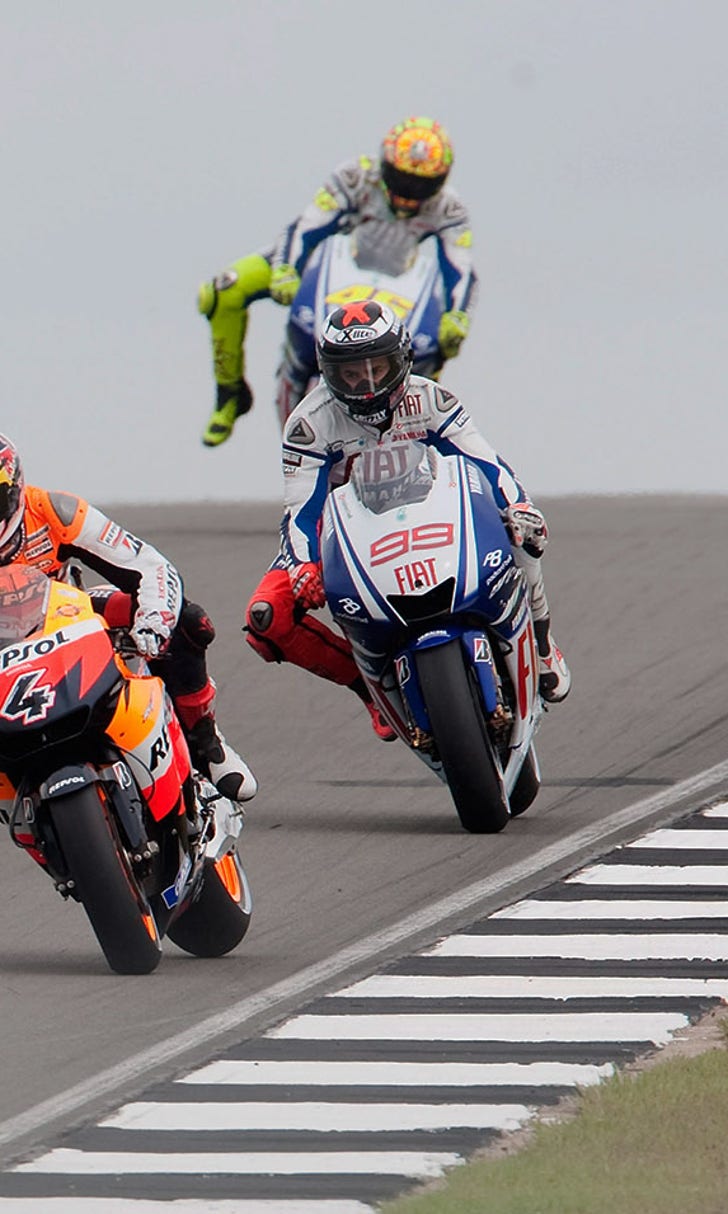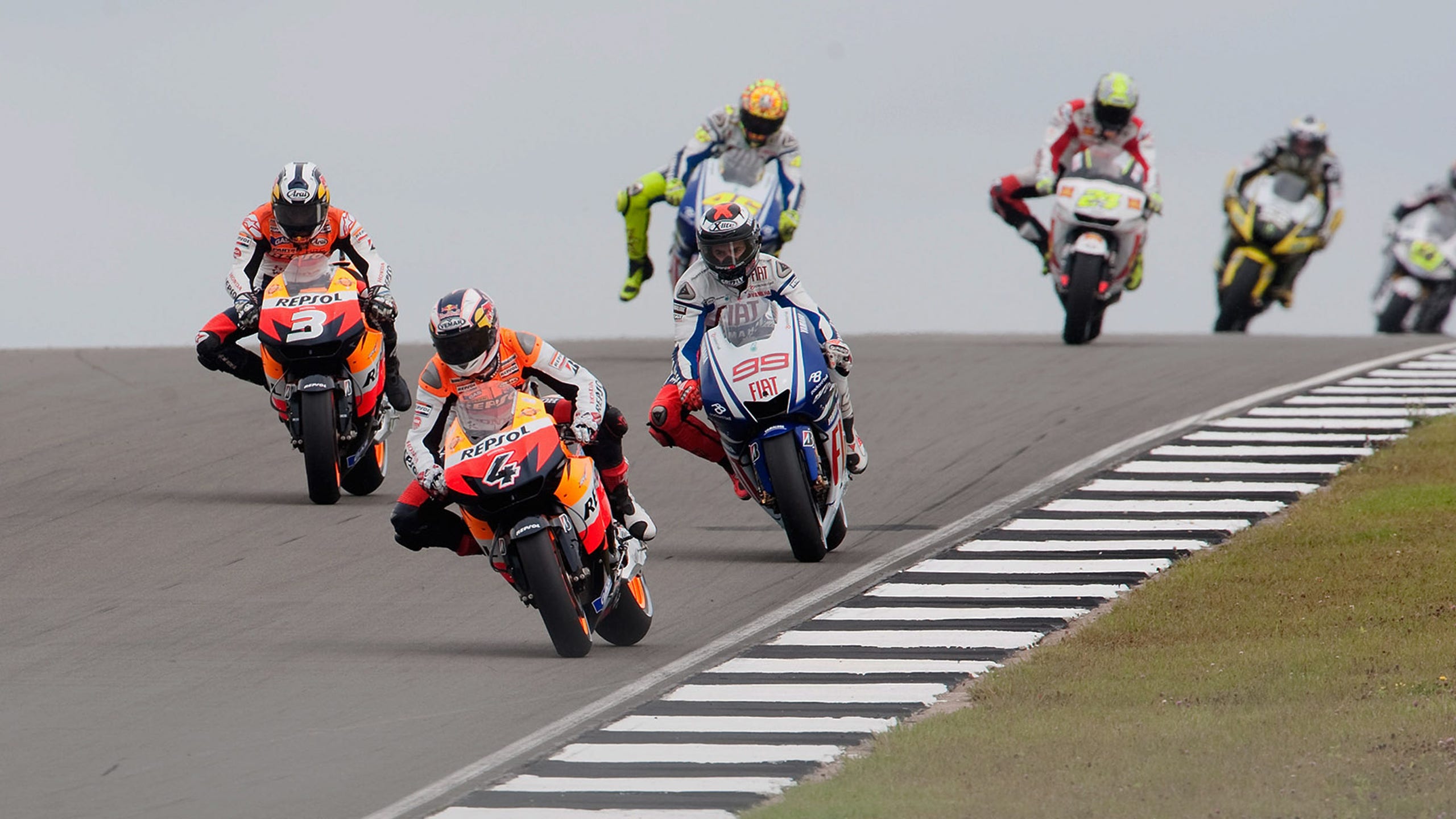 BREAKING: Donington Park won't host 2015 MotoGP
BY Samuel Reiman • February 10, 2015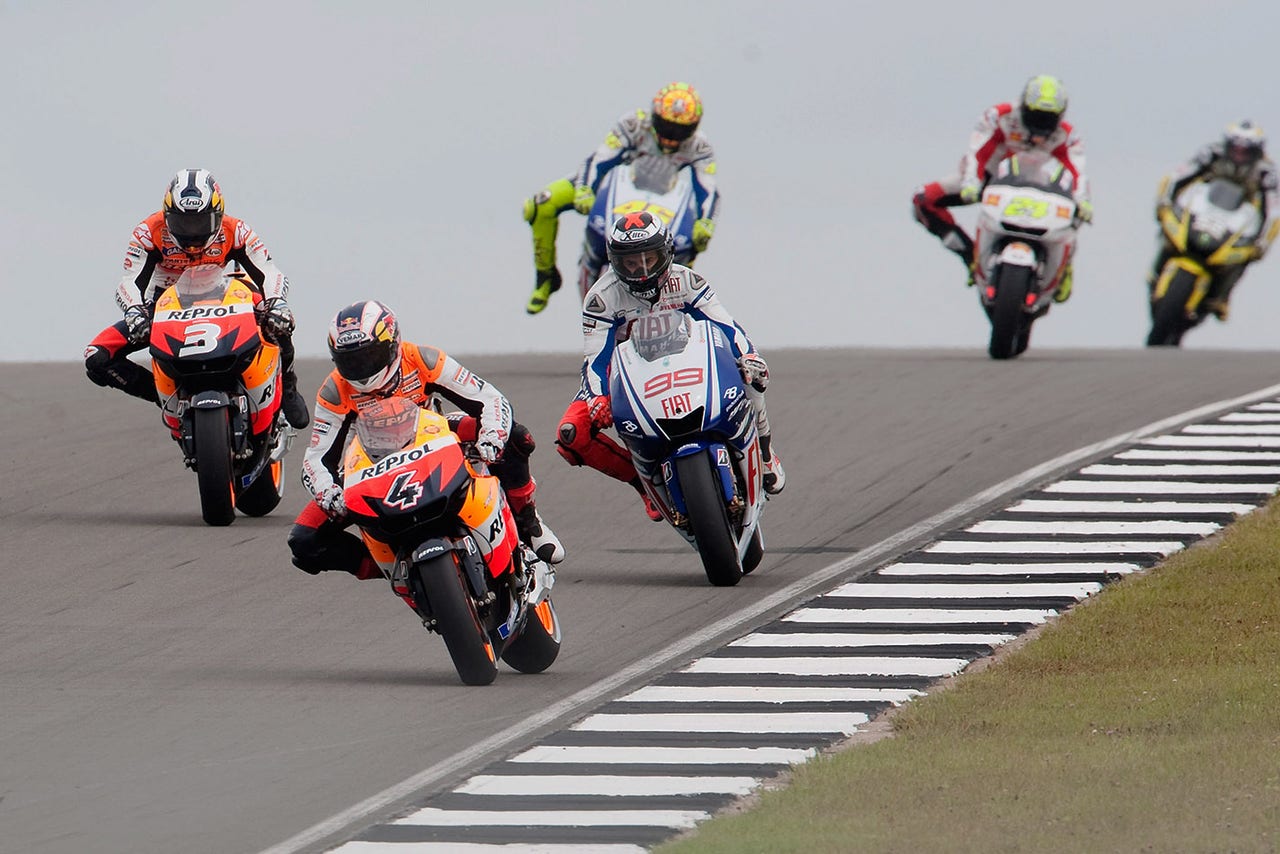 The 2015 MotoGP of Great Britain, set to take place on Aug. 30, will no longer take place at Donington Park.
MotoGP ended its contract with the Silverstone Circuit after the 2014 British GP, and began a contract with the new Circuit of Wales – which remains under construction.
Knowing that they would not be ready to host a race at the Circuit of Wales circuit, the organizers struck a deal with Donington Park to hold the 2015 race at the historic circuit.
Donington Park announced Tuesday that, "The Board of Directors and Staff of Donington Park Racing Limited ('DPRL') are greatly disappointed to have to report today that the Circuit of Wales company, and its new subsidiary GP15 Limited, have as yet been unable to complete their agreement with DPRL, nor meet long-planned payment deadlines, in order to set in motion the operation of the 2015 British Motorcycle Grand Prix, MotoGP at Donington Park.
"Despite DPRL's best efforts, the time lost with CoW being unable to complete the funding arrangements has resulted in delays in almost all of the event's critically important operational plans, from track works to equipment hire. Therefore, in the judgment of the Board of DPRL, this current position could jeopardize the safe and successful running of the 2015 British MotoGP at Donington to such an extent, that both the commercial risks and the lack of time are now too great to allow Donington to proceed.
"Therefore Donington Park must withdraw from any further participation. Consequently, the 2015 British round of the FIM MotoGP World Championship will not now be held at Donington Park on August 30th 2015."
The report goes on to add that fans that have purchased tickets to the event will be fully refunded within the next 10 days.
Though no new host for the 2015 MotoGP of Great Britain has been announced, one potential candidate could again be Silverstone Circuit. After all, they tried to bid on hosting rights to the 2015 MotoGP of Great Britain themselves.
Here's the statement released by Silverstone Circuit when the Circuit of Wales chose to sign the agreement with Donington Park back in September:
"We know from experience what it takes to run a high quality British Grand Prix. We made what we considered to be the maximum sensible offer to retain the event at Silverstone, but it seems that the Circuit of Wales, who have no experience of running a Grand Prix, have concluded they can do better running it themselves, using Donington until their circuit is ready.
"We wish them the best of luck."
---