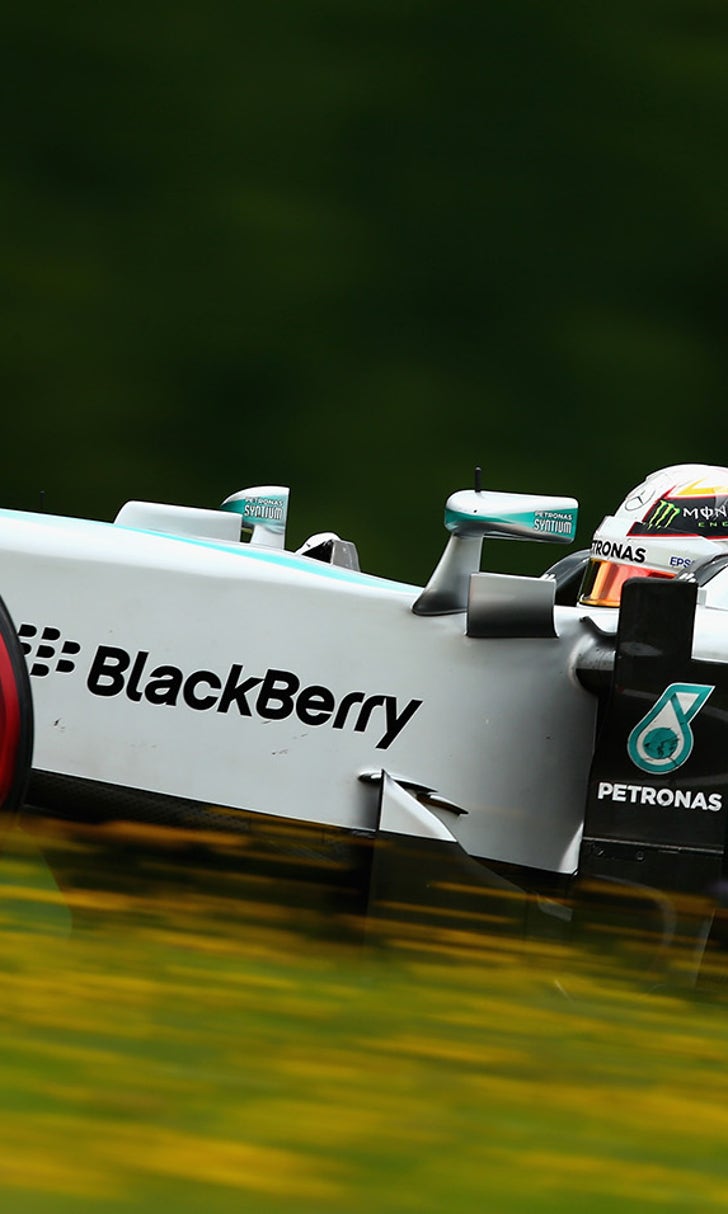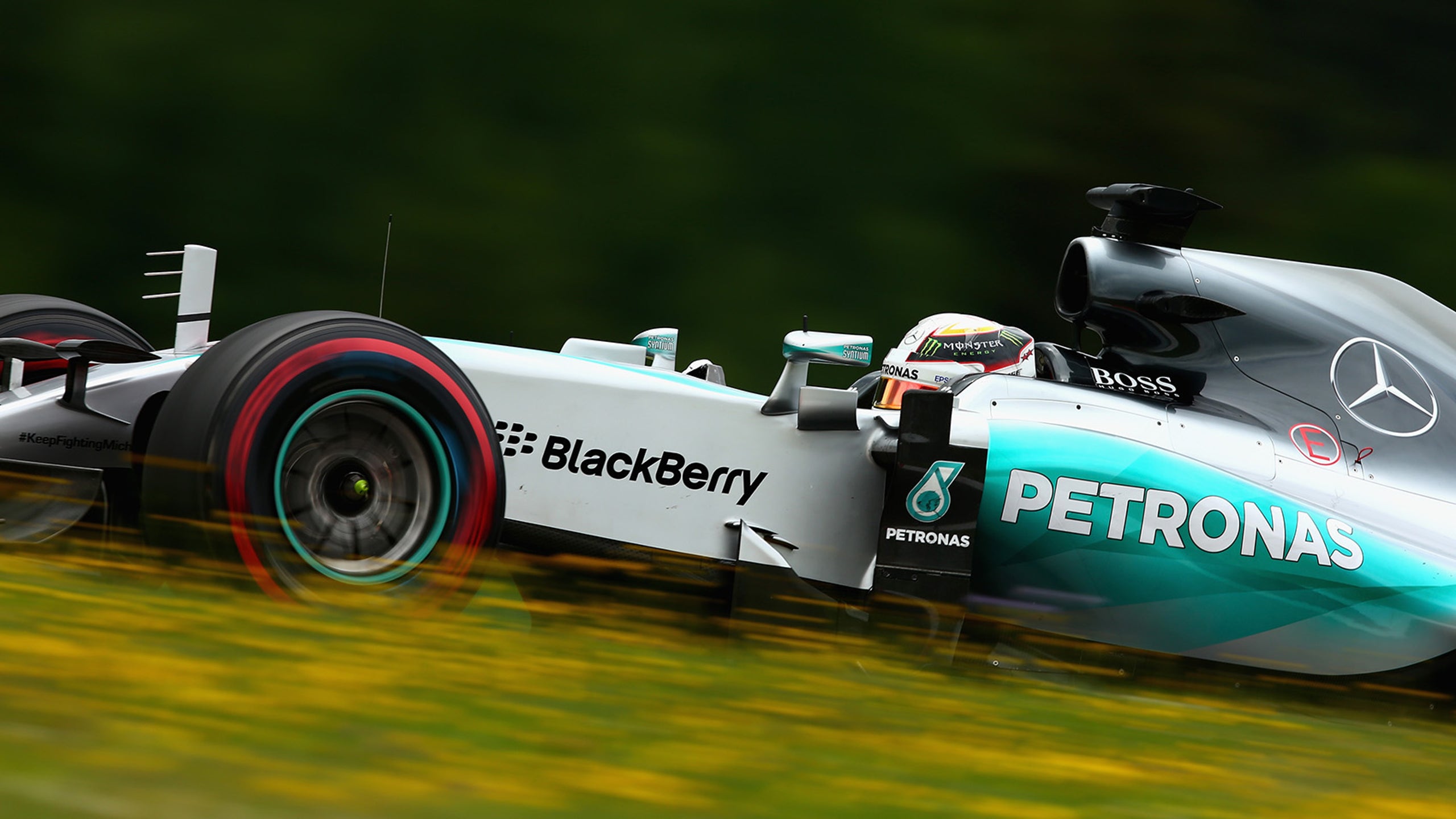 Best until last: Hamilton takes pole in Austria after lackluster weekend
BY foxsports • June 20, 2015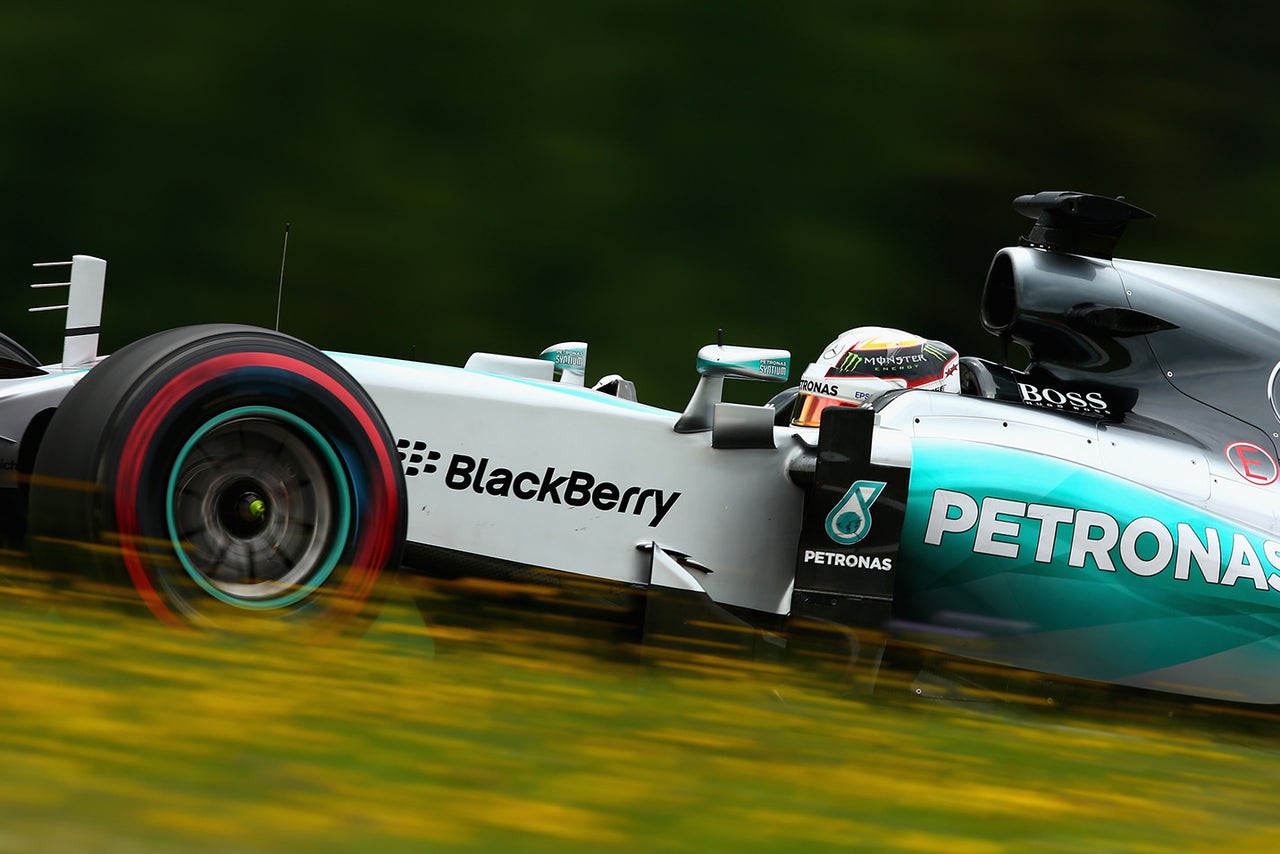 SPIELBERG, Austria (AP) -- Championship leader Lewis Hamilton will start the Austrian Grand Prix from pole position after edging his Mercedes teammate Nico Rosberg in a spectacular end to qualifying on Saturday.
The defending champion left it late to clock a best lap of 1:08.455 to beat Rosberg's leading mark by 0.2 seconds. Hamilton's 45th career pole put him in all-time equal third place alongside four-time champion Sebastian Vettel, who was third fastest for Ferrari.
"I'd much rather have his championships than the pole positions," said Hamilton, who is eyeing a third F1 title. "I'm working on that."
Vettel, who had been quickest in the second and third practice runs, was 0.355 behind Hamilton, while Williams driver Felipe Massa was 0.737 adrift.
Hamilton, who was behind Rosberg on track in qualifying, embarked on his final lap with one minute left before spinning backward and flying into gravel.
"I tried a bit extra and locked the rears (tires). Afterwards I was like I've probably lost it there,'" Hamilton said. "It was a bad qualifying session for me generally. I'm grateful."
Rosberg had a golden chance to beat Hamilton in qualifying for only the second time in eight races this season after securing pole at last month's Spanish GP.
But, having gone faster in sector two, Rosberg then lost it on the final turn. He veered too wide left, slid off the track and up a bank, before halting in the gravel.
"I'm not sure actually, maybe it was a little bit wet or I overdid it there," Rosberg said. "I knew I had to go for it because it was very, very close with Lewis."
The German driver looked furious when he climbed out of his car, shaking his head in disbelief and slapping his hands together before walking back to the pit lane.
"This track is generally very difficult because you have to get the braking right and attack to get a lap time here," said Rosberg, who had topped Q2 ahead of Hamilton and Vettel. "A lot of humidity on the tires, so maybe that caused the spin, not so sure."
Rosberg, who has won two races this season to Hamilton's four, trails his teammate by 17 points overall.
Vettel, the only driver to have beaten the Mercedes pair this season when he won in Malaysia, still thinks Mercedes has too much in reserve when it counts.
"Unfortunately they were a bit too quick. We tried everything," he said. "We settled into the groove nicely but generally Mercedes seem to be able to turn up the performance quite a bit. There's some work for us to do."
It was a frustrating day for Ferrari, as Kimi Raikkonen failed to even make it into the second part of qualifying, despite posting the third quickest times in all three practice runs.
The Red Bull Ring track dried out following some heavy rain during the morning's third session, but still had some wet patches - notably on corners.
Home fans in Austria hoping to see a strong performance from Red Bull were left feeling disappointed.
Both running with new engines, Daniil Kvyat was eighth quickest and Daniel Ricciardo 14th as the Australian driver failed to make it into Q3 for the first time since joining last year from its junior team Toro Rosso.
They will tumble further down the grid, having both been given 10-place penalties for taking their fifth engines of the season - one more than each driver is allocated per season.
That is also the case for McLaren drivers Fernando Alonso and Jenson Button, who were already demoted to the back of the grid for the new engines and for further element changes on their power units.
Full qualifying results: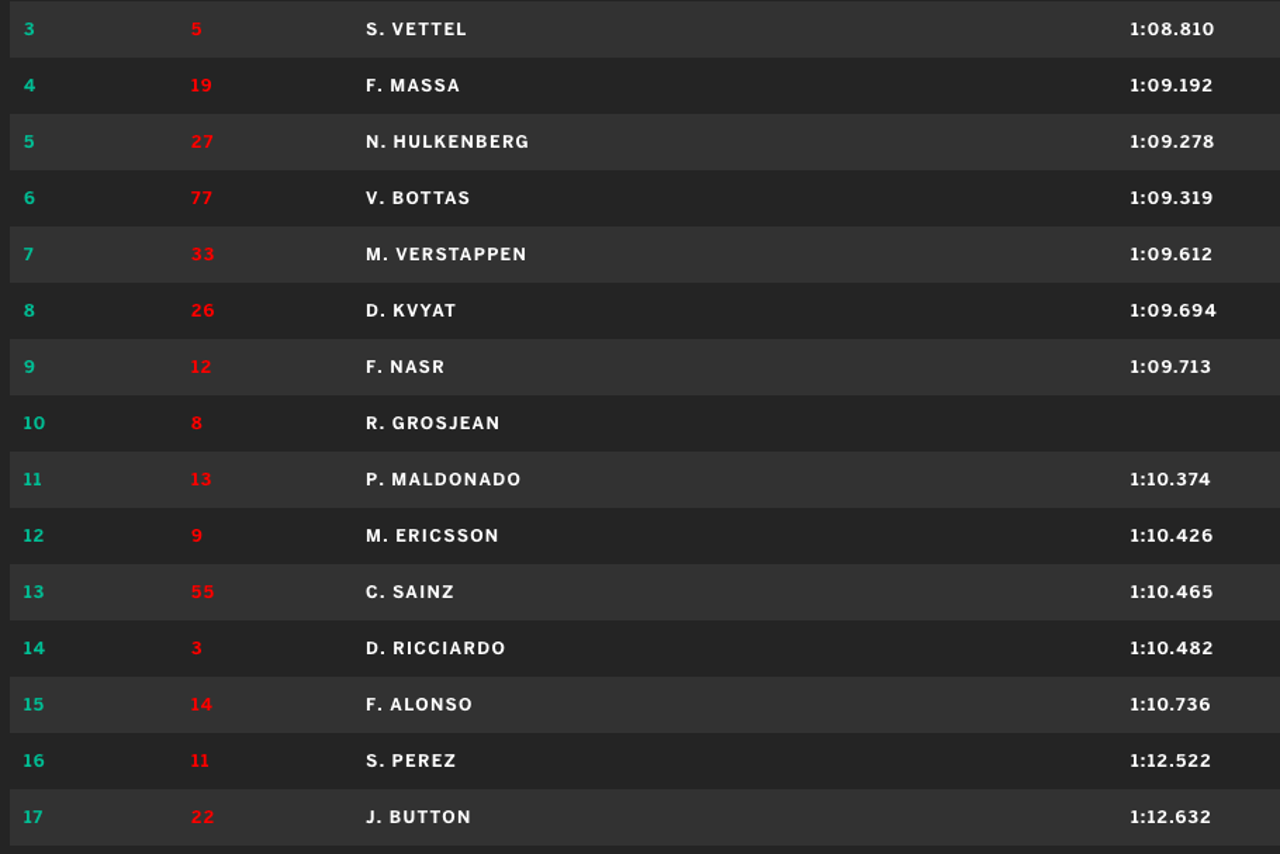 ---