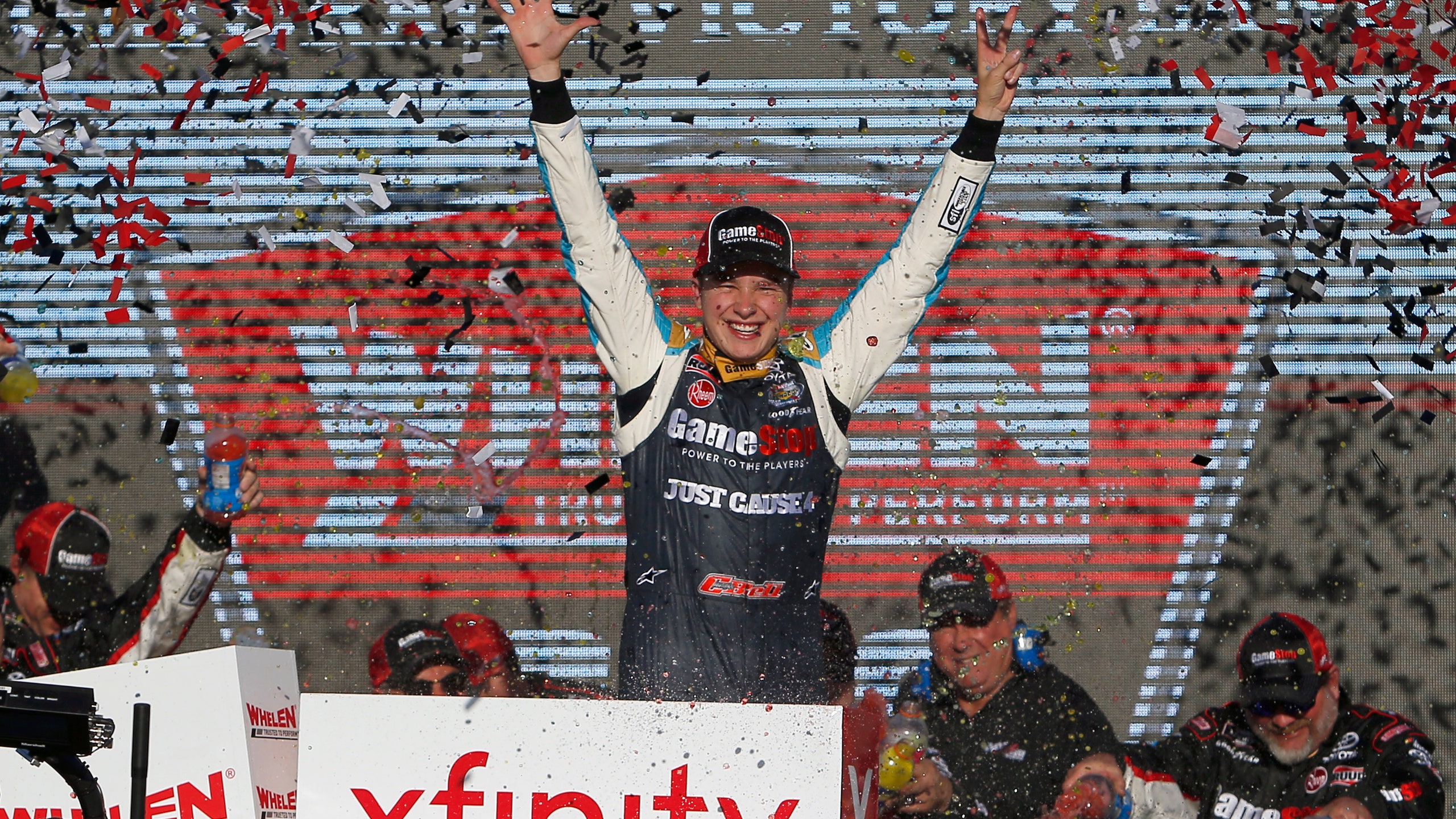 Bell becomes favorite after eking into Xfinity Series finale
November 16, 2018
MIAMI BEACH, Fla. (AP) — Christopher Bell's last race could prove more daunting than his next one.
Bell faced a must-win scenario in the semifinal round of the Xfinity Series playoffs at Phoenix last week, needing to beat 39 other drivers to earn the fourth and final spot in the championship field at Homestead-Miami Speedway.
He started near the back, drove through the field and led the final 93 laps to notch his seventh victory of the season.
Now, he's the favorite to win it all in the finale Saturday.
"This week, I only have to beat three, so I'm feeling really good," Bell said.
Here's a look at the four contenders:
CHRISTOPHER BELL
The 23-year-old Bell, who grew up racing on dirt tracks in Oklahoma, has three playoff victories that make him the one to beat.
"We're only racing three cars," said Bell, who won the Truck Series championship with Kyle Busch Motorsports in 2017. "Instead of trying to go out there and win the race, all I have to do is beat three competitors. Whether that means running 20th or winning the race, that's going to be our goal: Just to beat three guys."
Bell seems like a lock to land a Cup ride soon. But Joe Gibbs Racing has no openings for its rising star in 2019, so Bell appears destined to return to Xfinity for another year.
COLE CUSTER
The 20-year-old Custer won at Homestead last year in dominating fashion. He led 182 of 200 laps and had a half-lap advantage at times. But he has won just once since, at Texas two weeks ago, to notch a spot in the final four.
Still, the Stewart-Haas Racing driver has been one of the series' most consistent in 2017. He has a series-leading 25 top 10s to go with 13 top-fives. He hasn't had as much speed as Bell throughout the year, but Custer believes his team is starting to put it all together and capable of repeating at Homestead.
"Do we have a ton of confidence that we're just going to be faster than everybody? No," Custer said. "I think everybody's fast. But I think we'll be right there with everybody, and I think it's a track we can compete and win."
Custer is bound to land a Cup ride with SHR, which has a seat opening up with Kurt Busch's departure. But that ride could go to Daniel Suarez, which would seemingly leave Custer in the second-tier series for a third straight season.
DANIEL HEMRIC
Hemric is the only championship contender without a win in the last two years. That makes him the long shot. He advanced to the finale in 2017, but finished second in the race and fourth in the standings.
No one should count Hemric out. The 27-year-old Richard Childress Racing driver has been stout in the playoffs, with six top-10s and three top-fives in six races.
Mistakes and misfortune have prevented him from landing in victory lane. But he's been at his best on mile-and-a-half courses like Homestead.
"I think just for the nay-sayers, it would be nice to prove to everybody that I can be successful and this group of guys can be successful because we have fallen short the past two years," said Hemric, who is headed to a Cup ride in 2019, replacing Ryan Newman.
TYLER REDDICK
Reddick won the season opener at Daytona, edging JR Motorsports teammate Elliott Sadler in the closest finish in NASCAR history. He finished 20th or lower eight times in 22 races that followed, pushing him to the edge of the playoff picture.
The 22-year-old Reddick rallied down the stretch, with seven top-10s and four top-fives in the last nine races. His late push moved him past Justin Allgaier and Sadler for one of the championship spots.
"This year didn't really go as planned, as we wanted it to," said Reddick, who is moving to RCR's Xfinity team next year. "We had speed most of the year at certain race tracks, just didn't capitalize on the moments we really should have. This playoff system and format has been really nice for us. We were able to kind of reset."
---
---