Behind the glamor: Ford designers explain aero features of the new GT
Published
Dec. 1, 2015 10:17 a.m. EST

In a video released by Ford Performance on Tuesday, Ford's Garen Nicoghosian, exterior design manager, Ford Motor Company, and Bernie Marcus, aerodynamicist, discuss the design and aerodynamics of the all-new Ford GT.
The car will compete in the IMSA WeatherTech SportsCar Championship and the FIA World Endurance Championship in 2016, with its competition debut coming at the 2016 24 Hours of Daytona from Jan. 30-31.
"Designing the Ford GT was an interesting proposition, because it's such an iconic product," said Nicoghosian. "It's so important to Ford's history, heritage as well as to its future, that when you start talking about the design of the Ford GT, it's never just 'let's just sketch something cool.' You've got so many other things to consider. So many other jobs that it has to fulfill.
"In the case of the Ford GT, it was a perfect harmony between function, aesthetics, the brand, the iconic heritage of the car, the fact that at some point, we would've loved to have had it go racing. At the beginning, this was kind of a wish as opposed to the path. So, it was a difficult program, but at the same time it was one that was kind of defined for you. You knew what you had to do. It was just a matter of coming up with the right solution, the right path, to get there."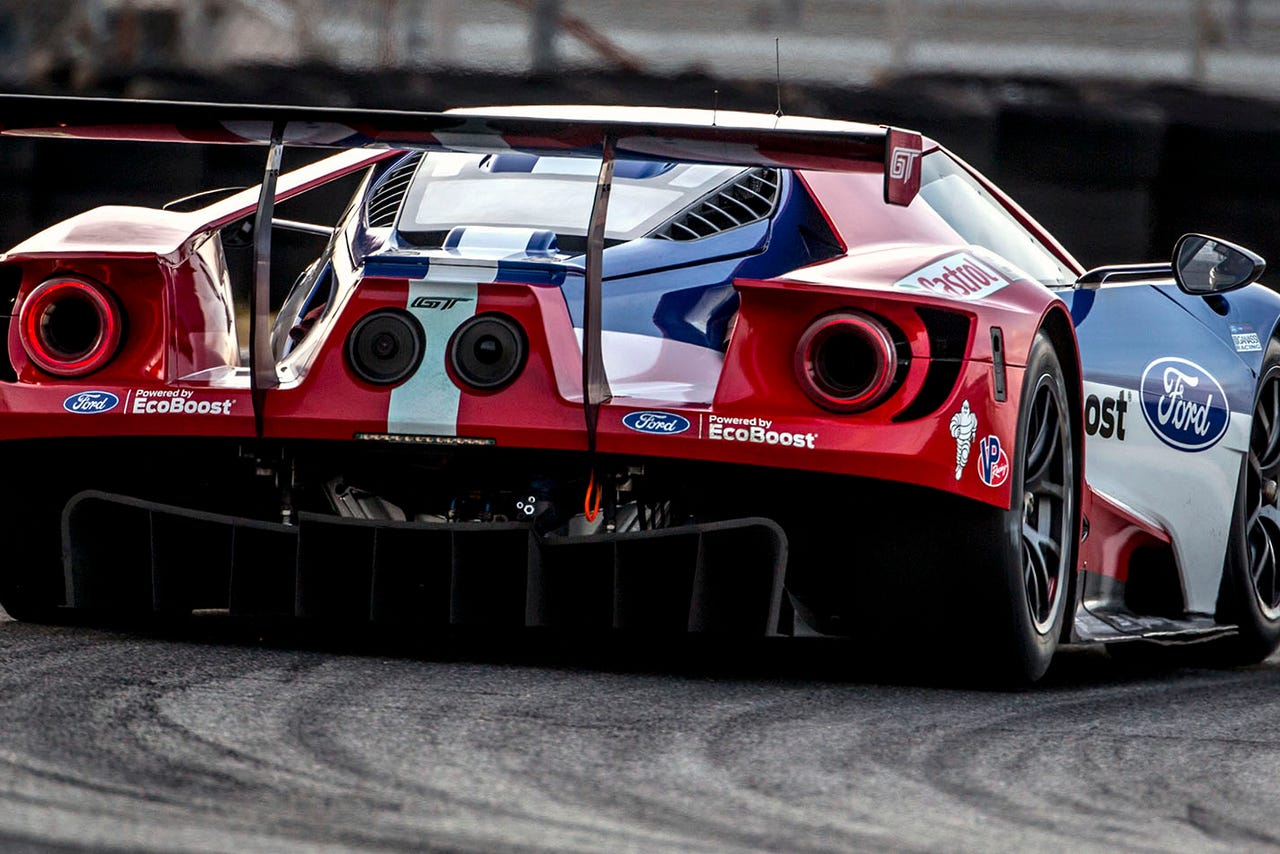 The No. 66 Chip Ganassi Racing Ford GT races on the track during IMSA testing at Daytona International Speedway on Nov. 18, 2015 in Daytona Beach, Florida.
---