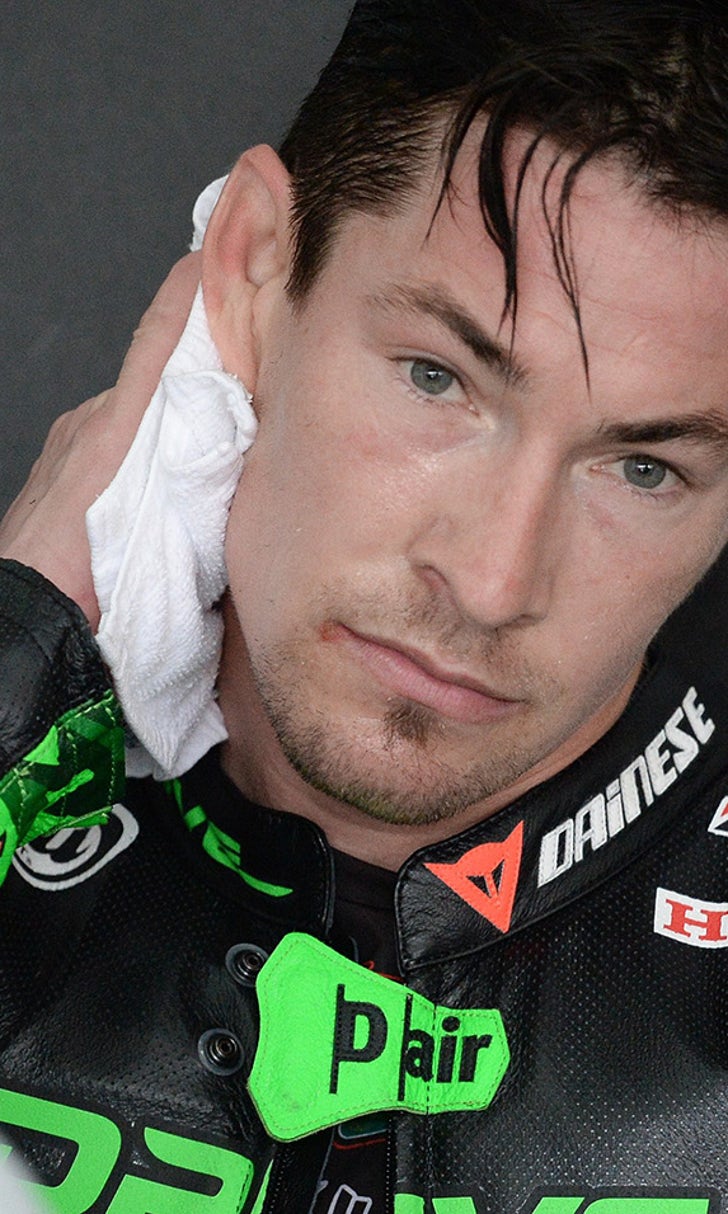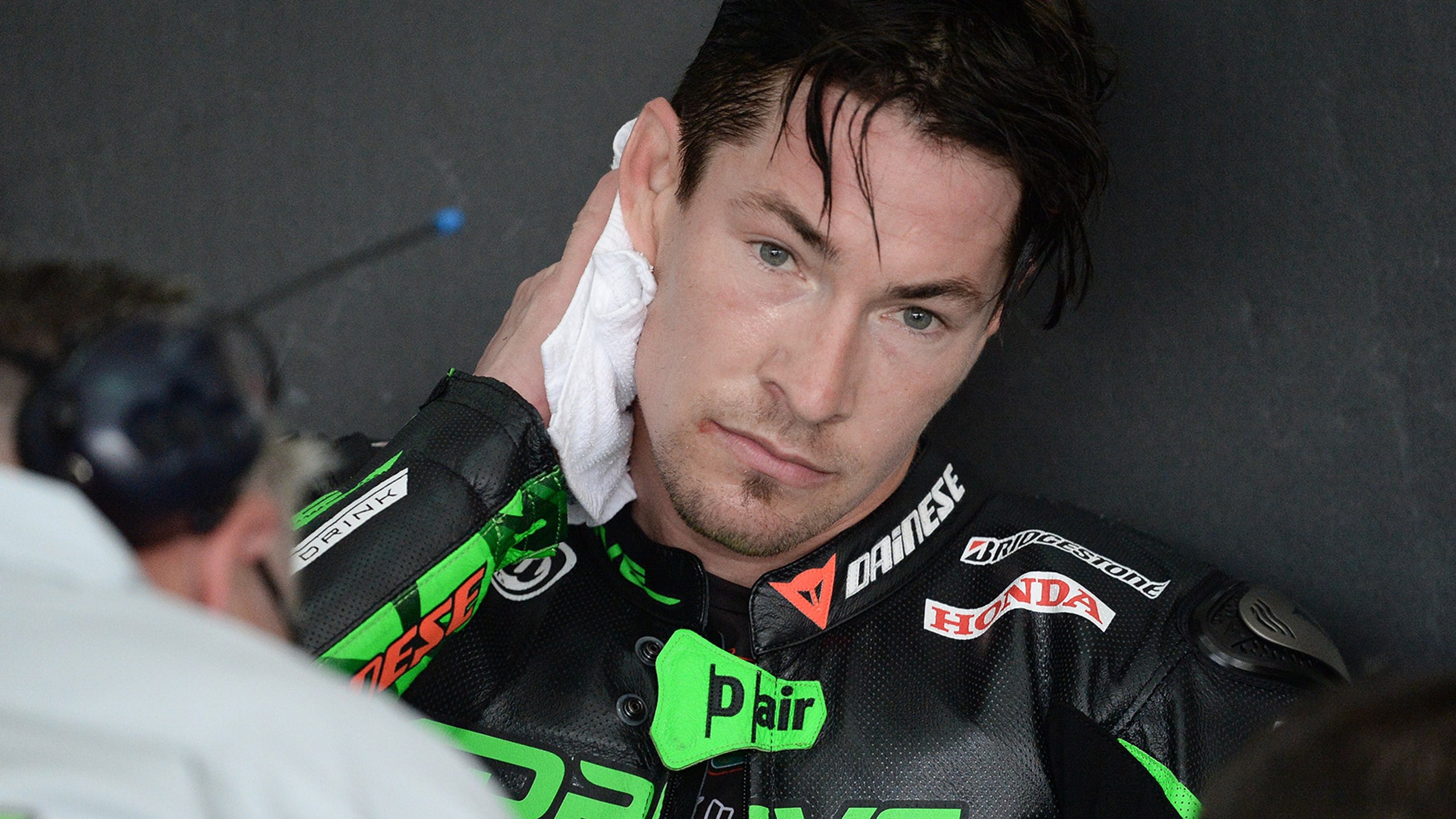 American MotoGP rider Nicky Hayden shares thoughts heading into 2015
BY foxsports • March 3, 2015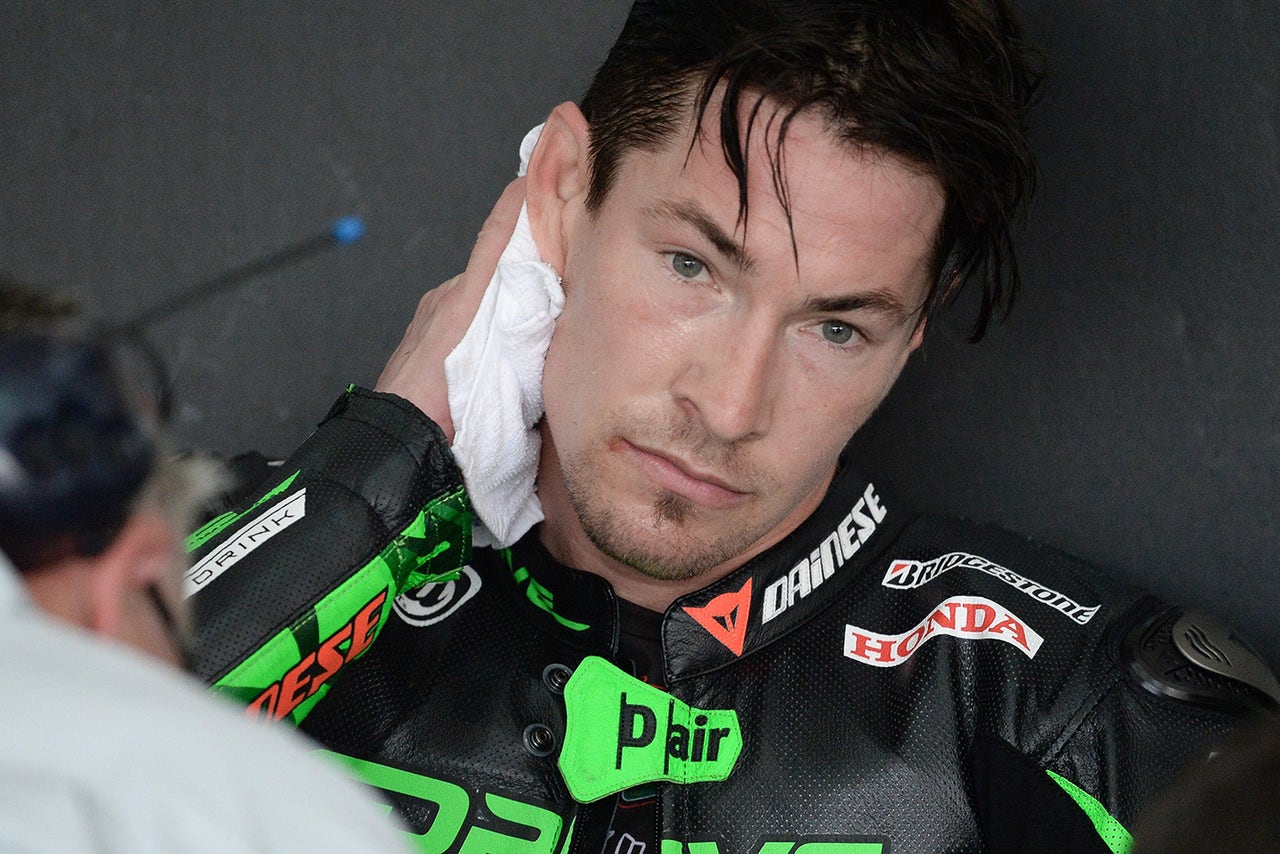 Drive M7 Aspar Racings Nicky Hayden, the 2006 MotoGP Champion, recently caught up with motoamerica.com for a quick chat.
You spent much of the offseason riding dirt bikes. Following last year's surgery to remove several bones, how is your wrist? Have strength and range of motion improved?
"I definitely lost a lot of strength. I had a really big surgery, and it took time to recover. I did a lot of physical therapy in the offseason to get my range of motion back—to improve all areas. I had to change my training a little bit, but I'm pretty happy.
"I did both Malaysia tests—three days in a row at a really hard track—without big problems. Of course, the wrist is still getting better. I've been speaking with other people who had this procedure, and they all say that up to a year after the surgery they were still getting better.
"I don't really ride motocross anymore. I still ride in the dirt. Flat track and a little off-road but not too much jumping; maybe some little tabletops and stuff. I've been racing a long time, so of course I've got a few little things that aren't perfect, but I'm very optimistic how it has all come around."
After the two preseason tests at Sepang, what is your opinion of the Honda RC213V-RS? What areas of the bike need to improve?
"Well, the bike is certainly faster than last year. It has 30 or 40 more horsepower. We're going a lot faster, but so is everybody else. Last year, they weren't doing 1:58s in Malaysia, so they've taken a big step. The grid is probably the most stacked it's ever been.
"We have to work more on the electronics. With last year's chassis, the 'Open' Magneti Marelli software wasn't a problem because the power wasn't really there. We took a decent step from the first test to the second test. We improved the lap time by almost a second. And not just one lap—consistently. We definitely feel positive about that, but we have quite a bit of room for improvement.
"Engine braking, for sure, is one area we can improve. Over the years, that's where they've saved a lot of fuel, but that means you have to rely on electronics more for corner entry than actual mechanical grip. There are so many parts of corner-entry engine braking—straight line, first phase, the very last phase—and it takes a lot of time for the engineers to study that data and make new maps."
Who do you consider likely candidates to follow in your footsteps from the US and possibly achieve world championship success?
"You put me on the spot! Cameron Beaubier really showed a lot last year. When he first went to Europe, it didn't work out great. I don't think being teammates with Marc Marquez was so easy, as we now see. Maybe Cameron was doing better than people realized, but they were comparing him to Marquez. That was tough. Certainly, he's smooth and looks to be a quick learner.
"Jake Lewis has a huge opportunity. Let's see what he can do. The Supersport class has some names, but to pick out one or two that could take the next step is hard to say. Of course, I'm biased toward some of the Kentucky guys, my cousin, Hayden Gillim, and Nick McFadden. There are a couple guys in Superstock 600 that should probably be riding Supersport.
"It's a shame that Hayden's SuperSport [now Superstock 600] championship didn't open more doors. When I talked to him in December, he still didn't have anything. There's talent here in America, but the series has to do a better job to help bring kids along. A couple years ago, no kids were getting opportunities. That's why I think it's cool that Yoshimura took a chance on Jake. They've got to work hard, and hopefully they'll stand out."
You're always on the front end of popular culture. Most recently, you became the first MotoGP rider to offer personalized emojis. How did that project happen?
"A friend I've collaborated with on other things approached me about it, and the team liked the idea. It was a no-lose for me. It was something easy, and maybe down the road it can be a financial gain. You see a lot of other people starting to do it. The tech world is where all the money is now. Everything is going in that direction, so I needed to get into that world. That's where companies are now looking for sponsorship."
---