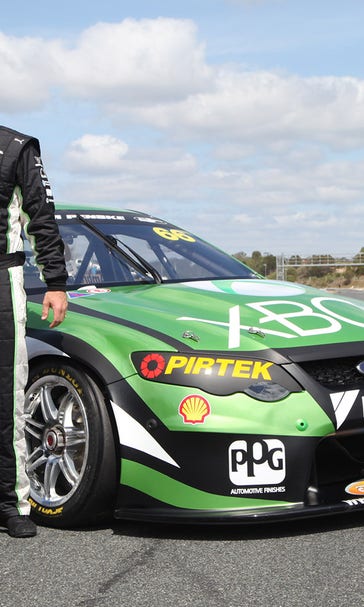 Ambrose to run in 2014 V8 Supercar finale at Homebush
BY Samuel Reiman • November 21, 2014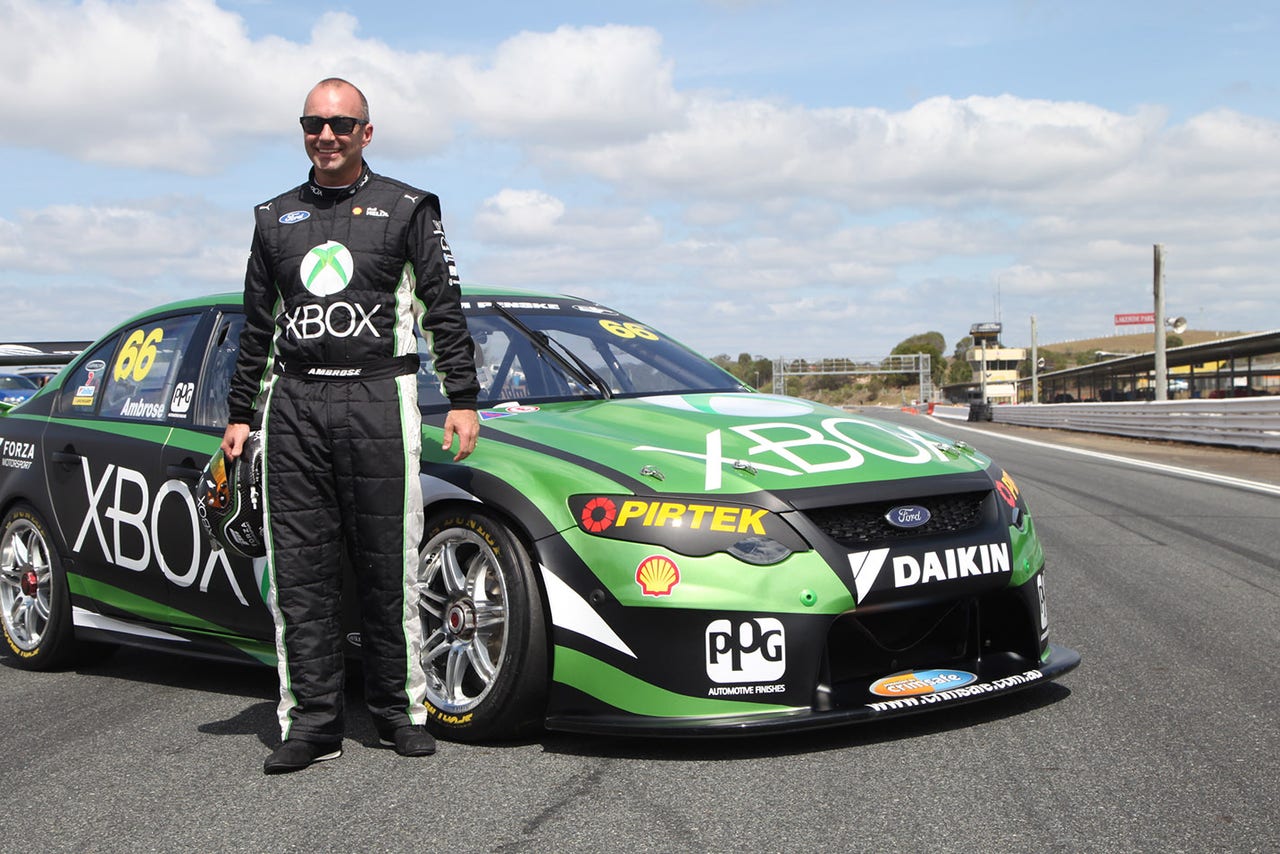 Just three weeks after the NASCAR Sprint Cup series finale in Homestead, Marcos Ambrose will be back behind the wheel of a Ford racing car – only this time he'll be Down Under.
The 38-year-old Australian announced his return to the 2015 V8 Supercar Championship earlier this year, but will actually get his chance behind the wheel of a Dick Johnson Racing Ford Falcon FG for the 2014 finale at the Sydney NRMA 500 at Homebush from Dec. 5 – 7.
Ambrose's wildcard entry is made possible thanks to partnerships with Xbox Australia and PIRTEK, which will sponsor his car during the race.
Xbox has achieved wide success with the racing game franchise Forza Motorsport, with Ambrose's No. 66 Xbox Racing Falcon FG being made available for players in-game on Forza Motorsport 5.
"The whole package has come together perfectly," commented Marcos Ambrose, who only arrived back in Australia a mere 48 hours before the launch at Lakeside Park in Brisbane. "I have been eager to get back in the V8 Supercar and I'm a gamer myself, so to head to Sydney with Xbox as our major partner is a fantastic outcome. Today is the first time the Xbox/DJR team have been together, so no doubt we will work really hard over the next week and arrive in Sydney ready to go."
"Once we knew that Marcos could get back here to race and V8 Supercars confirmed the entry it was full steam ahead," Team Principal and five-time champion Dick Johnson said. "We will run three cars at Homebush so we were focused heavily on securing a great partner to launch Ambrose's return to the series."
Ambrose's partnering with PIRTEK is also a reunion in itself, as it was PIRTEK who was the naming rights sponsor during the Australian's six seasons with Stoner Brothers Racing from 2000-2005.
"I guess you could say the band is back together," added Ambrose, "and I could not be happier."
---