Atlanta Braves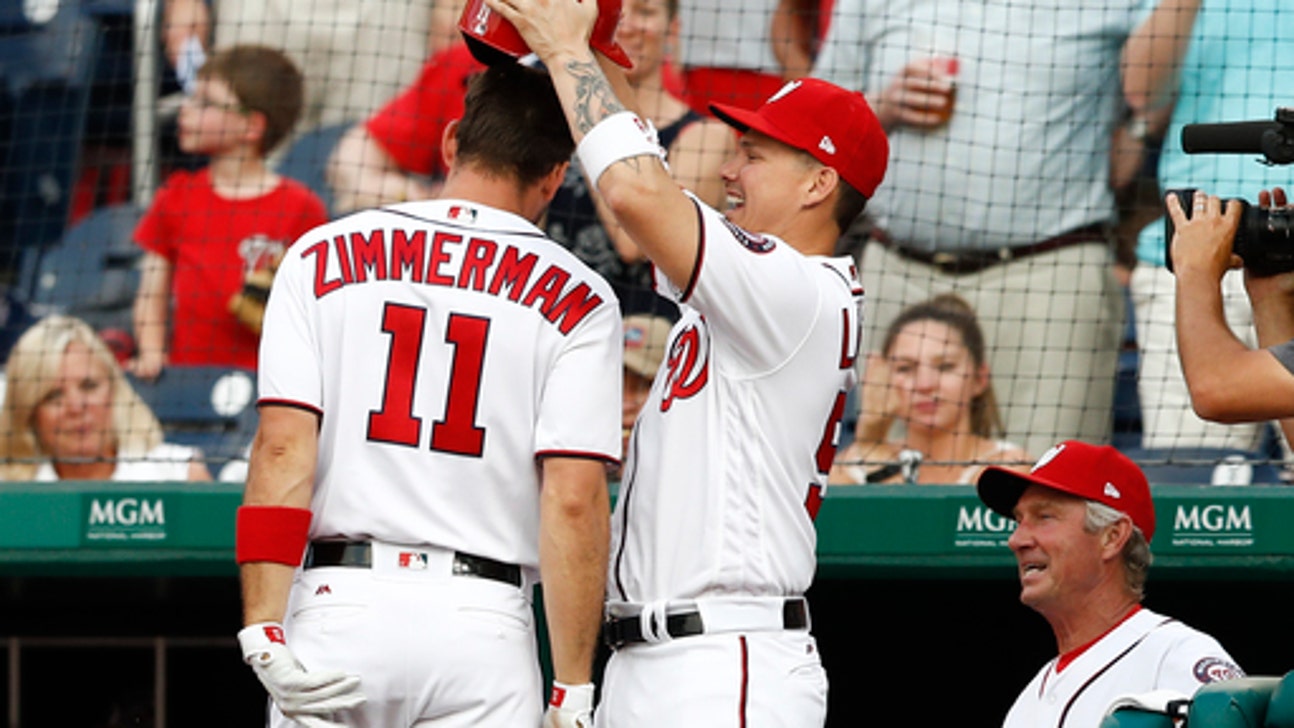 Atlanta Braves
Zimmerman homers twice in return as Nats beat Braves 10-5 (Jun 13, 2017)
Updated
Mar. 4, 2020 9:26 p.m. ET

WASHINGTON (AP) All the Washington Nationals needed to escape a four-game slide Tuesday night was slugger Ryan Zimmerman.
Zimmerman returned from back soreness to hit his 18th and 19th homers and tie a career franchise record, and the Nationals scored five runs in the sixth inning off R.A. Dickey to end their skid with a 10-5 victory over the Atlanta Braves.
''It happens, man,'' Zimmerman said. ''I wish we wouldn't go through stretches like that, but every team is going to go through them, and that's why we play as many games as we do.''
Zimmerman went 3 for 4 in his first action since Friday.
His second blast that gave Washington a 6-5 lead was his 234th with Washington, tying Vladimir Guerrero for the Nationals/Expos franchise record.
He entered Tuesday one off the NL home run lead.
Daniel Murphy homered, doubled and had three hits and two RBIs as the NL-East leading Nationals scored eight runs against a second Braves starter in as many nights.
Unlike Monday, Washington's bullpen held firm with four relievers combining for 3 1/3 scoreless innings, beginning when Trevor Gott (1-0) worked out of the sixth.
Dickey (4-5) went five-plus innings. After allowing one run in his previous start, the knuckleballer let in his most runs since April 24, 2015.
''The guys were coming in and saying `That's a stupid knuckleball he had going,''' Braves manager Brian Snitker said. ''Then went out in the sixth and lost it. It's one of those feel things all the time.''
Atlanta's Rio Ruiz hit a two-run homer, and Dansby Swanson and Brandon Phillips had three hits each for the Braves.
After allowing three runs in the first, Dickey retired 13 of 14 batters and held a 5-3 lead when the Braves scored three runs in the sixth to chase Joe Ross.
Then his disastrous bottom half of the inning began.
Bryce Harper singled in a run and came home on Zimmerman's arcing blast over the visitor's bullpen.
Zimmerman is 14 for 39 (.359) with four career homers off the 2012 Cy Young winner.
''I just go up there and literally see the ball and try to hit the ball,'' Zimmerman said. ''I think when you start thinking about it too much, that's when you get into trouble.''
There were still no outs when Dickey hit Anthony Rendon with his 80th and final pitch to put two aboard. Matt Wieters followed with a two-run double off reliever Luke Jackson to make it 8-5.
''The last two outings, I've felt really good and my results tonight were very pedestrian,'' said Dickey, who saw his ERA rise to 5.35. ''I'm close to turning the page here and not being mediocre.''
NOT GIVING A SHIFT
Murphy and second base umpire Alan Porter appeared to have a terse exchange during the second inning.
''Murphy had asked him to move because he didn't want to get blocked if a ball was hit to his right,'' Nationals manager Dusty Baker said. ''For some reason he refused to move. I don't understand it. I'm sure he had a reason, but he didn't give that reason to Murph.''
PLAYING IT SAFE
Zimmerman said he could have played Monday, but after enduring prolonged injury absences in each of the past three seasons, understood Baker waiting a day more.
''That was more the thought, just to be careful,'' Zimmerman said. ''That's his job. All of us want to play every day. But he realizes we have 3 1/2 more months to go. . I think it was a smart move.''
TRAINERS ROOM
Braves: 1B Matt Adams has flourished filling for 1B Freddie Freeman (left wrist fracture). Since joining Atlanta from St. Louis on May 20, Adams has hit eight of his nine home runs and driven in 19 of his 26 RBIs. He was 2 for 5 on Tuesday.
Nationals: LHP Sammy Solis (left elbow) was expected to pitch a simulated game in Florida on Tuesday. The Nationals plan to decide whether he goes on a rehab assignment afterward.
UP NEXT
Braves RHP Julio Teheran (5-4, 5.08) looks to build on his last start (6 IP, 1 ER) as Atlanta wraps up its first trip of the season to Washington against Nationals RHP Tanner Roark (6-3, 3.87).
---
---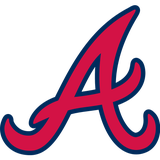 Get more from Atlanta Braves
Follow your favorites to get information about games, news and more
---