Major League Baseball
Major League Baseball
Young's unselfishness key for Rangers
Published
May. 22, 2011 1:00 a.m. ET

Bonus notes from our MLB on FOX broadcast of the Rangers-Phillies game on Saturday night.
I said it on the air, and I'll say it again in print: I was wrong when I wrote over the winter that the Texas Rangers should trade Michael Young.
I worried that the Rangers would not create enough at-bats for Young as a super-utility man, even though club officials and manager Ron Washington insisted it would not be a problem.
I also worried that Young, after spending his entire 10-year career playing one position per season, would struggle to adjust to his new role.
Wrong. And wrong again.
Young, entering Sunday, led the Rangers in both at-bats (176) and OPS (.872). He was tied for first in the American League with 16 doubles, was second in the league with 60 hits and was third in batting with a .341 average.
In short, he had been the Rangers' most consistent hitter at a time when the team, reeling from injuries to Nelson Cruz and especially Josh Hamilton, need him most.
Young, 34, had started seven games at second base, his original position, as well as 10 at first, a new spot for him, and 28 at DH. He also had hit cleanup in nine straight games, another first in his career.
The Rangers, currently playing without their entire starting outfield, are now working Young in the outfield as well, "just to get him a feel," Washington says.
Young, as always, seems unfazed by anything the team asks of him. Consider his thoughts on becoming a DH, an adjustment that has bothered the White Sox's Adam Dunn and Yankees' Jorge Posada this season.
"Everyone kept asking me, 'What are you going to do differently? What is your routine going to be?' " Young said. "I'm like, 'Do I need to have one?' People want me to make pre-emptive adjustments. I said, 'The hell with that. I'll just play ball.' "
Young said he had one concern as a DH: That his mind would wander. If he batted in say, the first and third innings, he "didn't want to doze off in the second." So, he remains in the dugout to stay involved, stay in the game.
One thing: He might need to work on his style at first base. Chris Davis, who supplied Young with one of his old, broken-in gloves, is appalled that Young occasionally uses two hands on grounders instead of one.
"I wear him out," Davis said, laughing. "I say, 'Didn't you win a Gold Glove? You can't be two-handing stuff. That's embarrassing. That's Little League. Clean it up.' "
Young indeed won a Gold Glove at shortstop in 2008. Kidding aside, Davis notes that Young has faced a particularly difficult transition to first — the Rangers, as an organization, ask their first basemen to play more off the line against right-handed hitters than other clubs.
For more on how Young adjusted to his new role, check out this video interview that I did with him Saturday:
AMARO STANDING PAT? NOT LIKELY
Anyone who thinks the Phillies will stand pat at the trade deadline hasn't been paying attention. Ruben Amaro Jr. has been creative and aggressive since becoming general manager in November of 2008, and not necessarily in that order.
The Phillies might not acquire Astros right fielder Hunter Pence, for the reasons I described in my latest Full Count video. Amaro lost payroll flexibility after signing left-hander Cliff Lee to a five-year, $120 million free-agent contract. Righty Joe Blanton's elbow problems might cost the team the opportunity to trade him and regain wiggle room.
So?
There are other ways to create flexibility — the emergence of Ryan Madson as a viable closer, for example, could enable the Phillies to trade Brad Lidge, who is aiming to return from his strained rotator cuff by mid-June.
What's more, Amaro could pull the same magic act that his counterpart, Ned Colletti, has perfected with the Dodgers in recent years, parting with better prospects in exchange for cash in deals.
The Phillies don't want to do that, of course, but they're again brimming with young talent. And let's not kid anyone: Domonic Brown is not likely to be the short-term answer in right field.
A scout told me last week, even before the Phillies promoted Brown, that the left-handed hitter was a long shot to make an impact in the majors this season. Brown's swing contains too many components, the scout said, almost like that of the Padres' Brad Hawpe.
Besides, the Phillies need a right-handed-hitting outfielder, a replacement for Jayson Werth, who signed with the Nationals as a free agent.
Pence would make sense — he is earning $6.9 million this season and would be under club control next season, taking the salary slot of Raul Ibanez, a potential free agent. The Padres' Ryan Ludwick ($6.775 million) and Twins' Michael Cuddyer ($10.5 million), both potential free agents, also would fit.
Keep in mind, the Phillies would pay only about one-third of the salary of any player they acquired on July 31. Their payroll is not unlimited. The luxury tax is a concern. But I'll be shocked if Amaro fails to make a significant move.
AS FOR THE RANGERS . . .
The Rangers already are scouring the market for relievers and expect to pursue starters, as well.
The ideal bullpen piece would be a hard-throwing right-hander who could set up for Neftali Feliz for the rest of this season and then replace him as the closer in 2012.
The Pirates' Joel Hanrahan, for example.
The Rangers, according to a major league source, have made low-level inquiries on Hanrahan, who is 13 for 13 in save opportunities this season with a 1.66 ERA.
Hanrahan, 29, is under club control through 2013. But the Pirates, who entered Sunday only one game under .500, are trying to build momentum and end their streak of 18 consecutive losing seasons, a major league record.
If the Pirates were willing to trade Hanrahan at all, it would be for a significant price.
PHILLIES' MADSON: ON THE RISE
No less an authority than Lidge says Madson is now "the best closer in the National League." Madson, 9 for 9 in save opportunities with a 0.47 ERA, is timing his emergence perfectly: It's his free-agent year.
There is no guarantee that Madson will stay this hot. The market next offseason will be flooded with closers. But if you think that the Phillies might sign him to an extension sooner rather than later, think again.
Amaro said that before the start of the season, the Phils expressed a desire to Madson to "continue the relationship." The GM, however, doubts that the two sides will strike a pre-emptive deal. Madson's agent, Scott Boras, generally prefers that his clients establish their values on the open market.
Madson, who turns 31 on Aug. 28, would be one of the younger free-agent closers. The Twins' Matt Capps will be 28, and the Red Sox's Jonathan Papelbon also will be 31.
A big finish with the Phillies — and a successful postseason — would raise Madson's stock even higher.
A RUTHIAN MOMENT BY HOWARD
On May 13 in Atlanta, Phillies first baseman Ryan Howard hit a home run in honor of Aidan Silva, a 7-year-old boy who passed away last September because of sudden cardiac arrest.
Silva was a huge Phillies fan — he was buried with his Phillies shirt on and with his glove. His school, Brandywine Wallace Elementary, paid tribute to him on May 13 by creating a garden on the school grounds.
The Phillie Phanatic attended the ceremony. Howard signed a jersey for Aidan's father and taped a message for all to hear.
"Tonight when I go out and take the field, he will definitely be in our thoughts and prayers," Howard said. "And I will be out there trying to do my best for Aidan."
Howard couldn't have done any better.
PHILLY: THE LAND OF OPPORTUNITY
Howard's homer wasn't the only memorable event for the Phillies on May 13. Two young relievers — righty Michael Stutes and lefty Antonio Bastardo — also delivered signature moments that night.
Stutes, with the score tied, the bases loaded and one out in the seventh inning, struck out Dan Uggla. Manager Charlie Manuel then replaced Stutes with Bastardo, who struck out Freddie Freeman.
The Phillies went on to win, 5-4, and Stutes was at it again three nights later against the Cardinals. He got Albert Pujols to bounce into an inning-ending double play and keep the Phillies within 3-1.
Injuries to Lidge, Jose Contreras and J.C. Romero created opportunities for the younger relievers.
"They're not just filling out a game, finishing one-sided games," Phillies pitching coach Rich Dubee said. "They're pitching in some big moments. And they're stepping up to the challenge."
MORELAND: THE RANGERS' SURVIVOR
Washington, like everyone else with the Rangers, raves about the makeup and work ethic of first baseman/right fielder Mitch Moreland.
"I see him as an earner," the Texas manager said. "He earned what he's getting. He earns it every day. Where he is right now, he put himself in this position. No one gave him anything."
True enough: Moreland, until the spring of 2009, was not considered as good a prospect as two other first basemen in the Rangers' organization, Davis and Justin Smoak.
Baseball America rated Davis the team's No. 2 prospect in 2008 and had Smoak No. 3 in '09 and No. 2 in '10. Moreland was eighth in 2010.
Smoak, of course, became the centerpiece of the Rangers' trade for Lee. Davis is now expendable because of the rise of Moreland and signing of third baseman Adrian Beltre.
THE BELTRE EFFECT
Washington said Beltre is a positive influence on shortstop Elvis Andrus. The two compete in fielding drills, and Beltre emphasizes to Andrus the importance of taking pride in his defense, not taking his talents for granted.
Beltre is making a more tangible impact, as well.
His range at third base is so good, Andrus says that he can now cheat toward second at shortstop and get to more balls up the middle. Young, the Rangers' third baseman last season, had limited range at the position.
---
---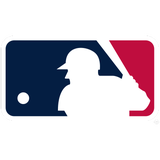 Get more from Major League Baseball
Follow your favorites to get information about games, news and more
---