Yordano Ventura ejected for plunking Brett Lawrie
April 18, 2015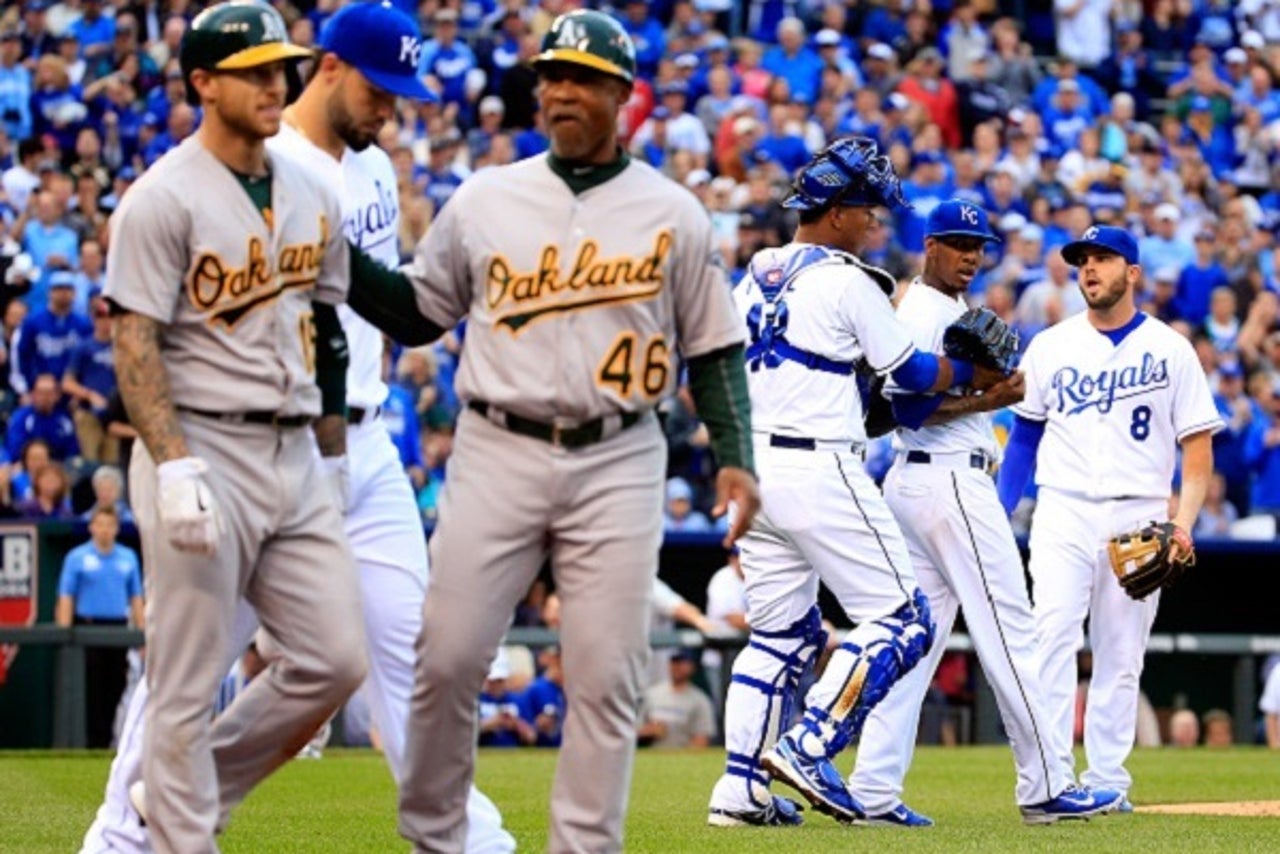 By Joe Lucia
In case you were wondering whether or not Brett Lawrie's hard slide into second base on Friday that injured Alcides Escobar would have repercussions, well, it did. On Saturday, Royals starter Yordano Ventura plunked Lawrie, leading to his immediate ejection from the game.
There's a lot not to like about Ventura throwing at Lawrie.
For one, throwing at players is stupid, even if you don't throw it at a player's head.
Secondly, he did it in Lawrie's second plate appearance of the night instead of his first plate appearance, indicating that he was only going to throw at him if it was convenient.
Thirdly, he did it after Josh Reddick launched a three-run homer to give the A's a 5-0 lead.
Fourthly, everyone knew an ejection would be coming, and the Royals couldn't afford a short night from Ventura given the short start from Jason Vargas on Thursday and closer Greg Holland getting placed on the DL Saturday because of a strained pec.
And what the heck was up with Ventura following Lawrie up the first base line? Lawrie wasn't jawing with him. He didn't even make eye contact.
I wouldn't be shocked at all if a suspension comes either for Ventura, which would create additional issues for Kansas City given the fact that their next off day isn't until May 4th.
But hey, good job Yordano! You proved a point! What that point was, I have no idea – the A's steamrolled you on Saturday and you put your team in a bad position during the game and for the next few days. Great job, buddy! Way to deal out that.
More from The Outside Corner:
---
---