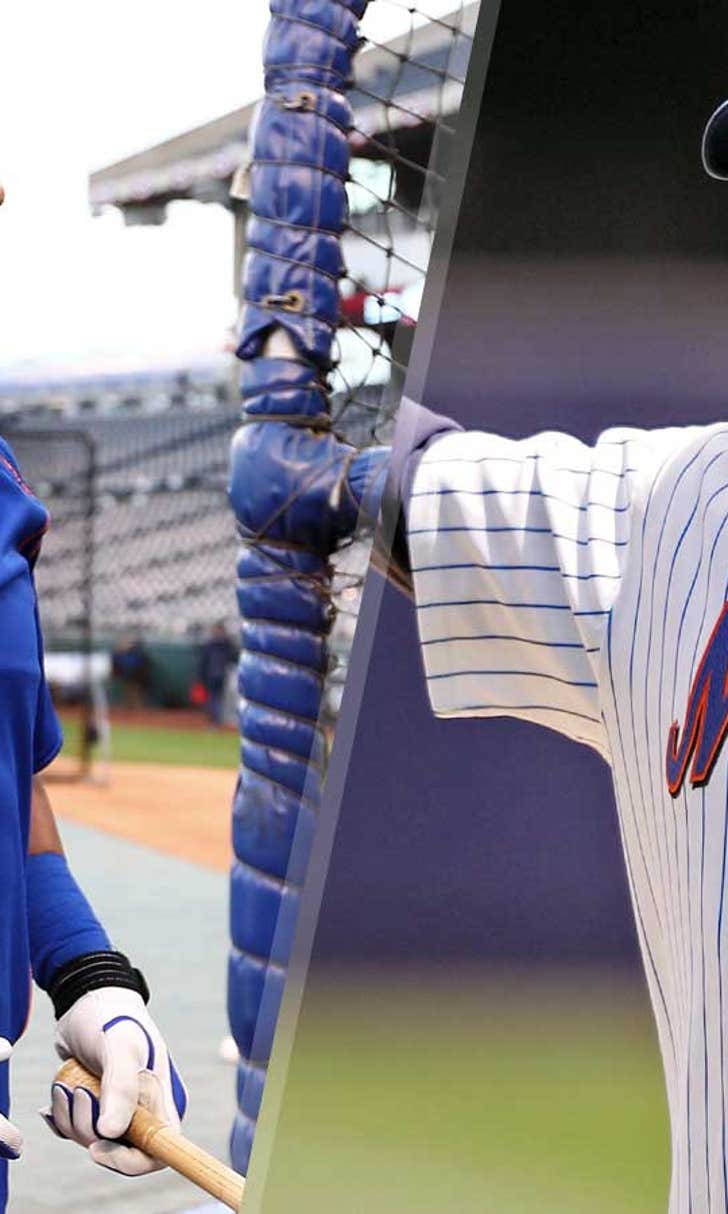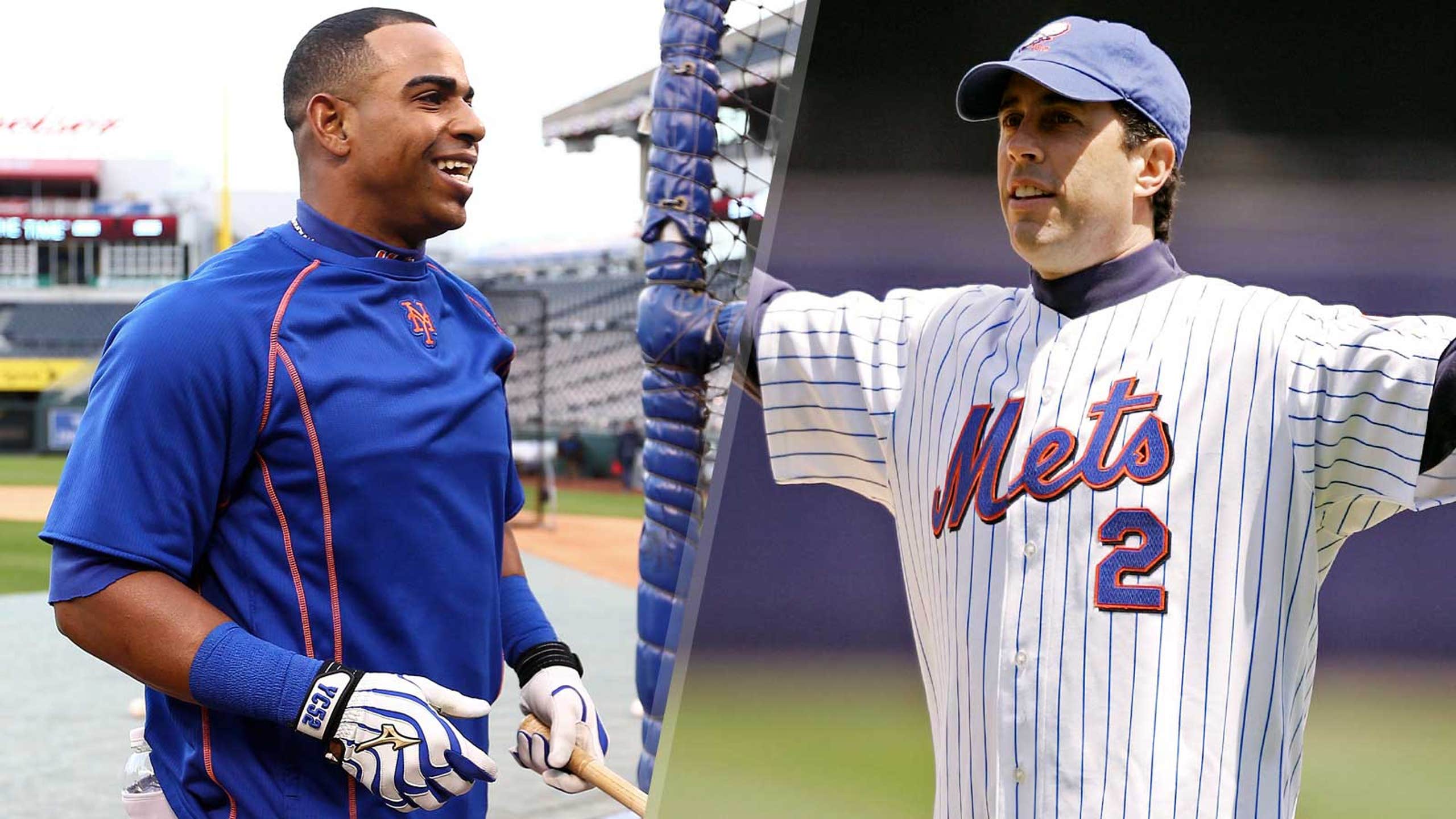 Yoenis Cespedes is serious about having Cuban sandwich with Jerry Seinfeld
BY foxsports • February 4, 2016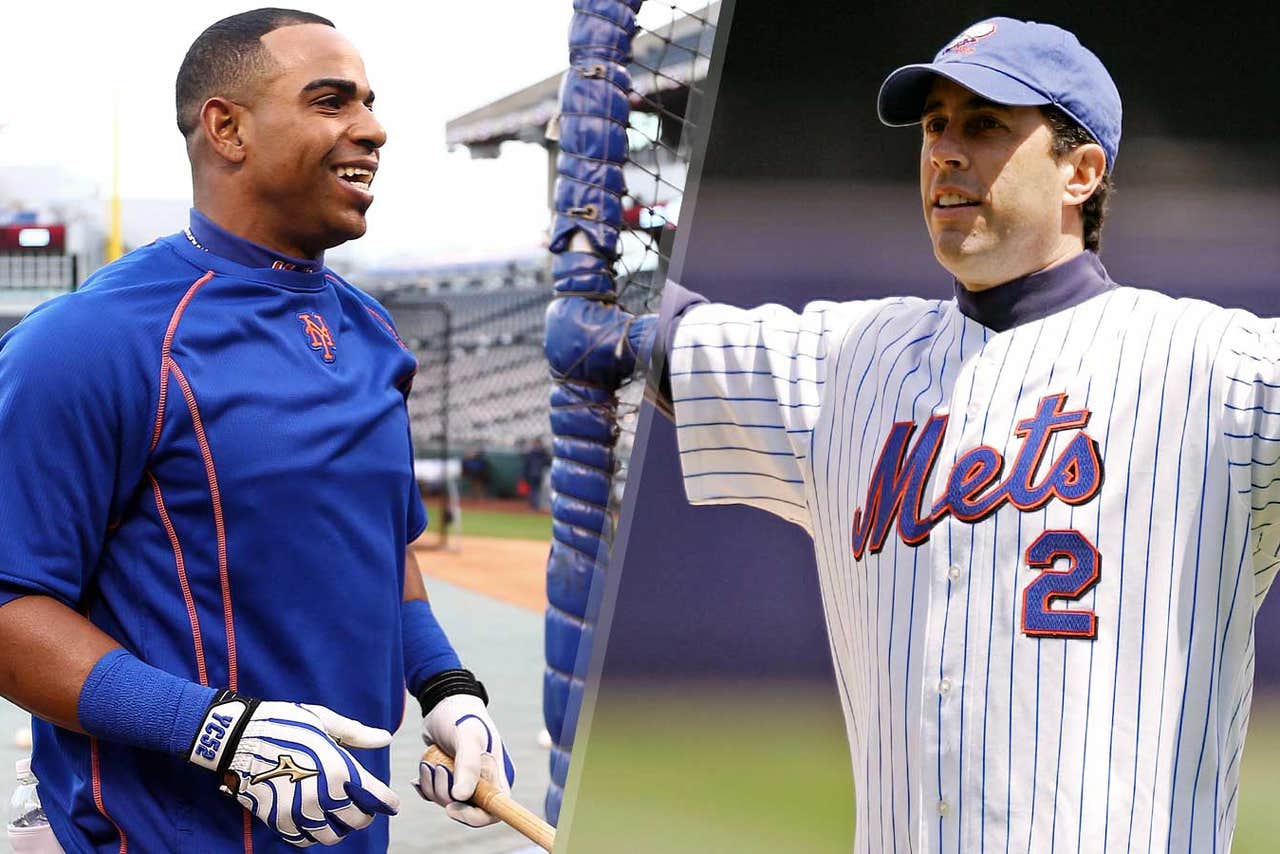 Now that Yoenis Cespedes has re-signed with the New York Mets, he's serious about meeting up with one of the Mets' most ardent celebrity fans, comedian Jerry Seinfeld.
The exchange between the two began this past summer when Seinfeld sent Cespedes a tweet shortly after the Cuban slugger was traded to the Mets, singing the slugger's praises and asking him if he shared Seinfeld's affinity for Cuban sandwiches.
Oh my god. @Mets
I can't believe I can actually say this, but is it true that there is now
"A Cespedis for the rest of us"?#mets#T7L

— Jerry Seinfeld (@JerrySeinfeld) July 31, 2015
Dear @ynscspds,
You are a great baseball player.
I love watching you!
Do Cubans really like those Cuban sandwiches?
I love them!
Go #mets

— Jerry Seinfeld (@JerrySeinfeld) August 6, 2015
A few days later, Cespedes replied to the comedian, proposing that they grab Cuban sandwiches together one day.
Five months later, the two apparently have yet to actually meet up for lunch, but it's not as though they forgot about it.
When Cespedes opted to re-sign with the Mets a few weeks ago, Seinfeld sent a message of elation thanking him for choosing to remain in the Big Apple.
Dear @ynscspds,
Once again you have thrilled all of Met Land!
We are so excited that you chose us.
We love watching you play.
Talk soon..

— Jerry Seinfeld (@JerrySeinfeld) January 24, 2016
To which Cespedes responded Thursday by proposing that they follow up on their Cuban sandwich meetup.
Here's hoping the meeting between the two, if it ever does happen, is filmed into an episode of Seinfeld's series "Comedians in Cars Getting Coffee."
---
---