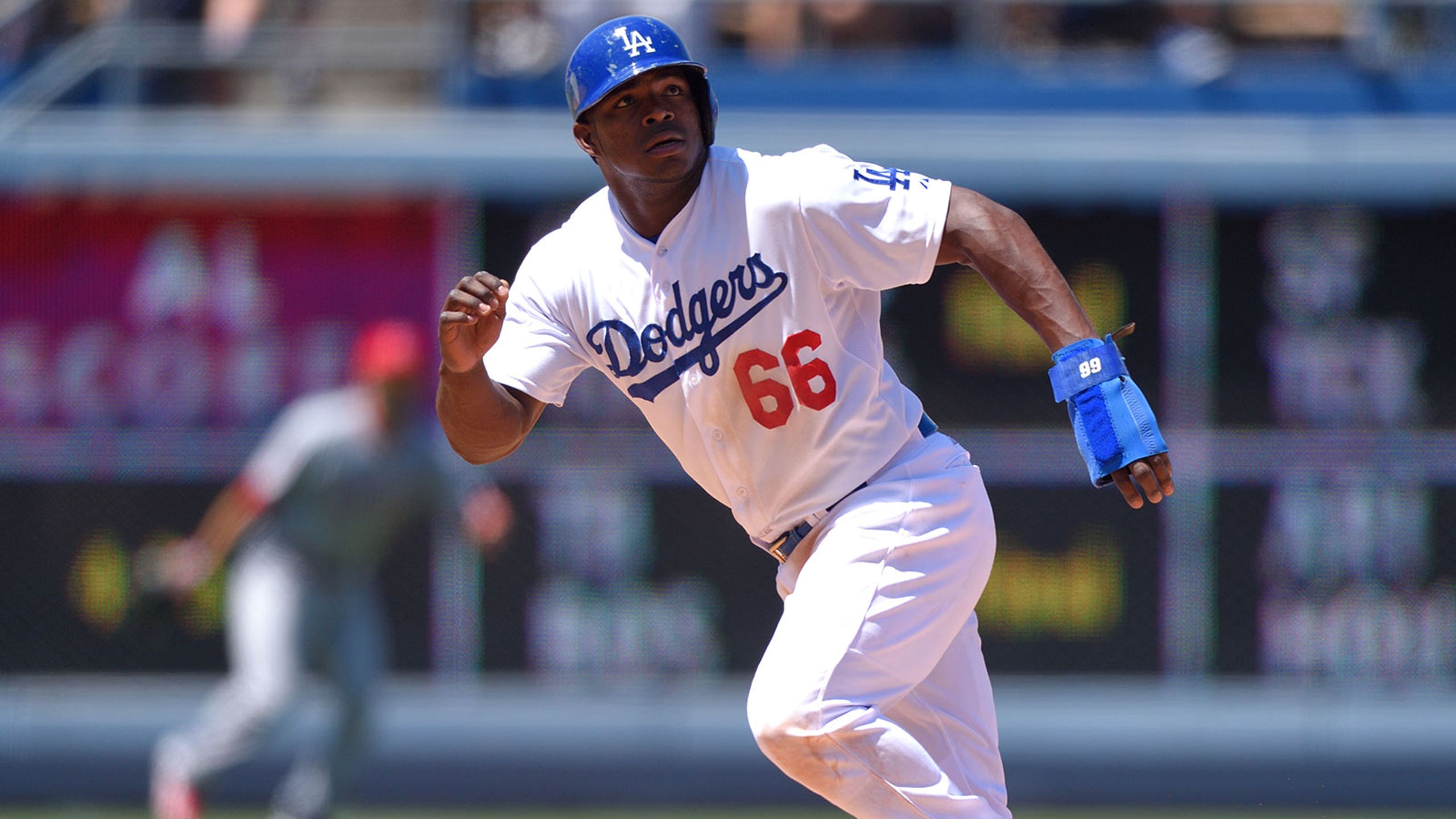 Yasiel Puig asks Dodgers great Maury Wills to work with him in spring training
BY foxsports • January 15, 2016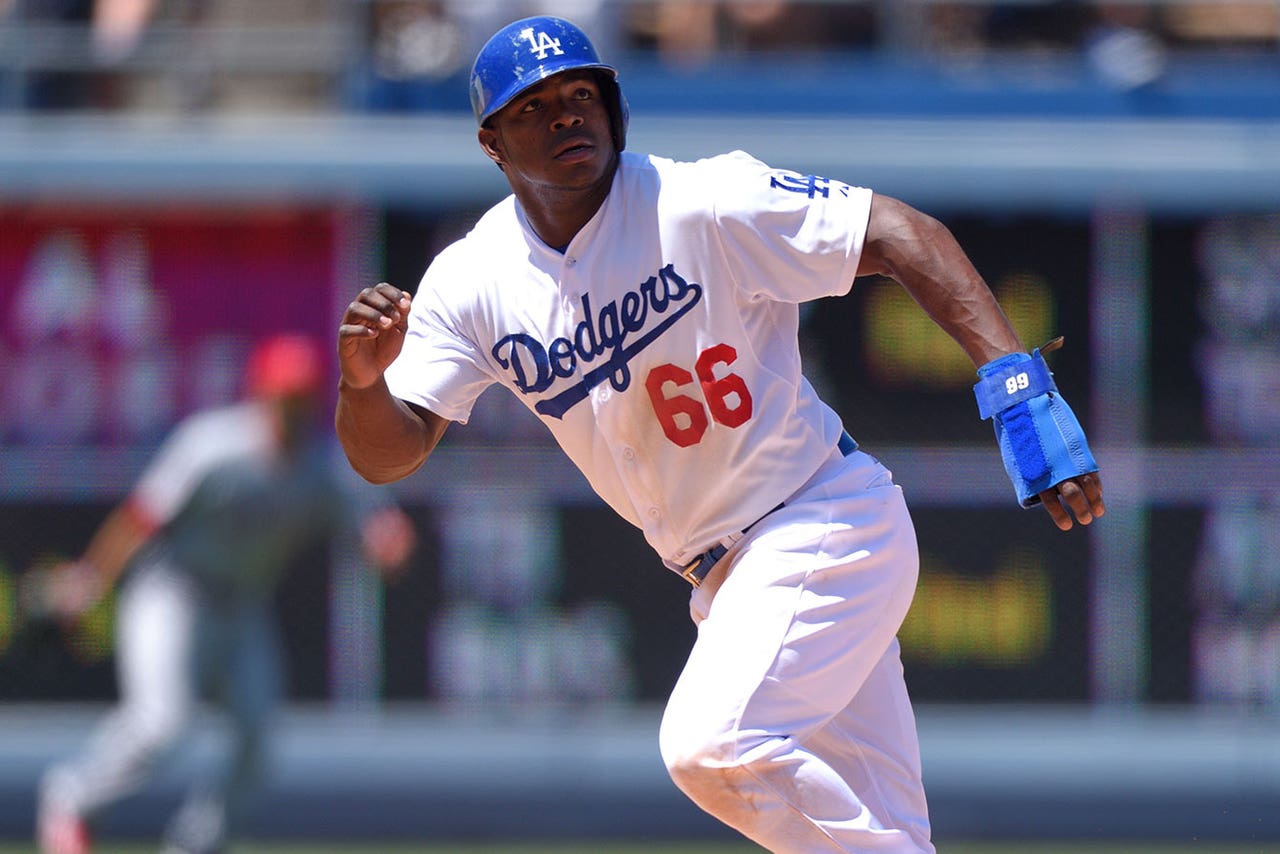 Yasiel Puig apparently is eager to improve this offseason -- and is seeking guidance from one of the best players in Los Angeles Dodgers franchise history in his quest.
One of the greatest baserunners of all-time, Maury Wills, who will serve as a special assistant for the Dodgers in spring training next month, tells the Los Angeles Times that Puig, whose development was stymied in 2015, has sought out his assistance.
"One thing I look forward to in spring training is working with Yasiel Puig," Wills told the Times. "He asked me to work with him. Whenever a player asks you, you know that you are more than halfway there. You got him. It's when you have to go and pull him out of the clubhouse that it's difficult."
Wills mastered the art of baserunning in his 14-year career, 12 seasons of which were spent with the Dodgers.
The fleet-footed infielder stole 586 bases at a 74-percent success rate in his career, notably stealing 104 bases in 1962, a season in which he won the NL MVP.
Puig, conversely, has stolen 25 bases over three seasons with 58 percent success.
However, Wills notes that his focus with the Dodgers will be on baserunning in general, not necessarily stealing bases.
"Good baserunning wins more ballgames than any other facet of the game. I'm not talking about base stealing. Base stealing is for a select few. But baserunning is for everybody," Wills said.
"The slowest runner on the team can be the best baserunner. Baserunning is just getting the most of what you have to work with, going from first to third on base hits you should go from first to third on, scoring on base hits you should score on, because you know what to do and how to do it."
While Puig experienced a downturn in 2015, in large part due to a pair of hamstring injuries that limited him to 79 games, Wills hopes the Dodgers continue to believe in his potential.
"Puig has a lot of talent," said Wills. "I just hope and pray that we don't trade him. I feel I can turn him around, because of what I have been through."
---
---