Masahiro Tanaka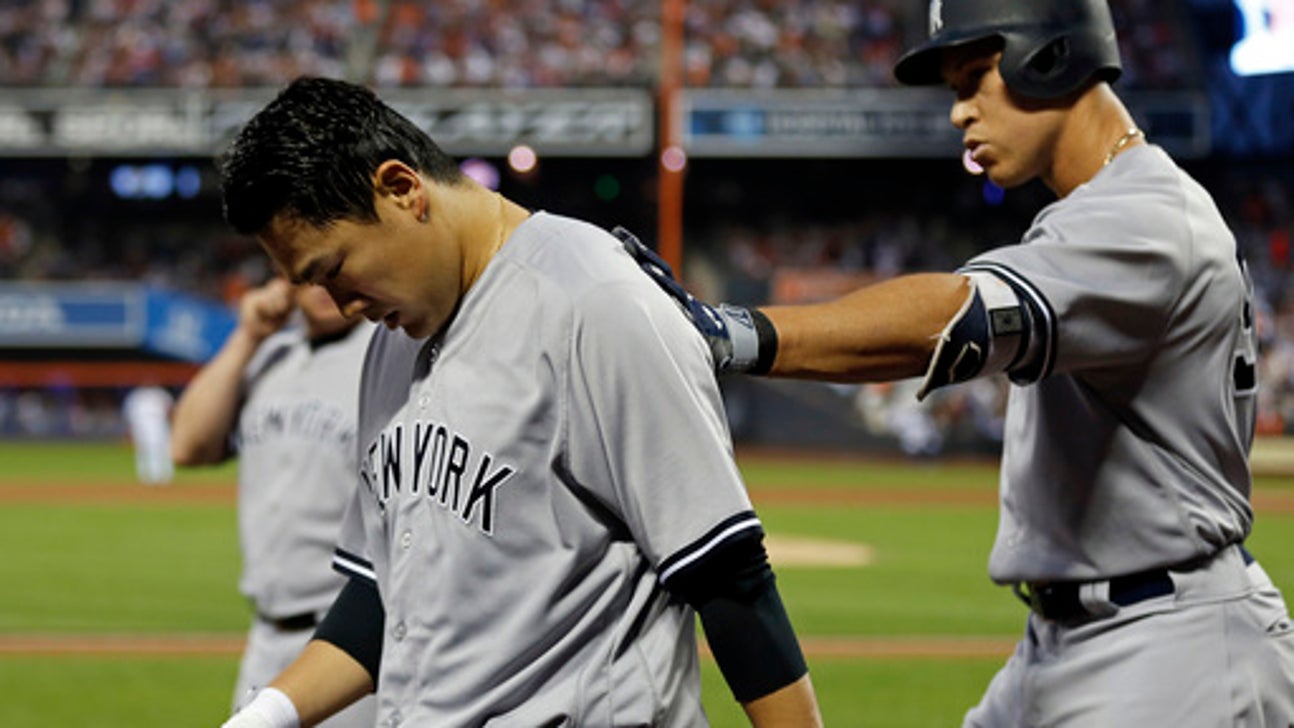 Masahiro Tanaka
Yanks Masahiro Tanaka goes on DL with hamstring strains
Updated
Mar. 4, 2020 3:22 p.m. ET
NEW YORK (AP) Masahiro Tanaka's first major league run should have been something to celebrate.
Instead, it benched him.
The New York Yankees put Tanaka on the 10-day disabled list before Saturday night's 4-3 victory at Citi Field, a day after the pitcher strained both hamstrings running the bases during the Subway Series opener against the Mets.
''It's not something that I normally do, or that pitchers in the American League normally do,'' Tanaka said through a translator. ''But again, doing interleague games and getting in the batter's box, that's part of baseball.''
There is no timeline for his return, but manager Aaron Boone thinks it's possible Tanaka will be back before the All-Star break, which starts July 16.
Tanaka was scoring on Aaron Judge's sacrifice fly during the sixth inning Friday night when he felt the stiffness. Tanaka was pulled after that, and the Yankees went on to win 4-1.
His rotation replacement could be Jonathan Loaisiga, who is 3-0 with a 3.13 ERA in five starts at Double-A Trenton after starting 3-0 with a 1.35 ERA at Class A Tampa. The 23-year-old right-hander, who returned in 2016 following Tommy John surgery, is on New York's 40-man roster.
The Yankees had better news about Judge and closer Aroldis Chapman.
Judge underwent an X-ray on his left thumb after jamming it in a slide Friday, and results came back clear. The slugger started in right field against the Mets.
''It felt good,'' Judge said. ''No problems with it. I wasn't really concerned.''
Evidently not. In the eighth inning, Judge hit the tiebreaking home run on the first pitch. He had grounded out three times before the blow to left field.
Meanwhile, Chapman has been dealing with left knee tendinitis for about three weeks, but Boone doesn't find it to be much of an issue.
''When he's running around, backing up or something, we get a little lump in our throat or whatever, but it hasn't been something that's affected him at all throwing,'' Boone said.
''It hasn't been something that he's at all said has been an issue for him other than obviously staying on top of it, getting the proper treatment and all that. I feel like he's good to go and should be good to go moving forward,'' he said.
Chapman closed out the ninth inning, finishing with his 17th save and a 1.30 ERA. He walked two and struck out two.
The Yankees recalled infielder Ronald Torreyes from Triple-A Scranton/Wilkes-Barre to take Tanaka's roster spot.
Tanaka's injury has made Boone consider how the Yankees can better prepare themselves for these type of interleague situations - risks, really - in the future. If it were up to Boone, however, National League teams would use the designated hitter in home games.
''I'm probably a little hypocritical in that aspect because I've always been a fan of both and that's kind of been my stance,'' Boone said. ''But being here right now, especially our team being set up to have a DH, yeah, I would love that.''
A 29-year-old right-hander in his fifth big league season, Tanaka is 7-2 with a 4.58 ERA in 13 starts. Tanaka missed a turn in September 2015 after straining his right hamstring while running to first after bunting at Citi Field.
But he's still not blaming any rules.
''I've been doing this since I was a little kid,'' Tanaka said. ''So it's on me that I got hurt.''
---
More AP baseball: https://apnews.com/tag/MLBbaseball
---
---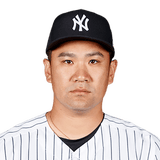 Get more from Masahiro Tanaka
Follow your favorites to get information about games, news and more
---