Major League Baseball
Major League Baseball
Yankees turn triple play in win over Orioles
Published
Apr. 13, 2013 4:33 a.m. ET

They've heard the ''Who's on first jokes?'' They've barely played together as a group. Still, there they were, the New York Yankees infield high-fiving and smiling with glee after having turned a most improbable triple play.
''That was awesome,'' injured first baseman Mark Teixeira said Friday night after the Yankees' 5-2 victory over the Baltimore Orioles. ''That's one of the toughest triple plays you'll ever see.''
And how. For those scoring at home, mark it as a 4-6-5-6-5-3-4 in your books.
Put names to the numbers and it won't be Derek Jeter at shortstop, Alex Rodriguez at third base or Teixeira at first. Jayson Nix, filling in for the fill-in shortstop, Kevin Youkilis at third base and Lyle Overbay on first completed the Yankees' first triple play in the Bronx in 45 years.
Baltimore started the eighth inning with singles by Alexi Casilla and Nick Markakis off CC Sabathia (2-1). Manny Machado then hit a sharp low liner that Robinson Cano caught on a short hop near second base. Cano threw to Nix, who entered in the third for Eduardo Nunez, at second for the forceout.
Casilla, thinking the ball was going to be caught by Cano, got trapped in a rundown between second and third base.
Youkilis tagged Casilla and made a quick throw to Overbay when Machado ranged too far off the bag. Overbay then made an awkward throw to Cano, who tagged Machado, setting off a celebration.
''That's like being a kid again,'' Youkilis said. ''That's one of the coolest things I've ever had on the field. You don't see one written up like that. It was special. This game we play, it's one of these games where it's a job and it's a grind at times. But when stuff like that happens, you feel like you're back playing Little League again.''
Overbay, signed in late March to help fill in for Teixeira, was worried his throw to Cano was going to spoil the effort.
''Good thing he's got good hand-eye coordination,'' Overbay said.
The Yankees, who moved over .500 for the first time this year, had last turned a triple play on April 22, 2010, at Oakland - with Sabathia on the mound. They hadn't accomplished the feat in the Bronx since June 3, 1968, against Minnesota.
The Orioles' had not hit into a triple play since April 3, 1996, against Kanas City.
''The two lead runners made the right play,'' Orioles manager Buck Showalter said. ''It's a line drive short-hop. You can't go anywhere because if he catches it, then he does get multiple outs. We just made a mistake on the trail runner trying to get a little overaggressive, a young player.''
Teixeira saw the team's hand specialist earlier Friday and was told he is not ready to start swinging a bat and needs to strengthen his injured wrist. But Teixeira said this is not a setback and he should be on target for a return near May 1. Jeter is rehabilitating his broken ankle in Florida and A-Rod is rehabbing from hip surgery and might not return until after the All-Star break.
The Yankees got some help from Gold Glove center fielder Adam Jones in beating the Orioles.
With the score 2-all in the seventh, the Yankees had loaded the bases on two walks - one intentional - and a hit batter. Vernon Wells, another late-March acquisition, hit a long fly ball that Jones ranged back for. On the warning track, Jones turned, raised his glove and blew a pink bubble. He closed his glove a bit early, and the ball bounced away as the bases cleared.
''Just missed it,'' Jones said. ''You could say it's rain. You could say it's cold. You could say anything, wind, you could say whatever you want. I was there. Didn't catch it. Cost my team the game.''
In the first meeting between the teams since the Yankees eliminated the Orioles in Game 5 of the division series, Sabathia allowed two runs - one earned - and eight hits with nine strikeouts and no walks. Mariano Rivera pitched the ninth for his second save.
Youkilis had three hits and an RBI but made an error at third base that led to the tying run in the seventh inning. Youkilis has hit in all nine games he's played with the Yankees.
''Made an aggressive mistake,'' Youkilis said. ''You just don't want to give away outs.''
Baltimore tied it 2-all when Matt Wieters reached on Youkilis' misplay and advanced on Sabathia's balk. J.J. Hardy followed with an RBI single.
Nunez was hit on his right wrist by a pitch from Miguel Gonzalez (1-1) and left after attempting a warmup throw before the third inning.
X-rays were negative.
Gonzalez dropped No. 9 hitter Francisco Cervelli to the dirt in the fifth with a pitch that came close to the catcher's head, and the right-hander was booed relentlessly by what remained of the 35,033 fans that withstood the blustery 35-degree wind chill.
Cervelli ended up walking and coming around to score - clapping his hands - on Cano's RBI single to left-center, his eighth RBI in three games.
NOTES: Gonzalez walked five. ... The Orioles claimed RHP Alex Burnett off waivers from Toronto and optioned him to Triple-A Rochester. To make room on the 40-man roster, they transferred INF Wilson Betemit (torn right knee ligament) from the 15- to the 60-day DL. ... Youkilis' hitting streak is the longest to start a season for a player in his Yankees debut since Joe Buzzas had hits in the first 10 games of 1945, according to information provided by the Yankees from the Elias Sports Bureau.
---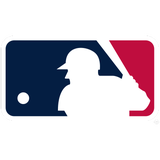 Get more from Major League Baseball
Follow your favorites to get information about games, news and more
---