Major League Baseball
Major League Baseball
Yankees top Nats for 7th straight win
Published
Jun. 15, 2012 1:00 a.m. ET

The New York Yankees came into Washington on a six-game winning streak to face a team that was just as hot. Holding a one-run lead after six innings, the Yankees scored five late runs for a relatively easy win.
Curtis Granderson drove in three runs, Derek Jeter had two hits and Phil Hughes pitched six innings to win his fourth straight start, and New York won its seventh game in a row, beating the Washington Nationals 7-2 on Friday night.
''It's one of those things where the first couple of at-bats don't go the way you want them to, you keep your head up and adjust as the game goes on,'' Granderson said.
''If it's not your first at-bat, it's your second, third or fourth at-bat. Never give up an at-bat.''
Granderson had a two-run double in a four-run seventh and hit his 20th home run in the ninth.
Both teams entered with six-game winning streaks and leading their divisions. For the Nationals, the attention was unusual, the stands were packed, with many rooting for the Yankees.
Hughes (7-5) worked six innings, allowing a run and six hits. He walked two and struck out nine. Cody Eppley and Clay Rapada worked two scoreless innings. David Robertson allowed a run in the ninth.
''We knew that they were playing really well,'' Hughes said. ''Thankfully, we scored some runs.''
Gio Gonzalez (8-3) allowed three runs and five hits in six-plus innings, walking two and striking out eight. He is 1-5 against the Yankees and left trailing 2-1 after allowing a leadoff single to Andruw Jones in the seventh.
Granderson, Hughes and Jeter helped manager Joe Girardi win his 500th game in the major leagues - 422 with the Yankees.
Girardi received the game ball from the team and said he appreciated it, but was more focused on the game.
''We didn't have a ton of opportunities off Gio, but the one inning, we got a couple two-out hits. Then we broke the game open obviously a little later on, but we've been getting important hits,'' Girardi said.
Jeter joked that 500 wins as a manager is different with the Yankees.
''That's a big deal. Five hundred is like 750 in New York,'' he said.
Against Brad Lidge in the seventh, pinch-runner Dewayne Wise stole second, Russell Martin walked, and both advanced on Jayson Nix's sacrifice bunt. Robinson Cano was intentionally walked and Jeter hit a slow grounder to shortstop Ian Desmond.
As Jeter crossed first, Desmond's throw sailed past first baseman Adam LaRoche. Wise and Martin scored. Michael Gonzalez relieved Lidge and allowed Granderson's two-run double to make it 6-1.
''We opened the door for them, and that's what happens,'' Nationals manager Davey Johnson said.
''You just can't mistakes on this club,'' Johnson said. ''It's a learning curve.''
The Yankees scored two runs in the third. Jeter doubled with one out. After Mark Teixeira walked with two outs, Alex Rodriguez singled to score Jeter. The RBI was A-Rod's 1,924th, tying him with Jimmie Foxx for sixth place on the all-time list. Nick Swisher followed with an RBI single.
Steve Lombardozzi and Bryce Harper began the bottom of the third with singles off Hughes. With one out, LaRoche walked to load the bases. Michael Morse's single scored Lombardozzi.
The five-run loss was disheartening, but the Nationals, who began Friday in first place by 4 1-2 games, hope the large, enthusiastic crowds continue.
''We all love to play in those kinds of atmospheres,'' third baseman Ryan Zimmerman said. ''I think we haven't had a chance to play in many of them in the seven years I've been here, but it's always fun when you get to get out there and play in what I think playoff baseball would feel like.''
Notes: Robertson made his first appearance after missing a month with a strained oblique muscle. ... Cano did not start. He is 0 for 9 against Gonzalez. He had been spiked in the left leg on Tuesday in Atlanta. ... Yankees reliever Joba Chamberlain, who dislocated his right ankle bouncing on a trampoline with his son on March 22, said he could face hitters for the first time in about 10 days. ... Johnson said that RHP Henry Rodriguez (right index finger), will begin a rehab assignment in a day or two. Rodriguez is eligible to come off the DL on June 21 ... New York LHP Andy Pettitte celebrated his 40th birthday on Friday. He'll start Saturday against Washington RHP Jordan Zimmermann. ... Supreme Court Justice Sonia Sotomayor, a Yankees fan, chatted on the field with Nationals OF Jayson Werth and Johnson. Army Gen. Martin Dempsey, Chairman of the Joint Chiefs of Staff, threw out the first pitch.
---
---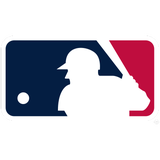 Get more from Major League Baseball
Follow your favorites to get information about games, news and more
---