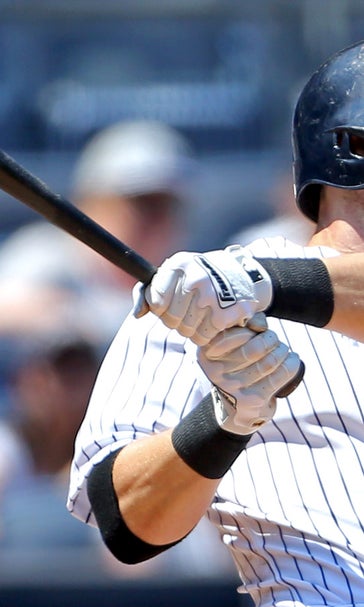 Yankees score 8 runs in first vs. KC, snap 6-game losing streak
May 25, 2015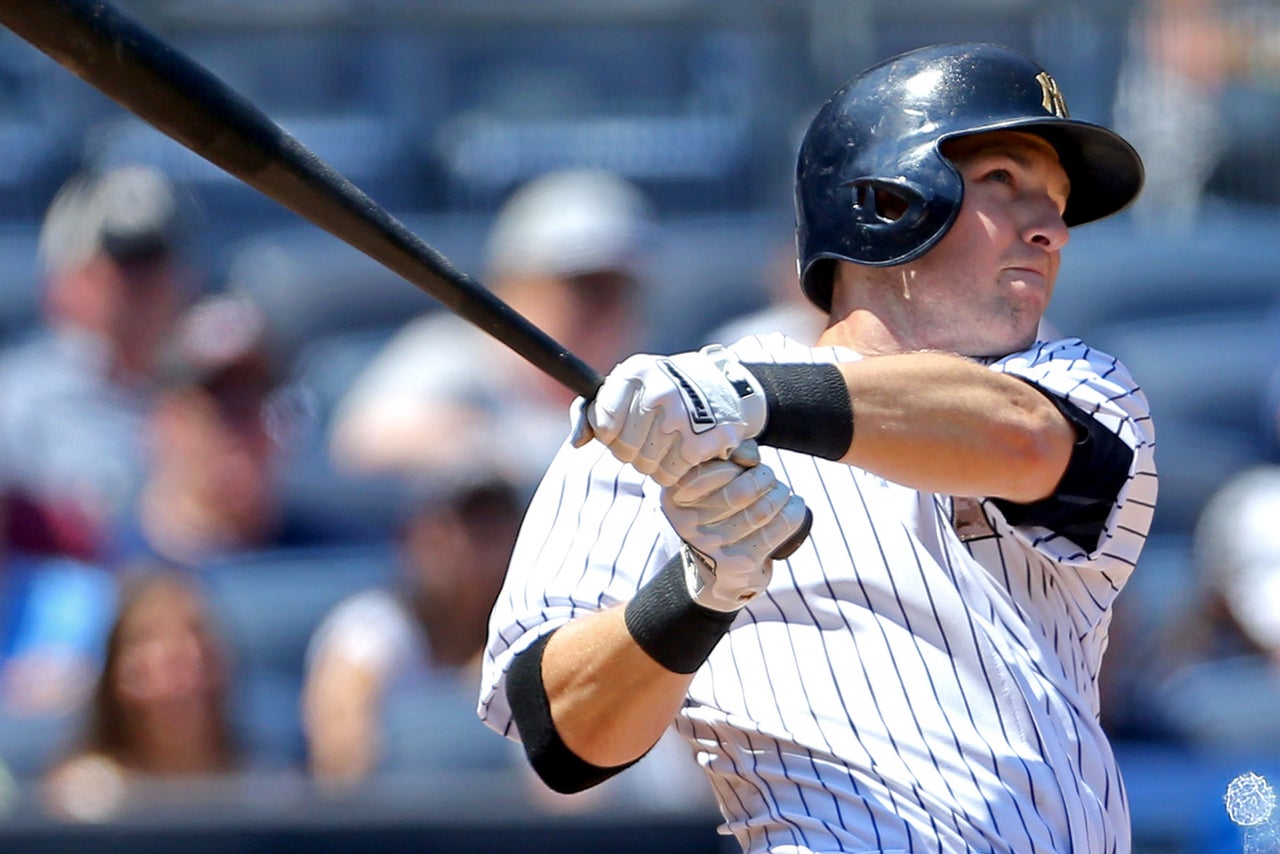 Brett Gardner got a little silly after hitting the Yankees' third homer of the first inning, enthusiastically high-fiving his teammates as if he were trying to slap away the memory of a lost weekend of baseball.
A few big hits did the job just fine.
Gardner and Brian McCann each hit a three-run homer and Chase Headley also connected during an eight-run first, and New York romped past the American League Central-leading Kansas City Royals 14-1 Monday to end a six-game skid.
Stephen Drew added another three-run shot off Jeremy Guthrie (4-3) before New York made an out in the second.
"Overall, definitely a much-needed good feeling," Gardner said.
Slade Heathcott hit his first major league homer in the seventh as the Yankees bounced back from a sweep by Texas. They won for just the second time in 12 games, beating the team that began the day with the best record in the majors.
"Is this real?" Heathcott said of what he was thinking as his ball headed toward the bleachers in right-center.
Guthrie entered 5-10 with a 4.92 ERA against the Yankees, mostly with Baltimore. And this time he was awful. He faced 16 batters and 13 reached, with 11 scoring.
Guthrie, who started Game 7 of the World Series last year, became only the eighth pitcher to give up four homers before getting four outs, according to research going back to 1914 by STATS.
The right-hander also became the third starter to give up at least 11 runs while recording three outs or less, STATS said.
"He didn't have it," manager Ned Yost said. "They were just on everything he threw."
Nathan Eovaldi (4-1) pitched with runners on in all but two of his seven-plus innings. Working on five days' rest, he allowed eight hits and a run.
The Yankees were outscored 30-15 in a demoralizing three-game series against Texas. Their loss Sunday night dropped them to .500 for the first time since they were 7-7.
They started afresh in a flash.
Gardner led off with a double on Guthrie's second pitch. Headley sent the next offering deep into the right-field bleachers.
Alex Rodriguez singled and Mark Teixeira walked before McCann hit a liner to right that Paulo Orlando nearly caught with an impressive leap at the wall.
After two outs, Didi Gregorius was hit by a pitch and Heathcott singled. Gardner then connected for an 8-0 lead.
"It was nice because we've been through some tough losses, we've been through some ugly losses, and to be able to get that type of lead was really nice," manager Joe Girardi said.
Drew hit his fifth homer in the second. Guthrie just held the new ball out as Yost walked to the mound to lift him.
TRAINER'S ROOM
Royals: LHP Danny Duffy was placed on the 15-day disabled list, retroactive to May 17, because of left biceps tendinitis. He will be eligible for reinstatement on June 1. ... OF Alex Rios (broken hand) is set to begin a rehab assignment with Triple-A Omaha.
Yankees: OF Carlos Beltran was out of the starting lineup for the second straight day because of flu-like symptoms.
RARE ROOKIES
Jacob Lindgren made his big league debut for New York, coming in to relieve Eovaldi in the eighth. The left-hander is just the third player from last year's draft to reach the majors.
Kansas City's Brandon Finnegan is one of the three. He pitched a career-high three scoreless innings in relief of Guthrie after being recalled from Triple-A on Monday -- he likely will be sent back to Omaha on Tuesday. White Sox lefty Carlos Rodon is the third player.
When Lindgren entered the game, he joined Hall of Fame football player Deion Sanders the only two Yankees to make their debuts within a year of being drafted.
"Maybe I should try playing football," he said.
A LITTLE HELP
Guthrie popped into the dugout about 90 minutes before game time, jersey untucked, looking for New York's lineup -- with Beltran's health a question, Girardi didn't provide one until about two hours before the start -- but none of his Royals coaches knew it yet. A Yankees beat writer was more than willing to help the starter out, reading it off his notebook.  
---
---