Major League Baseball
Major League Baseball
Yankees offense the real deal
Published
Apr. 4, 2011 1:00 a.m. ET

It's way too early to pass any judgments – the sample sizes are not just small, they're infinitesimal. Still, if one thing stands out after three games, it's the potential of certain offenses to be wrecking balls this season.
Some, obviously, are more legitimate than others:
RANGERS: Their three-game totals against the Red Sox – 26 runs, 11 homers, 21 extra-base hits – were nothing short of staggering. And that was with outfielder Josh Hamilton going a mere 3 for 11 with no homers.
The big thing with the Rangers will be staying healthy – Hamilton, second baseman Ian Kinsler and right fielder Nelson Cruz are not exactly pillars of durability. Still, the addition of catcher/first baseman Mike Napoli and conversion of infielder Michael Young into a super-utility man make the Rangers even more versatile and deep.
Red Sox righty Clay Buchholz, who allowed only nine homers all last season, gave up four to the Rangers on Sunday. Kinsler and Cruz are the first teammates to each hit three in their first three games. Yikes.
YANKEES: Their opening series against the Tigers was an early indicator of how the Yankees' offense and bullpen can help mask the deficiencies in their rotation.
Right-hander A.J. Burnett was just OK on Saturday, allowing three runs in five innings, but the Yankees won 10-6. Righty Phil Hughes' diminished velocity officially became a concern on Sunday, and the Yankees still made a game of it, falling 10-7.
They've already hit nine homers, three by first baseman Mark Teixeira, who has exceeded his total from last April.
PHILLIES: Not as impressed here.
A scout who attended the Phillies' three-game sweep of the Astros noted that the Houston staff demonstrated poor command all weekend. The scout also was critical of the Astros' defense, citing center fielder Michael Bourn and right fielder Hunter Pence as the only fielders with good range.
Still, the Phillies are encouraged by the start of right fielder Ben Francisco, who is 6 for 13 with a homer. Francisco is showing improvement in using the whole field, as preached by Phils manager — and hitting guru — Charlie Manuel.
WHITE SOX: They evidently grew arm-weary Sunday, losing to right-hander Justin Masterson and the Indians 7-1 after scoring 23 runs in their first two games.
The Indians were not much of a test, but the early signs from three pivotal White Sox hitters – right fielder Carlos Quentin, second baseman Gordon Beckham and rookie third baseman Brent Morel – were all good.
The White Sox, seventh in the AL in runs last season, could move into the top five with the addition of designated hitter Adam Dunn.
REDS: They led the NL in runs last season, but again, their initial eruption might be more about the competition than the reincarnation of the Big Red Machine.
The Brewers had pitching issues all weekend – a blown save by closer John Axford in the opener, then poor starts by righty Shaun Marcum and lefty Randy Wolf.
Impressive start, though, by Reds center fielder Drew Stubbs, who could prove a dynamic leadoff hitter if he can improve his .329 on-base percentage from last season.
BLUE JAYS: Here they come again, even without center fielder Vernon Wells, first baseman Lyle Overbay and catcher John Buck.
If there's one thing the Blue Jays do well it's hit homers. They had seven in their opening series against the Twins, including two by right fielder Jose Bautista.
Still, it's difficult to take some of this stuff seriously. Twins lefty Francisco Liriano gave up two homers to the Jays after allowing just nine all of last season. Third baseman Jayson Nix and catcher Jose Molina were the hitters who took him deep. Really.
CASHMAN VS. THE METS
When I texted Yankees general manager Brian Cashman during Saturday's broadcast and asked if he wanted to clarify or add to his earlier remarks on lefty Pedro Feliciano, he responded, "No – was asked if his workload the last few years was an issue and I answered."
Fair enough, but Mets pitching coach Dan Warthen had a fitting reaction upon learning that Cashman called the Mets' handling of Feliciano "abusive."
"They didn't know that when they signed him?" Warthen asked.
Feliciano, 34, appeared in 266 games from 2008 to '10, the most in the majors by a significant margin. But to open the season – surprise! – he is on the disabled list with a left rotator cuff strain.
Cashman rationalized the Yankees' signing of Feliciano to a two-year, $8 million free-agent contract by citing the "thin market" for left-handed relievers. But a scout from a rival club – not the Mets – was stunned by the GM's remarks.
The scout, an admirer of Cashman's, sent me an email on Saturday night, unsolicited.
"Does Cash remember the use by Torre of Paul Quantrill, Scott Proctor and many others with NO concern about their usage?" the scout asked. "Where was Cash then?"
Well, Torre was the manager, and Cashman surely cringed at the way certain relievers were handled – the GM had to find replacements to clean up each mess.
Cashman is nothing if not honest, but he might have been better off answering the question about Feliciano by saying, "The Mets used him hard. We knew it. We took the chance. Buyer beware."
BROADCAST LEFTOVERS
Some notes that didn't make it on air Saturday:
O'S FOR REAL?
The Orioles' three-game sweep in Tampa Bay might have been more of a reflection on the Rays, who went 3 for 19 with runners in scoring position and scored only three runs in three games.
Still, the Orioles are now 37-23 under Buck Showalter, a .616 winning percentage in 60 games. During that time, their staff ERA is 3.41, their rotation ERA 3.01.
Is it Showalter? Players taking more responsibility? An indictment of previous manager Dave Trembley and his staff? Probably all of the above.
But right-hander Jeremy Guthrie was brilliant against the Rays, righty Chris Tillman threw six no-hit innings and lefty Zach Britton made an impressive major-league debut.
As one scout said, "Talk to me on May 15." Fair enough. But the impressive starts of the Orioles and Blue Jays are further testament to the depth of the AL East.
SIMPLY THE BEST
Ichiro is easy to take for granted; he is a baseball metronome, cranking out 200-plus hits every season.
Yet, it's impossible to ignore what he achieved Saturday night, becoming the Mariners' all-time hit leader with a ninth-inning single that scored the go-ahead run in the M's 5-2 victory over the Athletics.
Ichiro's 2,248th hit – he recorded 2,249 on Sunday – enabled him to pass Edgar Martinez, who was a pretty fair hitter himself. Martinez, though, had a career batting average of "only" .312. Ichiro's career mark, as he begins his 11th major league season, is .331.
He turns 38 in October, and his offense, defense and baserunning remain elite.
STAND TALL, BRANDON!
Brandon Belt, the Giants' rookie first baseman, has indeed come a long way.
A scout who saw Belt at the University of Texas recalls him using an extreme crouch and extremely closed stance.
"I made the statement that I thought this kid was the best hitter in my area with the worst approach," the scout says.
The Giants, after selecting Belt in the fifth round of the 2009 draft, asked him to try a more upright, open stance – hit like a player who is 6-foot-5 rather than 5-foot-5, the scout said.
Less than two years later, the results are evident. Belt, who turns 23 on April 20, looked quite comfortable in his first weekend with the Giants – he went 2 for 13, but with a three-run homer off Dodgers righty Chad Billingsley and four walks, one with the bases loaded. And, as the scout points out, he is a good defender and baserunner, too.
TROUBLE IN CLEVELAND
Cleveland's Progressive Field was a happening place in the late 1990s. The Indians' streak of 455 consecutive sellouts seemingly distanced the franchise from its days at cavernous, empty Municipal Stadium.
But now history is repeating.
The Indians were last in the majors in home attendance last season. And over the weekend, they drew the two smallest crowds since opening Progressive Field in '94 – 9,853 on Saturday and 8,726 on Sunday.
Weather was an issue; the temperatures were in the 40s with a threat of rain both days. But the Indians' problems go beyond uncomfortable April afternoons.
The franchise's 90-win seasons in 2005 and '07 did not provide as big a boost in revenue as the Indians expected. The city and surrounding region lost population and affluence during the economic downturn. And the team's trades of CC Sabathia, Victor Martinez and Cliff Lee alienated many fans.
The Indians, in making those deals, were trying to avoid a long-term collapse. They preferred prospects to the draft picks they would have received if they had lost Sabathia and Co. to free agency. But the trades so far have yielded little, and years of bad drafts haven't helped.
Here's the scary part: Even if the Indians ultimately get it right on the baseball and business side, the market still could prove problematic. Building a new ballpark is not an answer. The Indians already play in one of the best.
AROUND THE HORN
---
---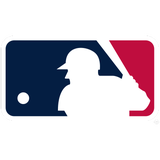 Get more from Major League Baseball
Follow your favorites to get information about games, news and more
---