Major League Baseball
Major League Baseball
Yankees honor fan favorite O'Neill with Monument Park plaque
Published
Aug. 9, 2014 1:30 p.m. ET

Always intense, Paul O'Neill was known to take his frustration out on a water cooler or his batting helmet after a close play or a poor at-bat. That fiery attitude also made him one of the keys to returning the New York Yankees back to the top of the baseball world.
The Yankees thanked the player dubbed "The Warrior" by owner George Steinbrenner, honoring O'Neill before their game against the Cleveland Indians on Saturday with a plaque to be placed in Monument Park.
"He was part of the glue that held this thing together," former Yankees manager Joe Torre said. "He was relentless."
O'Neill was acquired in a trade with Cincinnati after the 1992 season, when the Yankees were 76-86. He then went on to help them win four World Series championships and an AL pennant from 1996-2001.
In nine years in New York, the right fielder hit .303 with 185 homers and 858 RBI. He won the 1994 batting title with a .359 average in a strike-shortened season and made four All-Star teams.
Along with his family and several former teammates, O'Neill watched a video of some of his highlights with the Yankees.
"You look up at the video board today and there's no strikeouts, no errors, it's all good stuff," O'Neill said, "and that's why it's so fun to do things like this."
O'Neill's plaque becomes the 28th placed in the area behind the center-field fence at Yankee Stadium, where all-time greats such as Babe Ruth, Lou Gehrig, Joe DiMaggio and Mickey Mantle have monuments, along with Steinbrenner.
O'Neill is the third member of the Yankees late-1990s World Series teams to earn a place in the esteemed locale. Mariano Rivera was celebrated last season and Tino Martinez received a plaque in June. Torre, recently inducted into the Hall of Fame, will have his No. 6 retired on Aug. 23. They were all on hand Saturday.
Bernie Williams will be recognized next year.
"To think that that plaque will be hanging among the names that I just went over is truly an unbelievable honor," O'Neill said.
Derek Jeter, the last member of those championship teams still on the Yankees, presented O'Neill with a framed replica of the plaque that was unveiled in front of the mound. Current Yankees manager Joe Girardi, O'Neill's bridge partner on many a plane ride, gave the five-time All-Star in a 15-year career a gaudy ring with his No. 21 surrounded by diamonds.
"The intensity that he brought I used to love, what it brought out in him and the rest of us," said Girardi, a catcher on four title teams.
---
---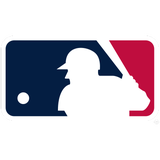 Get more from Major League Baseball
Follow your favorites to get information about games, news and more
---