Major League Baseball
Major League Baseball
Yankees hold ceremony to mark 9/11 anniversary
Published
Sep. 7, 2011 10:34 p.m. ET

Mariano Rivera remembers being home that day on what started out as a beautiful morning. His mother-in-law was watching the news and he heard her screaming: The first plane had hit the World Trade Center. Then he saw the second one do the same.
Jorge Posada was at the hospital with his ailing son when he heard the commotion in the hallway and thought ''the worst was coming.''
Derek Jeter recalled meeting all those families and firefighters who lost loved ones.
''It was hard,'' Rivera said, ''for everybody.''
Three longtime stars with the New York Yankees reflected on 9/11 as the team marked the 10-year anniversary with a ceremony Wednesday before a game against the Baltimore Orioles.
Former Defense Secretary Donald Rumsfeld took part in the on-field tribute to soldiers, rescue workers and victims of the Sept. 11, 2001, attacks. The salute was held four days early at Yankee Stadium because the team will be in the middle of a long road trip Sunday.
''What I remember of those days is that the whole country got together. That's a beautiful thing,'' Rivera said at a pregame news conference. ''I wish it was still like that, but it's not. The whole country, the whole U.S. got together and it was amazing. Everybody helping everyone, it didn't matter what race or color you were. We were here for one nation and fighting and trying to move forward and that's exactly what we did.''
The ceremony began with a message from first lady Michelle Obama on the big video board in center field and lasted about 15 minutes. The team asked fans to be in their seats 35 minutes before the first pitch, but only a few thousand made it in time on a rainy, blustery weekday afternoon.
The previous night, the teams waited out a rain delay that lasted more than 4 hours to play a game that ended at 2:15 a.m.
The Yankees recognized several wounded soldiers Wednesday, including Sgt. 1st Class Leroy Petry, who was awarded a Medal of Honor by President Barack Obama on July 12 for his brave actions in Afghanistan to protect comrades in the 2008 firefight that cost him his right hand.
As other players limbered up in the outfield, New York right fielder Nick Swisher greeted all the soldiers with handshakes and gave a big hug to Petry before jumping in for a photo with the group behind home plate.
New York City firefighter Regina Wilson sang the national anthem and there was a moment of silence to honor all the victims of Sept. 11. Another FDNY vocalist, Frank Pizarro, sang ''God Bless America'' during the seventh-inning stretch, a ritual the Yankees have continued at every home game since baseball resumed in the wake of the attacks.
On the mound with Petry to throw out the ceremonial first pitch was longtime Yankees ticket operations representative Hank Grazioso, who lost both his sons at the World Trade Center on 9/11.
Thinking back 10 years, Jeter and Rivera recalled all the suffering families and rescue workers they met in the days after the attacks. Posada recalled that he was initially unable to visit firehouses or ground zero with his teammates because he was still tending to his son, Jorge Jr., who had an infection following an operation on his skull.
''It was uncomfortable,'' Jeter said. ''We're baseball players. People look at us as heroes, but we got to meet these families and firefighters and EMS workers. Those were the true heroes at the time. We met the families, and what do you say to them?
''It probably benefited us just as much - maybe even more so - than the families. We got an opportunity to hear how much we meant to these families, how we had given them something to cheer for for at least three hours a day. It was an experience I'll always remember, but it was uncomfortable at the beginning,'' he said.
On the field, Jeter, Rivera and Posada were all key members of the 2001 Yankees team that lost to the Arizona Diamondbacks in a thrilling World Series.
''We did something pretty special,'' Posada said. ''We healed a little bit and I think that's what we remember about the time. It was a tough time - still is. People came to the stadium to have a little bit of joy. They helped us, too, because they were loud. We wanted to go to the World Series and we kept going because of the people of New York.''
Rivera had another way to describe that postseason run, when the Yankees fell just shy of a fourth straight championship with a 3-2 loss in Game 7 of the World Series.
''I don't call it magical, I call it a blessing,'' he said. ''To me, that's the best World Series we played. We fell short, but we did everything in our power to win the World Series and give New York what they deserved. To me, that's the satisfaction. There was satisfaction even though we lost, because we fought.''
Rivera recalled giving his Rolaids Relief Man Award that season to the New York City fire department.
''I save games, they save lives,'' he said. ''That's what real heroes are all about.''
---
---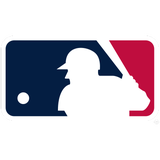 Get more from Major League Baseball
Follow your favorites to get information about games, news and more
---