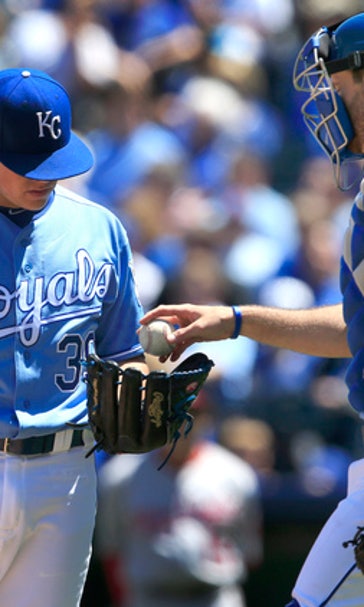 World Series champ Royals get day off in midst of slump
May 5, 2016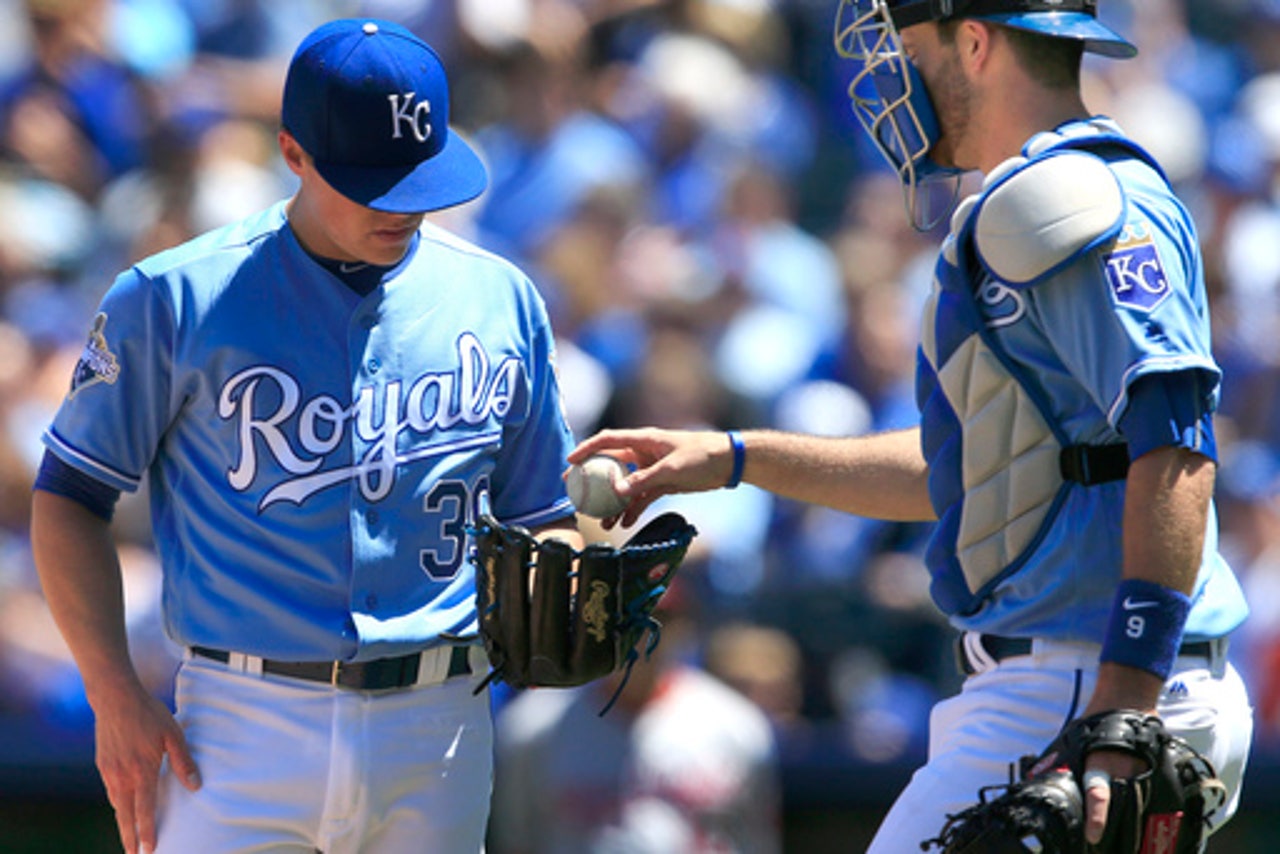 KANSAS CITY, Mo. (AP) The Kansas City Royals hadn't been hitting lately.
Their pitching had been failing, too.
But in the past two years, they could always count on their stellar defense to bail them out when everything else was falling apart. It was the one constant during a surprising run to Game 7 of the World Series two years ago, and to their five-game whipping of the New York Mets last fall for the championship.
So when they committed three errors before recording their first out in a 13-2 blowout loss to the Washington Nationals on Wednesday - well, that pretty much sealed what everyone was thinking.
This is a team in a slump.
''This thing goes in cycles,'' Royals manager Ned Yost insisted. ''We're not firing on all cylinders offensively. We've got guys that are struggling right now, guys that are proven players - guys that have tremendous track records and they're going to break out of it real soon.''
It sure seemed like they had done that Tuesday night, when they rallied from a two-run deficit with three in the ninth against Nationals closer Jonathan Papelbon.
Lorenzo Cain, slumping more than just about anyone, delivered the winning hit. He was mobbed in the middle of the diamond after crossing home plate, and for a fleeting moment it seemed just like last year, when it seemed that Kansas City would rally for victory no matter that the odds.
Cain thought it just might get himself going. Yost was optimistic his team was turning the corner.
They followed it up with their meltdown Thursday.
Mike Moustakas and Omar Infante began the game with back-to-back errors. The Nationals followed with four straight hits. They scored six times in the first inning, before standout pitcher Stephen Strasburg even took the mound, and wound up allowing 16 hits in a humiliating series-ending defeat.
''The defense picks up the pitchers all season long. I just need to do a better job of picking up our guys when things go wrong,'' said Royals starter Kris Medlen, who failed to record an out before getting yanked in the third inning. ''I couldn't stop the bleeding. I'm looking up and there's zero outs and I'm letting go of some pitches that feel pretty good and they're getting fouled off.
''It was just one of those really, really frustrating days,'' Medlen said, ''that's now over.''
The Royals had a day off Thursday to ponder their situation.
After a strong start to the season, they've lost seven of their last nine games heading into a three-game set beginning Friday night in Cleveland. They're near the bottom of the league in runs, homers and just about every other meaningful offensive category. Their starting rotation has struggled mightily during their latest swoon, putting so much pressure on their stalwart bullpen that it's starting to buckle.
All-Star outfielder Alex Gordon is hitting .211 after signing a $72 million, four-year deal in the offseason. Silver Slugger winner Kendrys Morales, the designated hitter, is batting .200. Cain is hitting .232 while catcher Salvador Perez, like Cain an All-Star last year, is hitting just .241.
Just about the only one who's been hitting is first baseman Eric Hosmer, and his frustration with the strike zone of plate umpire CB Bucknor on Wednesday got him ejected for the first time in his career.
Put it all together and a day off before hitting the road couldn't have come at a better time.
''Just forget about the past couple of weeks and get a fresh start heading to Cleveland,'' Hosmer said. ''Those guys play us tough. There's always a little more energy when we play those guys because of the past we've had with them. They've played tough against us and we've played tough against them.
''So hopefully,'' Hosmer said, ''this can wake us up a little bit and we can get it rolling.''
---
---