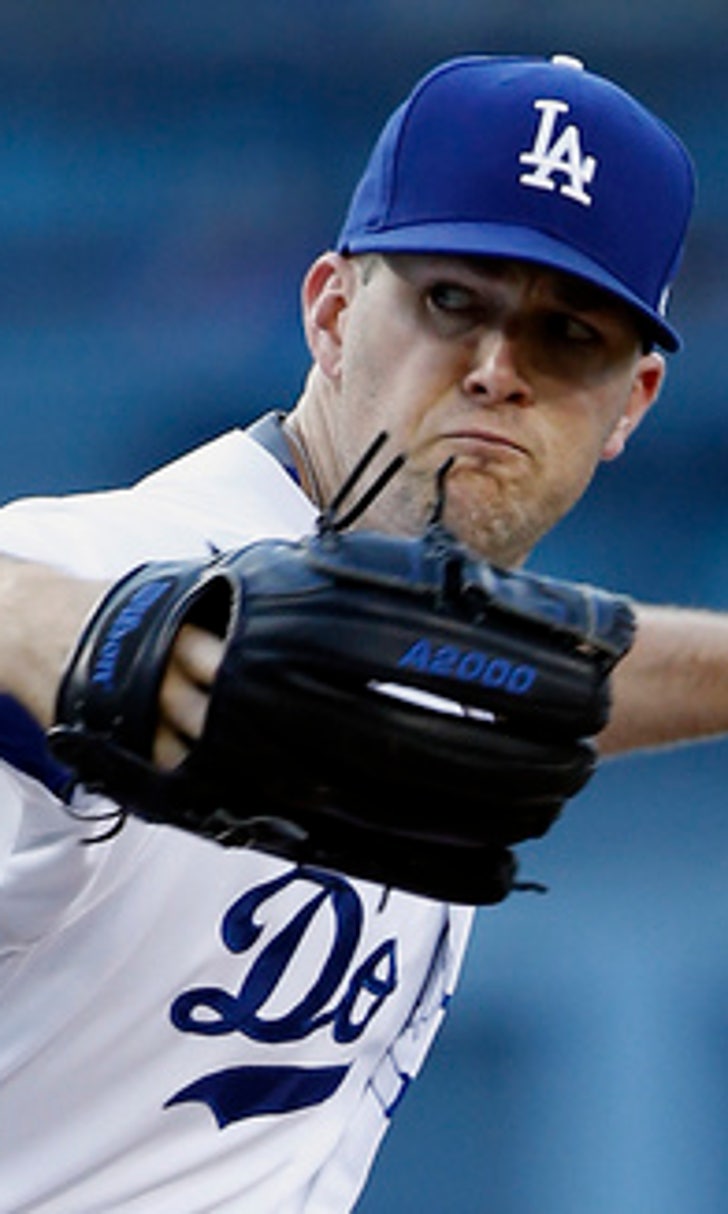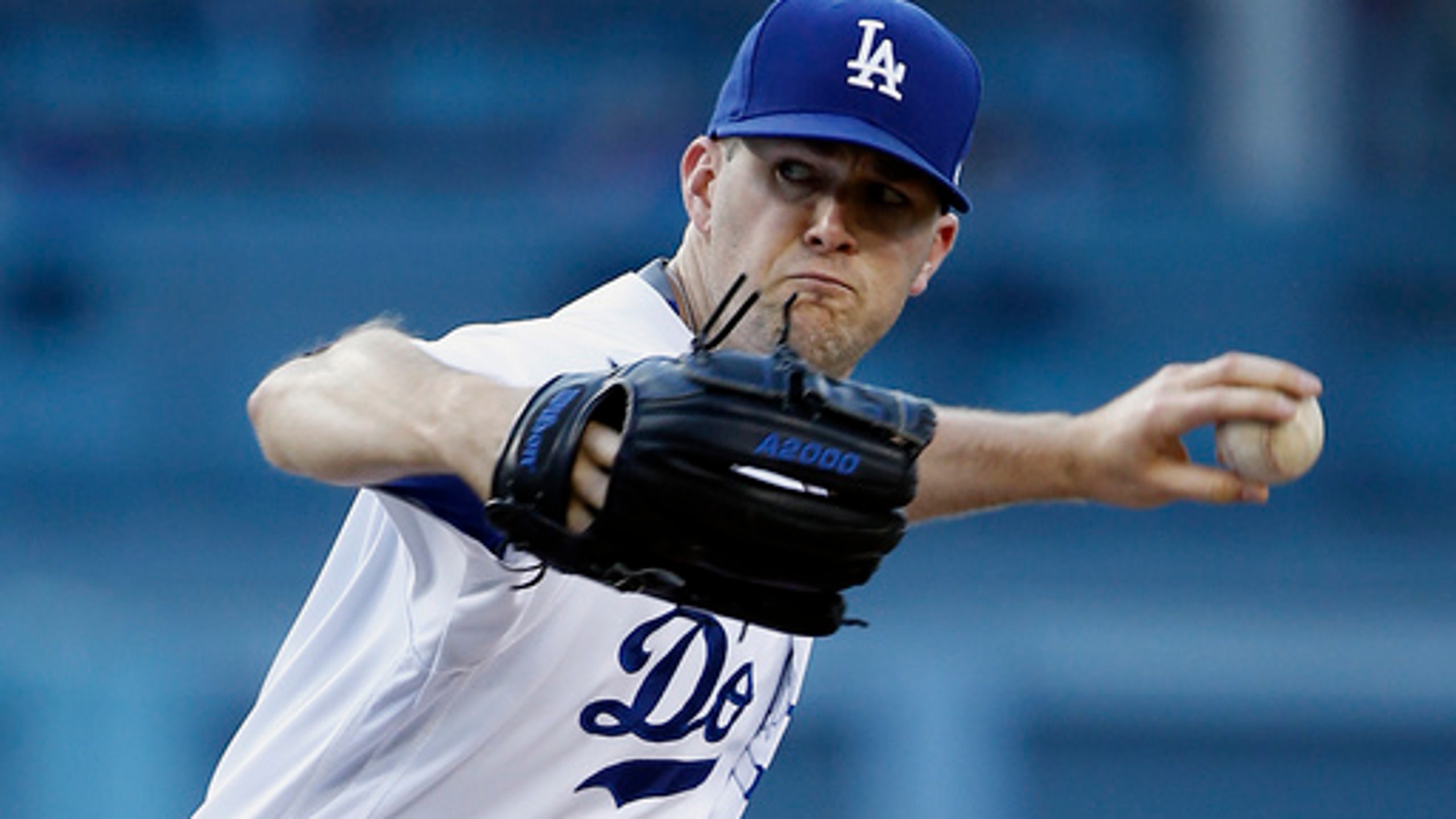 Wood improves to 10-0 in Dodgers' 1-0 win over Diamondbacks (Jul 05, 2017)
BY AP • July 6, 2017
LOS ANGELES (AP) If Alex Wood's performance was an audition for a spot in the All-Star Game, and he insists it wasn't, go ahead and give him the call.
Wood pitched three-hit ball over seven innings to start the season 10-0, and the NL West-leading Los Angeles Dodgers beat the second-place Arizona Diamondbacks 1-0 on Wednesday night.
''I don't know how often you get two teams that are 50-plus wins before the All-Star break playing against each other, especially in the same division,'' Wood said. ''It felt a little bit bigger tonight. Tensions were a little bit higher, especially in a 1-0 ballgame.''
Wood became the first Dodgers starter to reach 10-0 since Don Newcombe in 1955, when the Brooklyn Dodgers won the first of the franchise's six World Series championships. Newcombe, who remains a mainstay with the team at 91, wasn't in attendance.
''It'll be cool to even be mentioned with him, so it's pretty neat,'' Wood said.
The 26-year-old left-hander hasn't lost since May 30, 2016 - a span of 13 consecutive starts. Wood struck out 10 and walked two.
''You've got to pinch yourself sometimes,'' Wood said, marveling at his stellar first half. ''You have to slow it down and take it all in and try and remember what you're doing now, so when the hard times do come you can get back to where you had success.''
Kenley Jansen pitched the ninth for his 20th save in as many chances. He put the potential tying run on with a two-out single by Brandon Drury before striking out Chris Herrmann to end the game.
Yasmani Grandal's RBI double to deep center field in the second scored Chris Taylor from first base. The Dodgers got just one hit after the second inning, Corey Seager's double with two outs in the eighth.
The Dodgers go for a three-game sweep Thursday, having won the opener 4-3 with Clayton Kershaw limiting the Diamondbacks to two hits over seven scoreless innings.
''They certainly delivered a 1-2 punch on us,'' Arizona manager Torey Lovullo said. ''That's why they're having a good year. We did our absolute best to make things happen, but you've got to give them some credit - two lefties shut us down.''
Dodgers manager Dave Roberts compared Wood's mentality to that of Kershaw, whose locker is near Wood's. The left-handed ace has clearly impacted Wood beyond just their proximity.
''Just his tenacity and his work ethic,'' Wood said. ''It's hard not to notice that even if you're pretty blind to a lot of things. He makes you want to work harder.''
Because he is scheduled to start Sunday, Kershaw won't pitch in Tuesday's All-Star Game in Miami, leaving the door open for Wood to be selected as a replacement.
''I would feel very honored if that happens and very humbled about something you kind of dream of as a kid,'' Wood said.
Arizona's Zack Godley (3-3) gave up one run and three hits in 5 2/3 innings. The right-hander struck out six and walked one. He has yet to allow more than three runs in a start this season.
Wood bailed himself out of jams in the fourth and sixth. With two runners on, he induced swinging strikeouts from Drury and Jake Lamb to end both innings, pumping his fist both times.
Wood was backed by solid defense, too. Center fielder Joc Pederson made a running catch to save a potential run in the sixth after Wood gave up a leadoff bunt to Gregor Blanco and a single to Paul Goldschmidt.
''He has that pitching-with-purpose mentality with every pitch,'' Roberts said.
WHAT A START
Even with its third straight loss, Arizona's 52-33 mark is a franchise record after 85 games. Previously, the Diamondbacks went 51-34 in 2001 and 2002.
TRAINER'S ROOM
Diamondbacks: RHP J.J. Hoover, on the DL with right shoulder inflammation, was set to throw his final bullpen. Lovullo said Hoover's rehab is progressing as expected. ... OF A.J. Pollock was rested after coming off the DL a day earlier. He was sidelined with groin and quad injuries. Pollock went 1 for 4 in his first game since May 14, and whether he plays Thursday will depend on how he feels.
UP NEXT
Diamondbacks: LHP Robbie Ray (8-4, 3.06 ERA) is 1-2 with a 2.32 ERA in five career road starts against Los Angeles. Ray's 128 strikeouts are tied for third in the NL with Washington's Stephen Strasburg. Scherzer (163) of the Nationals is first, and Kershaw (146) ranks second.
Dodgers: LHP Rich Hill (5-4, 4.00) is free of the blisters that have dogged him. He is 1-3 with a 4.73 ERA in six career starts against Arizona.
---
More AP baseball: https://apnews.com/tag/MLBbaseball
---
---