Major League Baseball
Major League Baseball
Without Thome, little left for Twins this year
Published
Aug. 27, 2011 1:12 a.m. ET

As Minnesota Twins fans strolled through the Target Field gates on this picture-perfect Friday evening, a friendly face was there to greet them.
Jim Thome.
Not in person, though. Thome's last game with the Twins was the day before, preceding the trade that sent him to Cleveland. The first 10,000 customers into the ballpark were given a Jim Thome Wind Up Walker, an amusing toy in a small blue box that served as a parting gift for fans disappointed in the venerable veteran slugger's departure.
The Indians are Thome's original team, and despite the comfort and love he felt in Minnesota, he waived his no-trade clause in order to take part in a pennant race perhaps one last time.
''I just hope that he's happy there,'' said Lindsey Kaiser, who wore her Thome jersey to Friday's game.
She came with Joe Thome, an aptly named-fan who quickly produced his driver's license to prove it. They're not related. But Jim Thome has been a part of Joe Thome's life for a long time, all the way back to Thome's early days with the Indians when the baseball world began to take notice of this burgeoning star who went on to hit 600 and counting home runs.It was 1994, and Joe Thome was on his first day as a freshman in high school.
''Sitting in the back corner, a nervous, shy kid. I say my name correctly as `Thome,' and then everyone turns around and looks, all of the baseball fans,'' Joe Thome said. ''And then we all became friends.''
The Twins became fast friends with Jim Thome, as soon as he signed with them before last season. He wound up with 37 home runs and 99 RBIs in just 482 at-bats.
First baseman Justin Morneau had a cubicle in the clubhouse next to Thome, and he learned a lot.
''Just the amount of work it takes to continue to play this game at the level he continued to play it at,'' Morneau said. ''How early he got here and how he never stopped working when he was here. The amount of time he put in is impressive. I don't know if you could find too many guys willing to put in that much effort with everything he's already accomplished in his career. He's just playing for the love of the game. He loves being around the guys in the clubhouse. It's unfortunate the way it worked out this year, but it's an opportunity to join a pennant race.''
Morneau was on first base when Thome hit career home run No. 600 earlier this month. In this flop of a season for the floundering Twins, the milestone will undoubtedly go down as the highlight of 2011 in Minnesota.
The red sign touting his progress still hung on the facade above center field: ''Thome 601.'' And there were still plenty of fans in No. 25 jerseys roaming the concourses.
''I'm going to miss him. Miss him a lot,'' catcher Joe Mauer said.
Right fielder Michael Cuddyer appreciated his fire.
''The people on other side of the field were still the enemy, which is what I respected more than anything,'' Cuddyer said. ''It wasn't just this ho-hum nice to every single person.''
The Twins brought a 55-75 record to the weekend, and they've played as poorly and lethargically this week as they have all year.
''Whether we're 20 games under or 20 games up, we have to bring the same effort every day,'' Morneau said. ''People are paying good money to watch us play baseball, and we need to reward them with the effort.''
That's what Thome would've wanted to hear, had he still been suiting up for the Twins this weekend.
Thome was replaced on the roster with reserve outfielder Jason Repko before Friday's game against the division-leading Detroit Tigers. Repko was returned from his rehabilitation assignment at Triple-A Rochester and reinstated from the 15-day disabled list. He has been out because of bursitis in his left shoulder.
Mauer was out of Friday's game because of a stiff neck, and shortstop Tsuyoshi Nishioka was scratched again because of back spasms. It's been that kind of season for the Twins.
So they were happy to see Thome get a chance to win a few more games down the stretch, as disappointed as they were to see him go.
''It's been a pleasure watching him play here and a lot of fun,'' manager Ron Gardenhire said. ''Wish him nothing but the best.''
---
Follow Dave Campbell on Twitter: http://www.twitter.com/DaveCampbellAP
---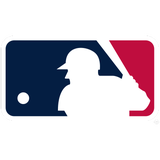 Get more from Major League Baseball
Follow your favorites to get information about games, news and more
---