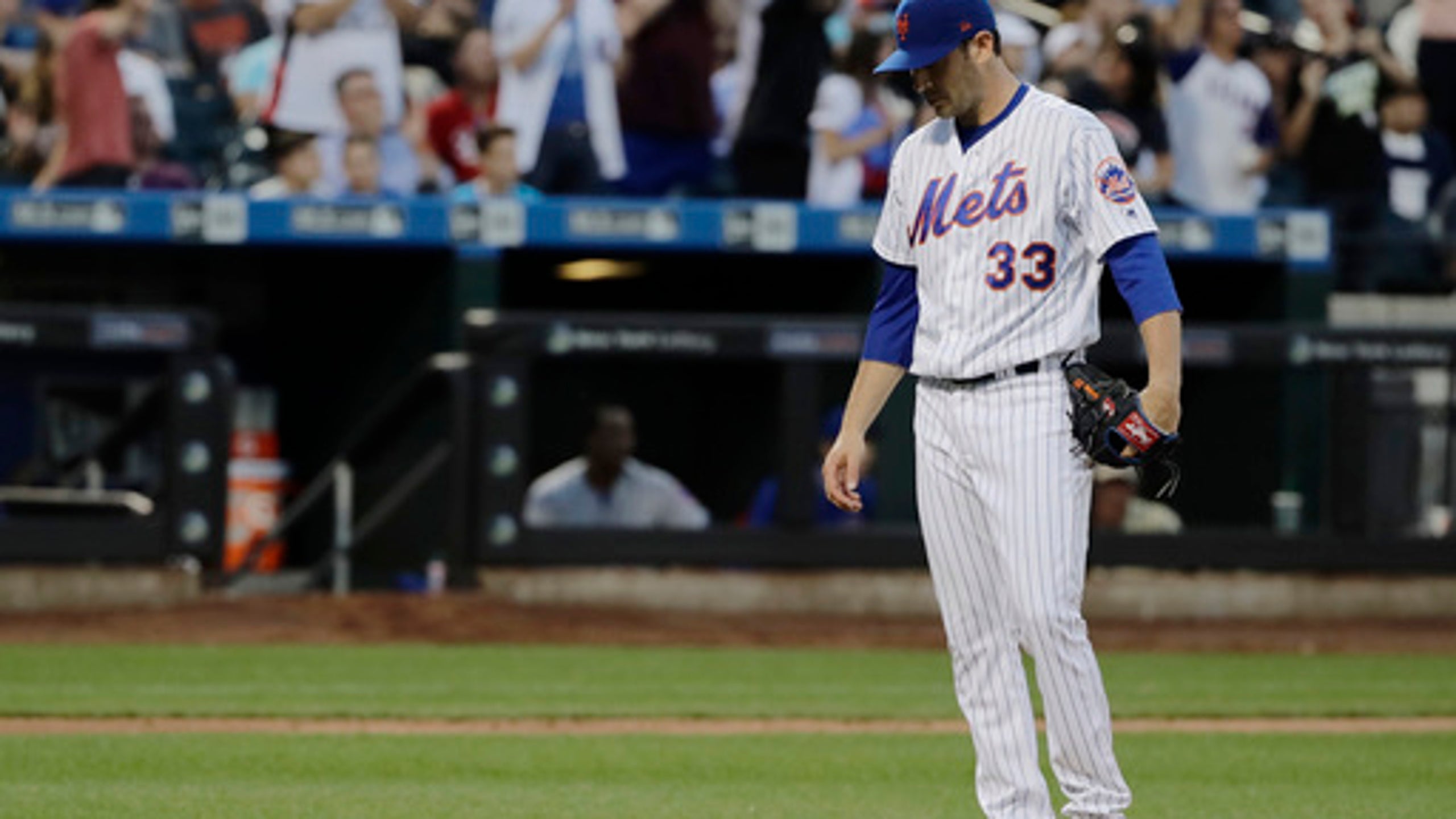 With Harvey, Lagares on DL, Collins wishes for bubble wrap
BY AP • June 16, 2017
NEW YORK (AP) Asked how he would deal with his players after the New York Mets' latest injuries, manager Terry Collins was quick with a quip.
''Bubble wrap,'' Collins said, laughing. ''Key. Very important.''
Pitcher Matt Harvey and outfielder Juan Lagares were put on the 10-day disabled list Friday by the Mets, who recalled infielder Matt Reynolds and outfielder Brandon Nimmo from Triple-A Las Vegas.
New York's DL already included ace Noah Syndergaard, closer Jeurys Familia, second baseman Neil Walker, shortstop Asdrubal Cabrera, third baseman David Wright and pitchers Josh Smoker and Tommy Milone.
''The spirit's still good,'' Collins said. ''Certainly it's a punch to the gut any time you look up and you lose good players. But the one thing, if you've been on this team for the last couple of years or three years, you're pretty used to key guys going down.''
Harvey left Wednesday night's start against the Chicago Cubs because of a stress injury to the scapula bone in his right shoulder. Lagares broke his left thumb trying to make a diving catch Thursday night against Washington.
New York made the moves Friday before facing Washington ace Max Scherzer. Expected to contend for a division title, New York started the night 9+ games back of the NL East-leading Nationals.
Yoenis Cespdes, who returned Saturday from a hamstring injury that had sidelined him since April 27, was moved up to second in the batting order for the first time since 2015.
''I came to the ballpark today and I thought: Who was the Most Valuable Player in the National League last year? Kris Bryant. He hit second. Who was the Most Valuable Player in the American League last year? Mike Trout. He hit second. So I thought it would be OK if he hit second,'' Collins said.
Reynolds was with the Mets earlier this season and hit .174 with one home run in 20 games. Nimmo was batting .223 with three homers and 16 RBIs in 38 games at Triple-A.
The 13th overall pick in the 2011 amateur draft, Nimmo played in 32 games for the Mets last season He has been slowed this year by injuries to a hamstring and a muscle and nerve below an index finger - the latter sustained when he hit a changeup off the end of a bat.
Nimmo said he was a ''nervous wreck'' when he made his big league debut last June 26. Being at big league spring training this year increased his comfort level.
''It's way different,'' he said. ''I feel more a part of the team, the camaraderie.''
---
---