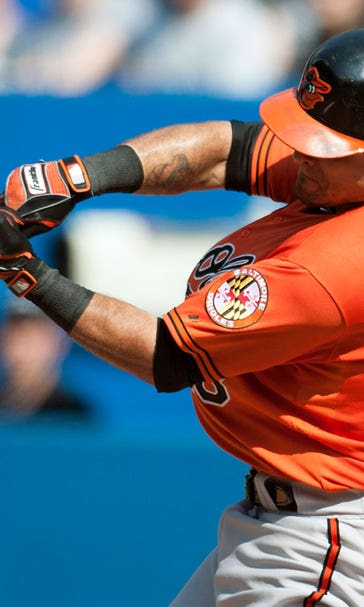 With Gerardo Parra reportedly aboard, Rockies could deal an outfielder
BY Chris Bahr • January 12, 2016
The Colorado Rockies reportedly have agreed to a three-year, $27.5 million deal with free-agent outfielder Gerardo Parra. There also is an option for a fourth season.
Parra, 28, hit .291/.328/.452 with 14 homers, 51 RBI and 14 stolen bases in 155 games for the Milwaukee Brewers and Baltimore Orioles last season. He struggled (.237/.268/.357) after being dealt to the Orioles in late July. Over his seven-season major-league career, he is a .277/.326/.404 hitter. Parra won Gold Gloves in 2011 and 2013 with the Arizona Diamondbacks.
The addition of Parra has reignited the speculation that the Rockies will trade one or more of their current starting outfielders, all of whom bat left-handed (as does Parra). That means right fielder Carlos Gonzalez, center fielder Charlie Blackmon and left fielder Corey Dickerson could be on the move.
#Rockies have 4 LH-hitting OFs on 40-man roster: CarGo, Blackmon, Dickerson, Tapia. (Paulson, too, in theory.) Trade must be coming.

— Jon Morosi (@jonmorosi) January 12, 2016
If #Rockies trade significant OF bat after signing Parra, they could further complicate markets for Cespedes, Upton, Fowler.

— Jon Morosi (@jonmorosi) January 12, 2016
---
---