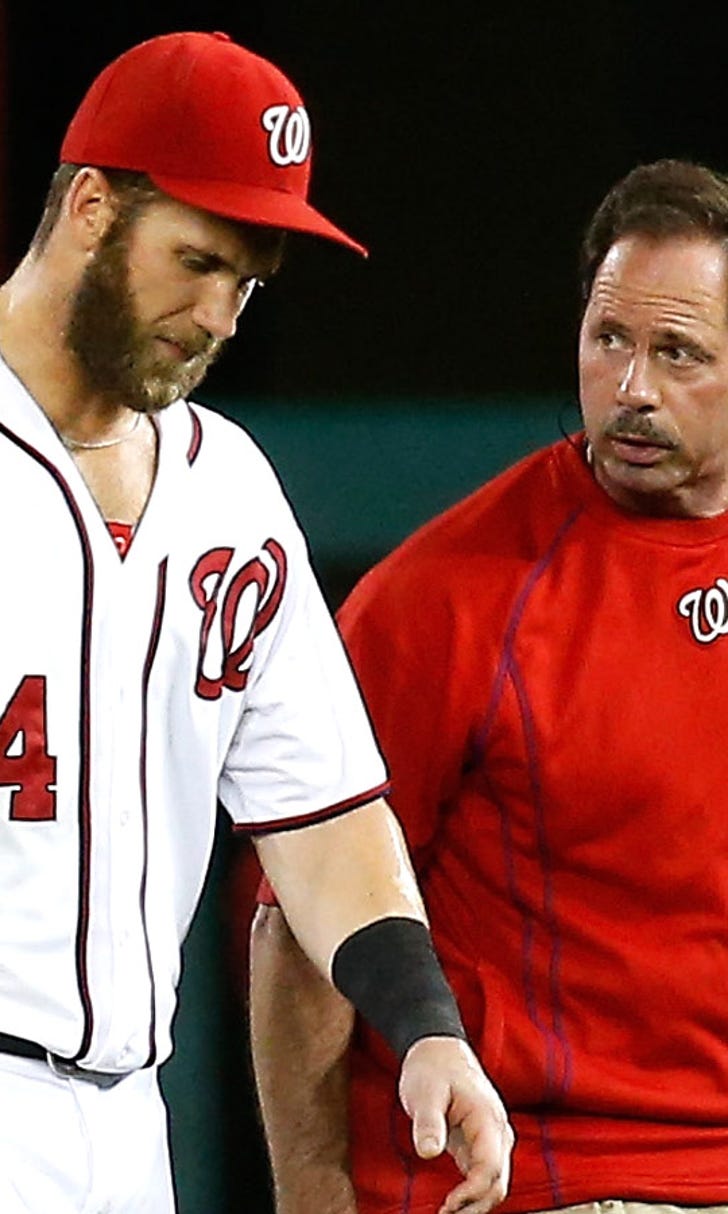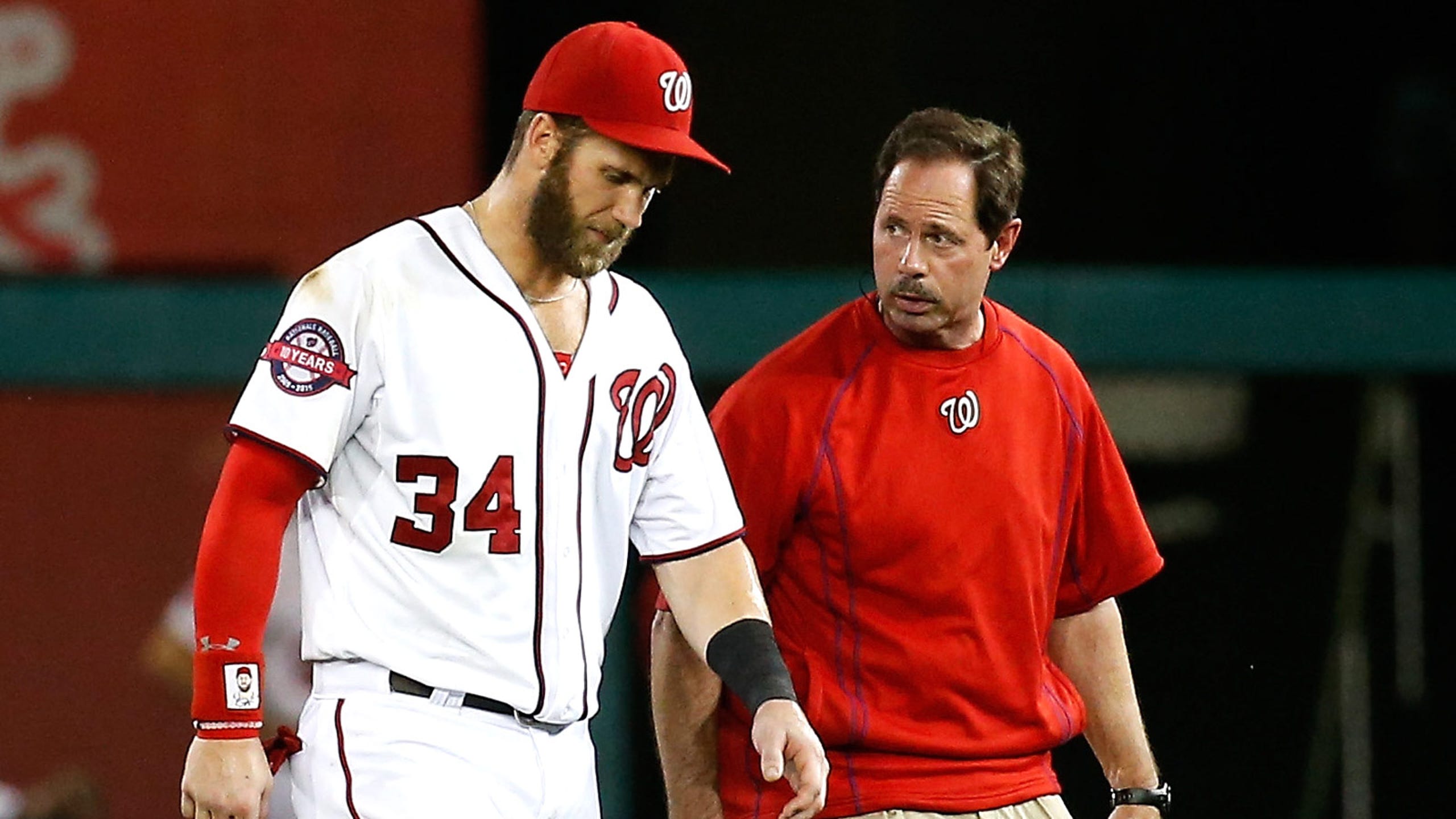 Williams calls upon Nationals to 'step up' amid Harper's hamstring injury
BY foxsports • June 19, 2015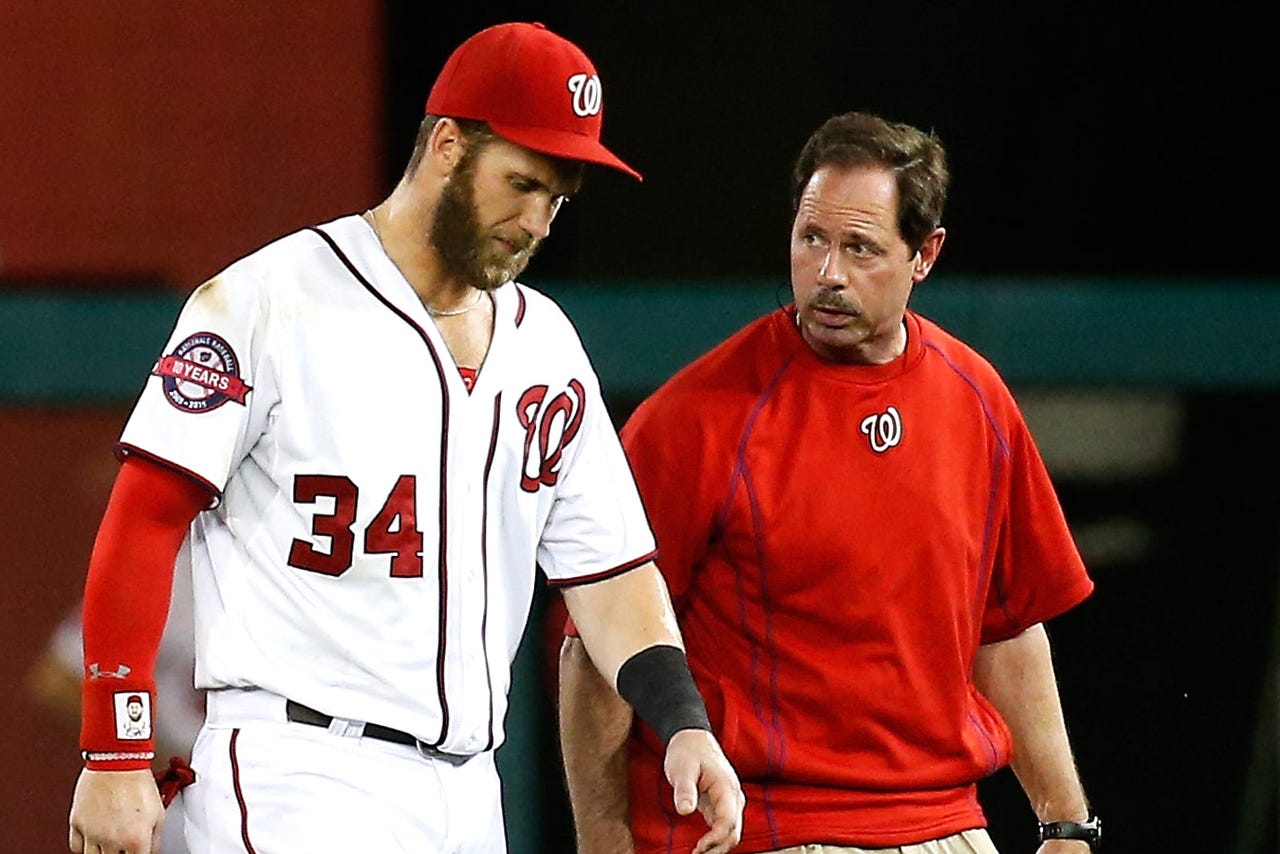 There's plenty of uncertainly facing the Washington Nationals now that their star player and hottest hitter for the entire season is sidelined with an injury he sustained Thursday.
With Jayson Werth and Jordan Zimmerman currently on the disabled list and Denard Span battling daily with injuries, the Nationals will now be without phenom outfielder Bryce Harper after he suffered a mild strain in his left hamstring while attempting to throw a ball home.
"It was really slippery out there with the rain, and my right knee gave out and then I put all my pressure on my left knee and got my hamstring, lower hamstring and the knee a little bit," Harper described. "But, I mean, it didn't feel very good. I was in pretty good pain. A little scared at the same time, because I could feel a little bit more on the lower half of it. But I'll see how I am tomorrow and go from there."
The 22 year-old-right fielder, who is hitting .344/.476/.720 on the season with 22 home runs and 53 RBI, said he has yet to undergo an MRI, and is going to test out the hamstring tomorrow to evaluate his recovery time.
"If it still feels pretty terrible tomorrow or the next day, then we'll take [an MRI]," Harper said. "But we're just gonna see how it feels tomorrow, see how it feels the next day and go from there."
With key offensive cogs already sidelined, manager Matt Williams is well aware of how big a blow Harper's injury is to the team, regardless of how many games he misses.
"It's time to step up. Everybody," Williams said. "We look forward to doing that tomorrow."
(h/t CSN Washington)
---
---