Major League Baseball
Major League Baseball
White Sox-Rangers Preview
Updated
Mar. 4, 2020 9:08 p.m. ET

Cole Hamels bounced back from his roughest start of 2016 by recording his best of the young season for the Texas Rangers.
After a stellar beginning to his tenure with the Chicago White Sox, Mat Latos has come back down to earth.
Looking to match the club record with a 12th consecutive winning decision, Hamels tries to help the Rangers take this three-game series from the visiting Chicago White Sox on Wednesday.
Texas' run of 14 straight wins with Hamels (4-0, 2.68 ERA) on the mound ended May 1 when he allowed four runs, seven hits and walked four in five innings of a 9-6 loss to the Los Angeles Angels. Five days later, the left-hander looked dominant while yielding one hit and striking out nine over seven innings of a 5-1 victory at Detroit. Hamels also helped snap the Rangers' three-game slide.
''This is why we have him. This is why he's part of this ballclub,'' manager Jeff Banister said. ''He's our ace. He's the guy that we look to be that stopper as a starter.''
Hamels is 11-0 with a 3.03 ERA in 16 starts since his last losing decision Aug. 7 at Seattle. Bobby Witt went a franchise-best 12-0 over 14 starts in 1990.
"He feels good now," Banister told MLB's official website. "Being able to hold it all together and feel good about his release point in his delivery was a huge key for him."
Hamels has faced the White Sox (23-11) twice but not since 2013.
Chicago is 6-0 in starts by Latos (5-0, 2.62), who allowed a first-inning homer to Nomar Mazara on April 24 when he lasted six innings of a 4-1 victory over Texas to improve to 3-0 with a 1.00 ERA in day games. That was one of two runs over 24 1/3 innings the right-hander gave up in his first four starts.
He's allowed four runs over five innings in each of his last two, with 18 hits total over that span. Thankfully for Latos, his teammates have scored 18 runs in those contests, but he's yet to complete more than 6 1/3 innings in any outing.
"I really want to go more," he said. "Someday, sometime, I'll find the seventh inning."
While Latos hopes to increase his stamina, he'll try to help Chicago rebound after blowing a five-run, eighth-inning lead in Tuesday's 13-11 defeat.
One of three Rangers (19-15) with three hits, Ryan Rua clubbed a go-ahead three-run homer to highlight a seven-run eighth inning. Ian Desmond and Bryan Holaday each had three RBIs as Texas recorded its first victory in five tries against the White Sox this season.
''Incredible,'' Banister said. ''We've talked about the sheer will and heart and resilience. These guys believe.''
Rua had four RBIs - two more than his total through his first 14 contests.
Desmond is 12 for 29 with two homers and nine RBIs in his last seven home games, and 8 for 18 with two home runs and five RBIs against the White Sox this season. He went 2 for 3 off Latos last month.
Chicago's Todd Frazier is 5 for 9 with nine RBIs in the series, and has driven in 12 runs over the last four. He is a .250 hitter against Hamels.
---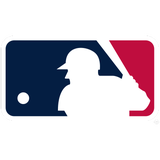 Get more from Major League Baseball
Follow your favorites to get information about games, news and more
---