Major League Baseball
Major League Baseball
White Sox 9, Dodgers 2
Published
May. 21, 2011 11:20 p.m. ET

Mark Buehrle is certainly a big fan of interleague play.
The White Sox left-hander threw seven strong innings to become the career victories leader in interleague games, Paul Konerko drove in three runs and Chicago beat the Los Angeles Dodgers 9-2 on Saturday.
Buehrle (4-3) allowed seven hits and two runs to win for the third time in four starts, giving him his 24th interleague victory - breaking his tie with Jamie Moyer atop the career list. He struck out one, and didn't walk anyone for the second time in three starts.
''I go out there and try to show them that the American League is better,'' Buehrle said. ''Every year, it's nice to see American League teams winning. Obviously, we feel like it's a better league, and we just go out there and try to show it.''
Buehrle is 10-0 with a 1.79 ERA in his last 13 interleague starts.
''I felt like I made some good pitches,'' Buehrle said. ''They were putting the ball in play and hit some balls pretty hard. That's what I've always said: This game is so much luck. ... Fortunately, they played some defense behind me today.''
Alex Rios and Brent Lillibridge homered in Chicago's 16-hit attack, the fifth time this season the White Sox have had at least that many. They broke it open with a six-run fourth against former teammate Jon Garland (1-4) as Rios hit a two-run homer, and Alexei Ramirez and Konerko later added two-run singles.
''We went out and were pretty aggressive today,'' Konerko said. ''That's a good sign and it worked out. Some days, that can backfire on you.''
Konerko's hit chased Garland, who allowed 11 hits and seven runs in 3 2-3 innings. It was the most runs Garland allowed in a start since May 29, 2009, and the most hits he's allowed since July 6, 2007.
''Regardless of where that happens, it's tough to take,'' Garland said. ''I never really felt like I gave us a chance to stay in the game.''
Konerko and A.J. Pierzynski each had three hits for the White Sox. Lillibridge, a late addition to the lineup after right fielder Carlos Quentin was scratched with a bruised left knee, had two hits, including a two-run homer in the seventh.
''Lilli can make a lot of things happen,'' White Sox manager Ozzie Guillen said. ''This kid brings a lot of great stuff to the ballclub. We have to keep playing him the way we've been playing him. He's a spark.''
The White Sox have won 10 out of their last 14 after falling a season-worst 11 games below .500 on May 6. The Dodgers have lost six of eight.
''We went out and were pretty aggressive today,'' Konerko said. ''That's a good sign and it worked out. Some days, that can backfire on you.''
The Dodgers tied it at 1 in the third, getting infield single from Jamey Carroll and a bunt single from Juan Castro, the latter a result of White Sox second baseman Gordon Beckham's failure to cover first. Carroll scored on Matt Kemp's groundout.
Jerry Sands hit his first big league homer, a line shot to left field off Buehrle in the sixth for the Dodgers.
''It feels good,'' Sands said. ''I got it off my back a little bit. Obviously I hit a good amount in the minor leagues, but then I came up here and scuffled for my first 30 games. But it feels good to get one, just wish it could have come in a win.''
Garland, a member of the rotation for Chicago's World Series-winning team in 2005, was appearing at U.S. Cellular Field for the first time as a visiting player. Garland, who played for the White Sox from 2000-07, last pitched in a game at his former home park on Sept. 26, 2007. Garland and Buehrle broke in as rookies together for the White Sox in 2000.
''I was trying to think about it the first couple of innings, just sitting there realizing that it wasn't a big deal looking out there,'' Buehrle said about pitching against his longtime teammate. ''It's been three years or four years since he's been here. ... It's been so long since we've played together, it just felt like a normal game.''
It wasn't a ''normal game'' for Garland, who fell to 0-3 with a 5.02 ERA over his last five starts.
''(Garland) wasn't as sharp today,'' Dodgers manager Don Mattingly said. ''Didn't seem to be using his breaking balls much. Probably got some balls where he didn't want to get them. He just wasn't as sharp today as he's been.''
Slumping White Sox slugger Adam Dunn struck out four times, the fifth time this season he has fanned at least three times in a game. Dunn, who drew a walk during Chicago's fourth-inning rally, saw his batting average fall to .190 on the season.
''That's the worst I've seen him since we've had him, but he's going to go back and play first base tomorrow,'' Guillen said. ''He will get his at-bats. We'll see what happens. ... I don't worry about him.''
Notes: Mattingly said he thinks SS Rafael Furcal, out with a broken left thumb, is ''close.'' Furcal rejoined the team this weekend in Chicago and the club may to activate him in time for Sunday's series finale in Chicago. Furcal has appeared in just seven games this season. He's been playing on a rehab assignment for Triple-A Albuquerque. ... Juan Uribe, who has been filling in for Furcal, strained his left hip flexor in Friday's win in Chicago. He left the Dodgers' clubhouse before Saturday's game for an MRI, which revealed a mild strain. The Dodgers will decide on Sunday whether to place Uribe on the disabled list. ... Mattingly is hopeful Casey Blake (left elbow infection) will be able to begin a rehab assignment at Albuquerque by Monday and, if all goes well, he could be activated when the Dodgers being their next homestand on May 27.
---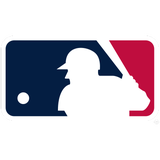 Get more from Major League Baseball
Follow your favorites to get information about games, news and more
---