Major League Baseball
Major League Baseball
White Sox 5, Angels 2
Published
Jul. 8, 2010 7:13 a.m. ET

Freddy Garcia has already matched the expectations of his manager.
Before the season, Ozzie Guillen said if Garcia reached double digits in wins, the Chicago White Sox would take the AL Central.
Garcia pitched six solid innings for his ninth victory, Paul Konerko hit a two-run double and the White Sox beat the Los Angeles Angels 5-2 on a wet Wednesday night for their fourth straight victory.
The White Sox jumped ahead of the Minnesota Twins for second place in the AL Central and trail the Detroit Tigers by one game.
``He's been pitching so good for us I can't even say anything more about Freddy,'' Guillen said. ``Like I said earlier, if Freddy won nine or 10 games we would be in first place, well we're almost there.''
The start of the game was delayed because of rain for two hours, 20 minutes.
Paul Konerko hit a two-run double and Chicago won despite making five errors. The Angels lost their third in a row.
Before the game, White Sox pitcher Jake Peavy was put on the 15-day disabled list because of a detached muscle in the back of his right shoulder, an injury that will almost certainly end his season. He was hurt early in Tuesday night's win over the Angels.
Garcia (9-3), the most consistent pitcher in the White Sox rotation, allowed one unearned run and five hits. He has won six straight decisions against the Angels and is 15-3 over them lifetime.
Not bad for someone that entered the season as the fifth starter in the rotation.
``Freddy keeps on throwing those gems for us,'' outfielder Juan Pierre said. ``I know from the other end and facing a guy like that he just frustrates you. It's a comfortable 0 for 3, 0 for 4 because you can't believe it. The guy knows how to pitch, he knows what he is doing.''
Matt Thornton relieved with runners on first and second and one out in the eighth and retired Hideki Matsui on a flyball and Mike Napoli on a soft liner.
``We had some opportunities that could have changed of the things that went on later in the game. We had a little trouble with guys in scoring position. Some of our guys are squeezing the bat a little hard. The guys are playing hard, we're just not getting that one hit to fall in, especially early in the game,'' Angels manager Mike Scioscia said.
Bobby Jenks pitched a perfect ninth for his 19th save in 20 opportunities.
Brent Lillibridge had a two-run single as the White Sox won for the 17th time in 21 games. The Angels have lost five of six.
Joe Saunders (6-9), who came into the game with a 3-0 record and a 1.53 ERA in four outings against the White Sox at U.S. Cellular Field, allowed five runs on 10 hits.
``Joe did try to get a little too fine realizing we were only scoring two runs, it just went in a negative direction,'' Scioscia said. ``He used a lot early to squash some rallies. As the game went later those guys made some adjustments and got some big hits in the sixth inning.''
Konerko doubled in the third after singles by Alexei Ramirez and Alex Rios.
The Angels took advantage of a two-out throwing error by third baseman Dayan Viciedo in the fifth for a run.
Chicago added three runs in the sixth. Viciedo hit an RBI double with two outs and Lillibridge followed with a single that made it 5-1.
The White Sox made two errors on the same play in the eighth, giving the Angels a run. With runners on first and second and one out, third baseman Omar Vizquel misplayed Torii Hunter's bouncer. Ramirez at short picked the ball up and made an errant throw to second, allowing Erick Aybar to score from second.
``I think the pitching staff overcome those errors. That's how you win games, you don't lay there and worry about errors, they picked each other up. When that happens that shows what kind of ballclub you have right now,'' Guillen said.
NOTES: For the second straight game, White Sox RF Carlos Quentin was out of the lineup with a sore left knee. He is day-to-day. ... The Angels and White Sox were delayed by rain for one hour, 41 minutes on Tuesday.
---
---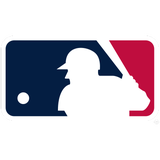 Get more from Major League Baseball
Follow your favorites to get information about games, news and more
---