Major League Baseball
Major League Baseball
White Sox 3, Blue Jays 1
Published
May. 27, 2011 4:24 a.m. ET

Down to his last strike in the ninth inning, with the tiebreaking run just 90 feet from home, Juan Pierre went into Wiffle ball mode.
Pierre's infield single drove in the go-ahead run and the Chicago White Sox beat the Toronto Blue Jays 3-1 on Thursday night.
Pierre went 2 for 4 with two RBIs and extended his hitting streak to 11 games.
''Tonight it just felt good to drive in some runs.'' Pierre said. ''I've been leaving them out there a lot the last week, so it's good to drive in some runs.''
The White Sox, who had won just two of their previous 12 games in Toronto, posted their 13th victory in the last 19 overall.
Jesse Crain (2-1) pitched one-third of an inning for the win and Sergio Santos finished the ninth for his eighth save in nine opportunities.
Former Blue Jays outfielder Alex Rios reached on a throwing error by third baseman John McDonald to begin the ninth, moving to second when the high toss sailed into the seats.
After A.J. Pierzynski struck out, Rios went to third on reliever Marc Rzepczynski's wild pitch. Omar Vizquel struck out but Gordon Beckham was hit by a pitch and stole second.
After swinging and missing at two sliders, Pierre made sure just to get a ball in play, grounding one behind first base. Rios scored when neither Juan Rivera nor Rzepczynski could get to the bag ahead of the speedy Pierre. Rivera's errant throw bounced away, allowing Beckham to score a second run.
''I swung through a couple and I think my butt was all the way in our dugout,'' Pierre said. ''I was just thinking 'OK, his ball is moving like a Wiffle ball.' I thought about me and my brother in the backyard (where) you've just got to put it in play like you're playing 'Strikeout.' I ended up putting it in play and it turned out big for us.''
Blue Jays manager John Farrell said Pierre's hustle made it a tough play.
''That's what speed can do,'' Farrell said. ''Speed can put pressure on the defense.''
Rzepczynski (2-1) allowed two runs, none earned, in one inning.
Yunel Escobar homered, his fifth, for the Blue Jays, who have lost three straight and six of nine.
Blue Jays right-hander Brandon Morrow didn't allow a hit through the first four innings, setting down 11 straight at one stretch.
Chicago broke through in the fifth, using three singles to score the game's first run. Hits by Pierzynski and Vizquel put runners at first and second for Pierre, whose two-out single through the right side scored Pierzynski from second.
Toronto tied it in the sixth when Escobar hit a leadoff homer to center off White Sox right-hander Phil Humber.
''That (pitch) was kind of sitting there for him,'' Humber said. ''I was trying to get ahead there, kind of lay one in there. He put a good swing on it and it got out of here.''
Humber worked a career-high 7 2-3 innings, allowing one run and six hits. He walked one and struck out three.
Morrow allowed one run and four hits in seven innings, walked two and struck out five.
Alexei Ramirez doubled to open the eighth against reliever Jason Frasor, and advanced to third on Carlos Quentin's grounder in front of the plate. After Paul Konerko grounded to third, Rzepczynski came on to face Adam Dunn, who struck out on three pitches.
Dunn went 0 for 4 with four strikeouts, dropping his average to .186. He is 0 for 33 against lefties this season.
Guillen said he would drop Dunn to seventh in the order on Friday and bump Pierzynksi up to the fifth spot.
''It's not a punishment,'' Guillen said. ''Right now he's kind of frustrated, you can see him start to worry about it. After every at-bat, he's very down. But I've got to continue to play him. I hope batting him seventh gives him a break and allows him to relax a little bit. When he swings the bat better, we'll move him back where he's supposed to be.''
Toronto chased Humber when Corey Patterson hit a two-out single in the eighth. Crain came on and walked Jose Bautista intentionally after Patterson stole second on a 2-1 pitch that missed outside. Rivera ended the inning by grounding to short.
NOTES: Blue Jays LHP Jesse Carlson (shoulder) had surgery to repair a torn rotator cuff Thursday and will miss the rest of the season. Carlson has not pitched for Toronto this year. ... Toronto RHP Jesse Litsch (shoulder) is scheduled to see doctors in Florida on Friday after feeling soreness while throwing on flat ground. Litsch went on the 15-day DL May 20. ... Chicago IF Mark Teahen (strained oblique muscle) ran the bases and took part in batting practice before the game, but will need a minor league rehab assignment before being activated, Guillen said. ... The Blue Jays will go with closer by committee for the time being, Farrell said, with Frank Francisco, Jon Rauch and Octavio Dotel all sharing the role. Francisco has two losses and a blown save in his past three appearances.
---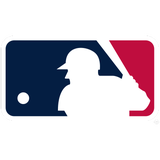 Get more from Major League Baseball
Follow your favorites to get information about games, news and more
---