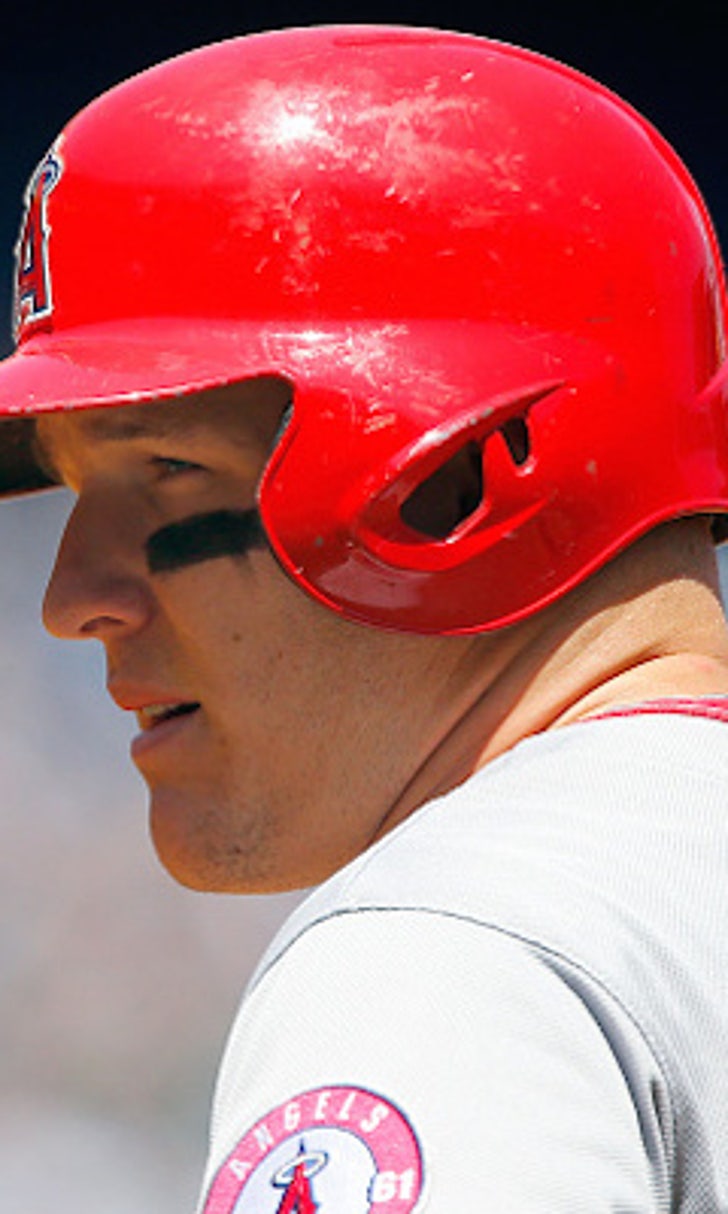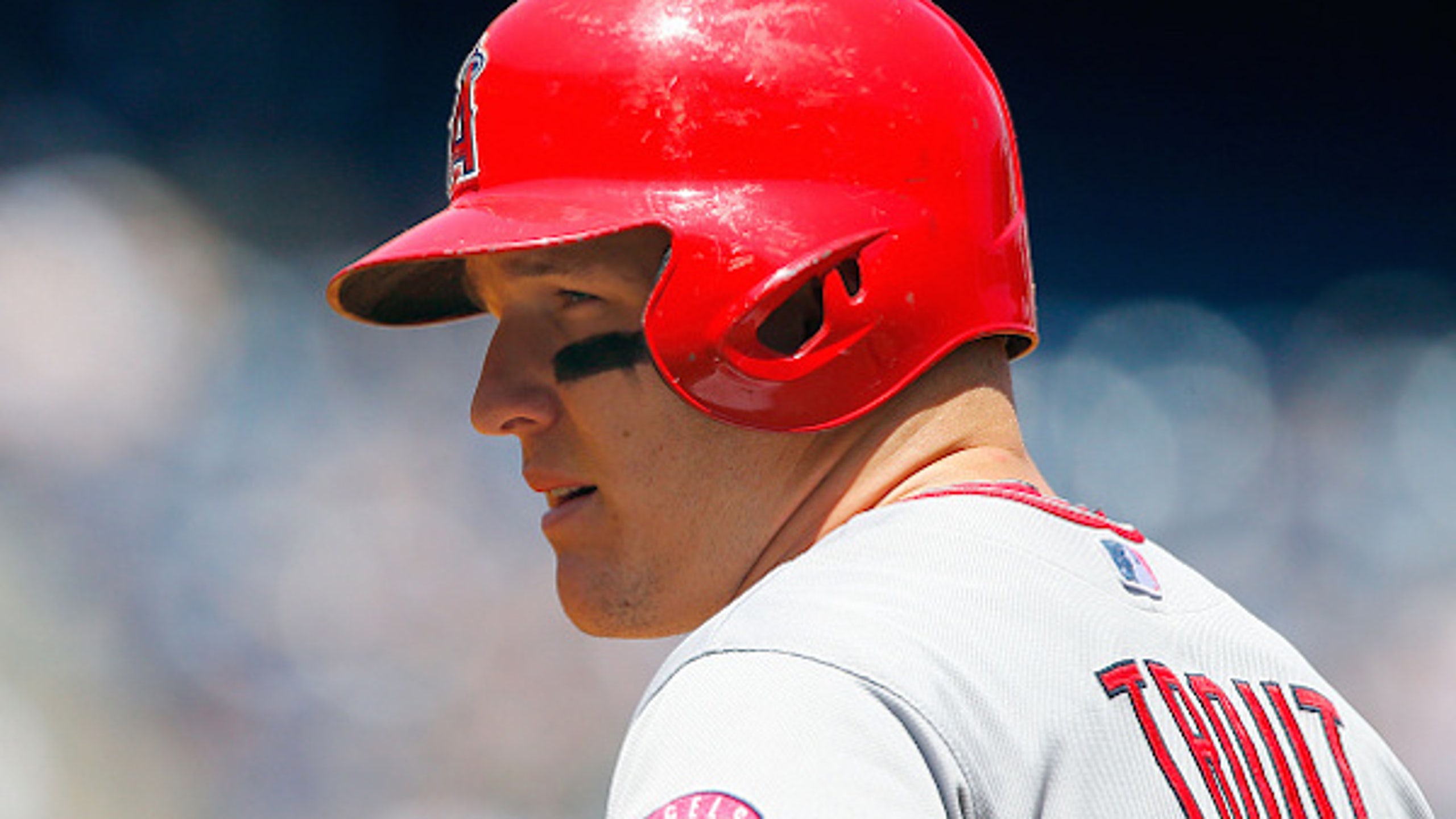 Which players make up MLB's All-25-and-Under Team?
BY foxsports • June 19, 2015
By Brian Wright
The infusion of young talent in Major League Baseball has made an impact on rebuilding clubs and contenders.  From Kris Bryant's debut in Chicago to Joey Gallo's emergence with the Rangers to Byron Buxton in Minnesota, a new generation of stars is on the diamond as we speak. Here's a look at the best of those at or less than a quarter-century of life experience.
C: Salvador Perez, Kansas City Royals
Perez was forced to grow up early, thrust in the pressure cooker that is postseason play.
He came up big in the American League Wild Card game, getting the game-winning hit in the 12th inning against Oakland to complete a fantastic comeback for Kansas City. In the World Series, Perez was responsible for Madison Bumgarner's only run allowed in his five Fall Classic appearances when he hit a home run in Game 1.
As far as regular season plaudits go, Perez is in line for his third straight All-Star selection and possibly a third consecutive gold glove honor.
1B: Anthony Rizzo, Chicago Cubs
Arguably, the most promising crop of young players resides on the North Side of Chicago. Rizzo is just one reason why the loyal Cubs fans are excited about what the future holds.
He's oldest member of our team (he'll turn 26 in August), but there's no doubt that he's still improving. And that's a scary thought for opposing pitchers. Rizzo has gradually increased his home run totals – from 23 in 2013 to 32 last year. He's on pace this season to have his biggest RBI output.
2B: Jose Altuve, Houston Astros
A tough call between him and the Giants' Joe Panik. Altuve may have the lower batting average, on-base percentage and slugging percentage, but he edges out the San Francisco youngster with his AL-leading 17 stolen bases to go along with 28 runs driven in.
Altuve is also quite consistent with the glove, with just one error on his ledger, having created 41 double plays and holding a defensive WAR of 0.9 (third best among second basemen) as the Astros continue to rise.
SS: Wilmer Flores, New York Mets
His defensive lapses have made it clear that he shouldn't be New York's shortstop. However, his production at the plate provide ample evidence that he is a valuable part of the lineup.
Flores' 10 errors are countered by his 10 homers – tied for the most at his position. He could certainly improve his walk-to-strikeout ratio, but Wilmer has provided pop to a Mets team that doesn't have much of it.
3B: Nolan Arenado, Colorado Rockies
Quite the left side of the infield with him and Troy Tulowitzki – as both have been honored for their fielding and respected for their hitting. It's too bad the rest of the Rockies aren't nearly as talented.
Even with a slump in late May, Arenado's stats are still better than most. A recent stretch of three home runs over seven games last week have bumped his total to 16. He's also ranked fourth in the NL in RBI and is the two-time defending gold glove recipient.
LF: Bryce Harper, Washington Nationals
It's very easy to forget that Harper is still at the ripe age of 22. That's because when you begin your big league career at 18 years old with a heap of attention, the fourth season somehow makes him a veteran.
The better term now would be superstar – and an indelible one at that. As the rest of the Nationals lineup continues to struggle, Harper has emerged in tremendous fashion (hamstring injuries notwithstanding). His 22 homers are just behind the league lead. But his .726 slugging percentage and his .478 on-base percentage rank on top.
CF: Mike Trout, Los Angles Angels
Like Harper, this one is not a hard choice. Trout has been an MVP candidate in each of his first three seasons and is on pace to put up offensive numbers that link him with the likes of Mantle and Williams.
At 116 homers and 110 stolen bases, he's the youngest player in MLB history to accumulate 100 in each category. Lest we forget a .305 batting average and 347 RBI. A gold glove award should also be coming his way very soon.
If he isn't yet the face of baseball, he soon will be.
RF: Joc Pederson, Los Angeles Dodgers
Yes, Yasiel Puig has reclaimed this position in the Dodgers' lineup. But there needs to be room for L.A.'s newest star. The prudence for Andrew Friedman to hold on to Pederson and jettison the popular Matt Kemp is turning out to be a genius decision.
Pederson, at just 23, has 17 home runs to date – including a streak of five consecutive games with a long ball. And now as he establishes himself as the center fielder, he's even making sensational plays with the leather.
SP: Madison Bumgarner, Giants
It's amazing to think last year's October hero still not old enough to disqualify him from this list. After all, he's already participated in three World Series – and has a 4-0 record with a 0.25 ERA.
Gerrit Cole may have the better upside and the better numbers this year among starters in the National League – much less the 25-and-under crowd. But it's Bumgarner's rapid rise into the rarefied air of postseason legends that puts him in this spot.
RP: Jeurys Familia, New York Mets
The current Mets closer wasn't supposed to be in that role when the 2015 began. Jenrry Mejia had a strong hold on the job until a foolish 80-game suspension for violating MLB's drug regulations left that spot wide open.
Not only has Familia embraced it, he's thrived on it. He's converted 19 of his 21 save opportunities with an ERA of 1.39 and a WHIP of 0.93.
Closer: Trevor Rosenthal, St. Louis Cardinals
Those ERAs of Cole and Familia pale in comparison to the near-invisible number of Rosenthal (0.59). The Redbirds have remained on track – with the best record in baseball – despite the seemingly-devastating losses of Adam Wainwright and Matt Adams.
When given the opportunity to close a game out, he rarely misses. Coming off a 45-save effort in 2014, he already has 21 this year and just one blown save.
More from The Sports Daily:
---
---