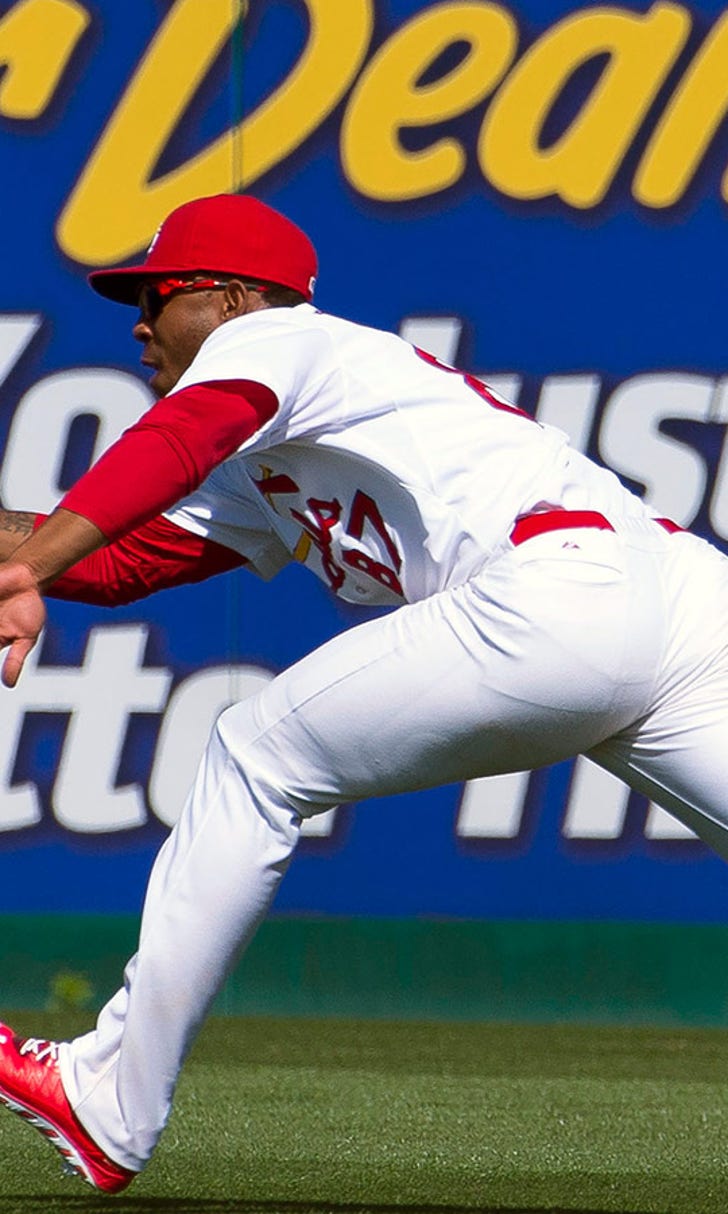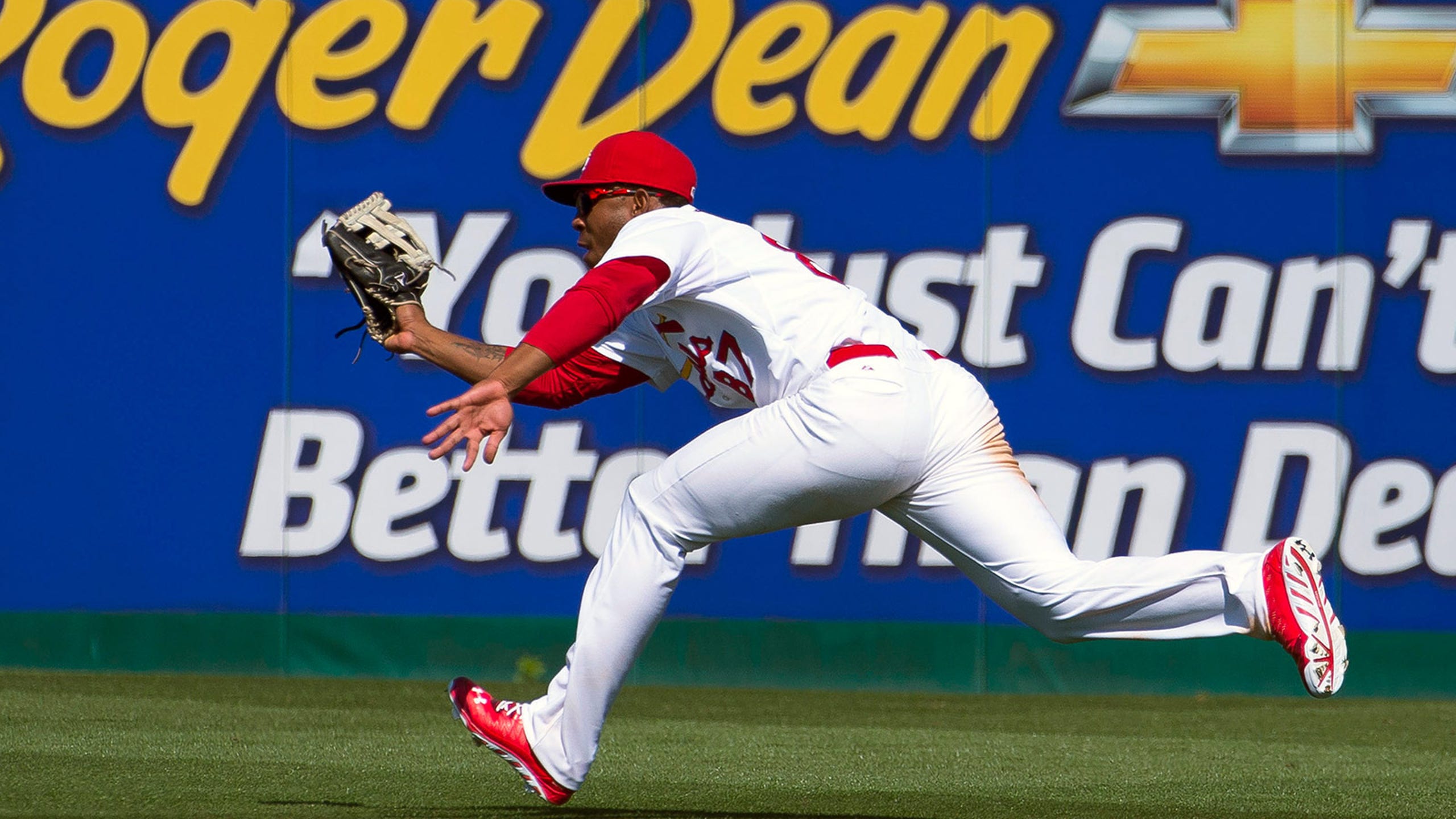 Where to look for the next big thing this spring
BY foxsports • February 27, 2014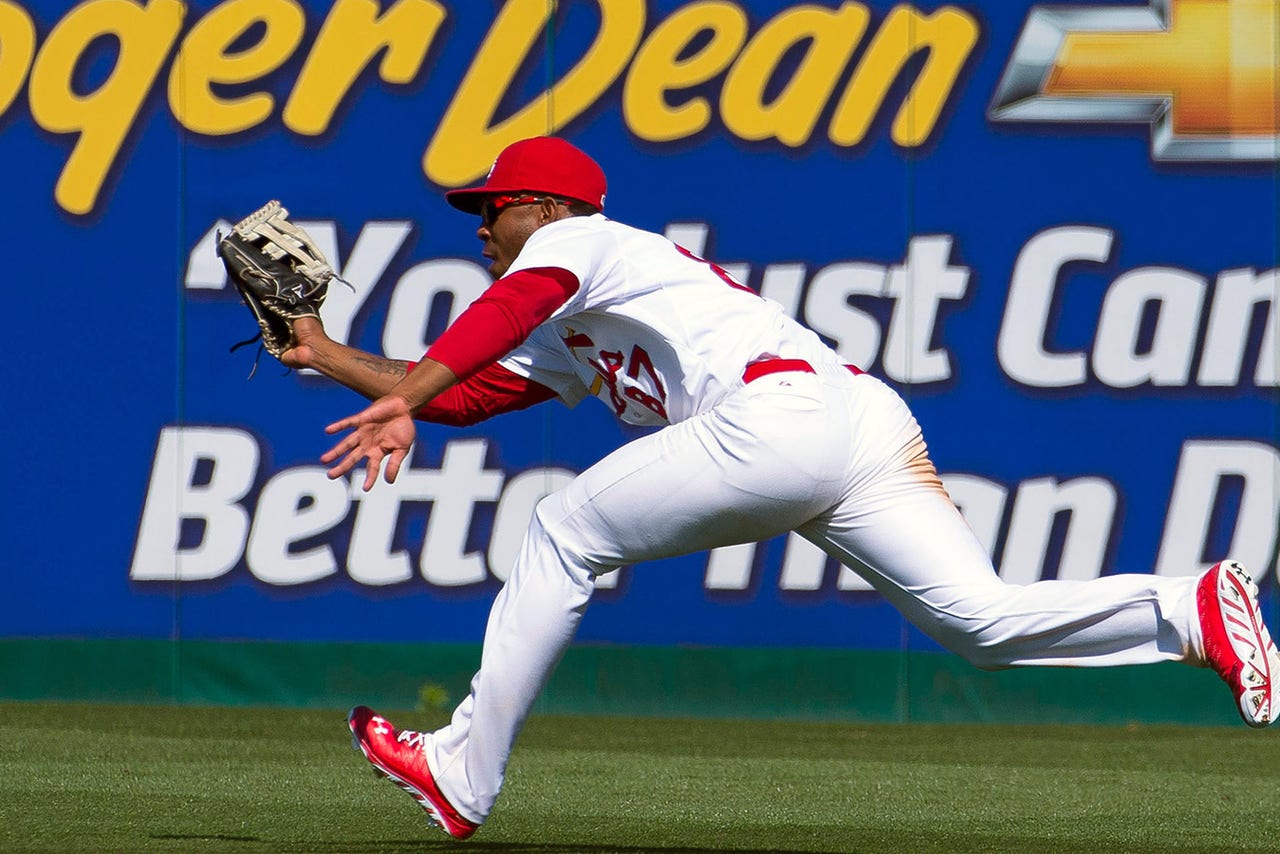 It is baseball's ultimate romantic notion, at the most winsome time of year: Here comes the star prospect, wowing scouts, winning over the skeptical media, changing an organization's plan in a matter of weeks.
Who will it be this year?
Spring training sensations aren't dropped onto minor-league fields at midnight by the baseball gods. At least, not anymore. We have too much information. We don't know which young players are going to dazzle us in a given spring, but, as it's happening, we can read their exhaustive biographies in the Baseball America Prospect Handbook.
But the fascination remains, intensified by debate among scouts and analysts as to whether the Grapefruit and Cactus league statistics are a mirage -- or, as with Yasiel Puig's .517 batting average last spring, a sign of coming success in games that count.
With that, here are four position players you should follow this spring -- no matter their current chances of making the Opening Day roster.
Francisco Lindor, SS, Indians
Lindor is likely to start at shortstop for the Indians in 2015. The question is whether he can force the issue this year despite playing only 21 games above Class A.
Lindor, 20, is widely regarded as one of the best shortstop prospects in the game. The Indians' current shortstop, Asdrubal Cabrera, is in the final year of his contract. Cabrera's best chance to stay with the Indians long-term could be as a third baseman, but erstwhile catcher Carlos Santana, under team control through 2017, is trying to claim that position this spring.
Indians general manager Chris Antonetti said Lindor will work exclusively at shortstop this spring, and the Indians have downplayed his chances to make the Opening Day roster. But if Lindor shows he's ready, the Indians may be in a position to trade Cabrera during spring training or at the July non-waiver deadline.
The Yankees and/or Red Sox could be in the market for a shortstop and/or third baseman this spring. Cabrera's availability to them hinges on Lindor's progress.
Oscar Taveras, RF/CF, Cardinals
At this time last year, it was widely assumed that Taveras would have an everyday job in the Cardinals' outfield by 2014. But then he suffered a high right ankle sprain that required season-ending surgery last August.
Cardinals general manager John Mozeliak said Taveras has been "cleared for all baseball activities" this spring. That's a great sign for the 21-year-old, but it's unclear how much playing time he'll get in the Cardinals' crowded outfield.
The majority of Taveras' minor-league experience is in center field, but manager Mike Matheny has three experienced major leaguers at the position: the newly acquired Peter Bourjos, Jon Jay and Shane Robinson. Taveras can play right field, too, but All-Star Allen Craig could start there if slugger Matt Adams establishes himself at first base.
Taveras' upside is greater than the other candidates to start for the Cardinals in center field. But because of his injury-shortened 2013 season and service-time considerations, he probably needs to clearly outperform one or two established outfielders in order to make the 25-man roster.
Gregory Polanco, RF, Pirates
The Pirates had a relatively quiet offseason. Once Polanco arrives in the major leagues, we'll realize why.
Pirates general manager Neal Huntington has been looking for a left-handed bat to complement Gaby Sanchez at first base. Polanco is an outfielder, but he may help the Pirates restore the left-right balance they lost when Justin Morneau departed as a free agent.
The Pirates have been patient with their prospects in recent years -- Starling Marte and Gerrit Cole are two examples -- but it will be difficult to keep the 22-year-old Polanco in the minors much longer. He followed up a good minor-league season with a strong showing in the Dominican Winter League, posting a .922 OPS in 44 games with Escogido.
"He will be treated like the other outfielders in competition and will play all over the outfield with the primary focus being (right field) and (center field)," Huntington said in an email. "Given the fact that he has approximately 250 at-bats above (Class A), we still feel we have work to do with him.
"Our recent track record of advancing position players, most notably (Andrew) McCutchen and (Neil) Walker, shows greater success with a longer exposure to Triple-A. We will keep an open mind, but the most likely scenario has him opening the season in Triple-A."
Joc Pederson, CF, Dodgers
A major storyline in Dodgers camp is they have four outfielders -- Carl Crawford, Andre Ethier, Yasiel Puig and Matt Kemp -- three spots.
Pederson, 21, could make it five outfielders for three spots.
Pederson's candidacy for the Opening Day roster is probably linked to Kemp's rehabilitation from ankle surgery. (The Dodgers should have a better gauge of Kemp's condition after he undergoes an MRI on Friday.) If Kemp misses the first couple weeks, Pederson will have a chance to break camp with the team because he is something that Crawford, Ethier and Puig are not: a pure center fielder.
Pederson posted an .878 OPS with a career-high 22 home runs at Double-A last year, and he can bring defensive value even if his bat isn't completely big-league ready. With all the money the Dodgers have spent, wouldn't it be something if their Opening Day center fielder is a kid making the major-league minimum?
It's possible. That's why spring training games matter.
---
---