Major League Baseball
Major League Baseball
When drama of sports, life intersect, it truly is just a game
Published
Oct. 27, 2014 2:52 a.m. ET

I love prospects, the excitement and mystery they generate, the potential for them to develop into superstars — or not.
Oscar Taveras was such a talent, the Cardinals' best position prospect since Albert Pujols. He had a gorgeous finish to his left-handed swing. He hit a big home run in the NLCS.
And on Sunday night, in the middle of Game 5 of the World Series, we learned that he was gone.
Taveras, 22, died in a car accident in his native Dominican Republic. His girlfriend, Edilia Arvelo, 18, also lost her life in the crash. What should have been a joyous night for the game — a night in which Giants left-hander Madison Bumgarner delivered a historic performance — turned indescribably sad.
I did not know Taveras well. But I loved his smile, admired his ability, looked forward to seeing him answer his critics, including some in his own clubhouse.
Standing next to the Royals' dugout as the field reporter for FOX, I was crushed.
The first reports about Taveras came from the D.R. via Twitter, unconfirmed. Fans on Twitter immediately wanted to know why we were not reporting it on the broadcast. Well, we were not about to report his death on national television without confirming it first.
FOX's Jon Paul Morosi and I worked to get official word from the Cardinals and/or Major League Baseball. Our production team worked to prepare a graphic honoring Taveras. The last thing we were going to do was rush, particularly when so much was still uncertain.
Remember, we also had a game to cover.
I had prepared a report on Royals' right-hander James Shields changing the glove position in his windup, an adjustment that would help improve his performance on Sunday night. We decided to go with it in the second inning, while I was still trying to confirm the news on Taveras.
Now, my job is to be ready whenever our producer, Pete Macheska, and play-by-play announcer, Joe Buck, call on me. But I was so upset about Taveras, so distracted by my efforts to find out what happened, that I didn't deliver the report as cleanly as I wanted.
I just felt sick inside.
Once Taveras' agent, Brian Mejia, confirmed the player's death to MLB.com and Cardinals GM John Mozeliak expressed his condolences to his family, we knew it was time.
Macheska told me that we would come back from commercial in the top of the fourth inning with me reporting the news. That was unusual — in my nine seasons with FOX, I have brought us back from break only two or three times. I prepared what I would say in my head. It wasn't that difficult, really. I just gave the facts. Even under the most trying circumstances, that is my job.
After I spoke, we began the top of the fourth with silence. I don't know whose idea that was, but it was just the right touch. Buck, Harold Reynolds and Tom Verducci then spoke briefly and poignantly, and we returned to the game.
I was still upset. And thinking about my own son, who is one year older than Taveras and had flown to San Francisco from his home in Los Angeles to attend the World Series for the first time, I nearly broke down.
Meanwhile, the game continued.
Erin Andrews texted me from her position near the Giants' dugout that outfielder Juan Perez was crying. With help from our researchers, we determined that Perez had been teammates with Taveras in the Dominican winter league in 2012 and '13. Perez would enter the game in the sixth inning as a pinch runner and hit a two-run double in the eighth to increase the Giants' lead to 4-0. How he did it, I'll never know.
As the innings passed, I got back into my routine, keeping score, monitoring the activity in the Royals' dugout, preparing for our postgame interviews. Bumgarner, of course, wound up pitching the first shutout in the World Series since Josh Beckett for the Marlins in the 2003 clincher. And it was my privilege to interview him afterward.
The interview was not just on television; the Giants broadcast it throughout the park on their public-address system. The scene was so cool, the crowd so loud, I could not complete my first question. Bumgarner waved his cap, thanked the crowd. I finished the question. Bumgarner started answering. Then he acknowledged the roaring crowd again, saying, "Thank you guys, that's awesome."
It was electric, a moment I will remember forever. But the night was so bittersweet, if that's even the right word. Bumgarner's catcher, Buster Posey, told reporters that he learned of Taveras' death in the fourth inning and thought immediately, "This game is not important."
I thought the same. I'm crying as I write this. I can't believe Oscar Taveras is gone.
---
---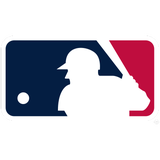 Get more from Major League Baseball
Follow your favorites to get information about games, news and more
---