Major League Baseball
Major League Baseball
Wellemeyer goes 7 strong to get Cards a win
Published
May. 7, 2009 11:44 p.m. ET

Considering the St. Louis Cardinals entered the season without a full-time closer, the ninth inning has been in very secure hands.

Ryan Franklin had a 1-2-3 finish for the second straight game in Thursday's 5-2 victory over the Pittsburgh Pirates. He's 9 for 9 after taking over when rookie Jason Motte struggled at the start of the year, and hasn't allowed a run in 13 1-3 innings.

"I'd say that's the hardest job in baseball," manager Tony La Russa said. "You've just got to keep him fresh, because when he's fresh he's got it all working."

Todd Wellemeyer threw seven innings of four-hit ball and Jason LaRue hit a go-ahead homer in the fifth for the Cardinals, who won two straight against the Pirates after opening a four-game homestand with two losses against the Philadelphia Phillies. Leadoff batter Skip Schumaker had three hits and scored twice.

"For us to bounce back the way we did, I think it shows a lot about the character of this team," LaRue said. "There's no quit."

The 36-year-old Franklin had 17 saves in 25 chances last year, stepping in when Jason Isringhausen was twice demoted from the closer role.

"I've been playing a long time, so I've had some good stretches where I could hit the mitt when I wanted to," Franklin said. "This is just one of them."

St. Louis batted around in a four-run fifth that started with LaRue's first homer of the season. Ross Ohlendorf (3-3) hit Albert Pujols and Ryan Ludwick in consecutive at-bats, the latter with the bases loaded. Chris Duncan had a sacrifice fly and Khalil Greene singled in a run.

Ohlendorf felt he slowed down too much in the fifth.

"My fastball command wasn't as good as it was the rest of the game," Ohlendorf said. "I had a chance to help us end a losing streak and didn't come through like I needed to."

La Russa wasn't pleased that the Cardinals were hit seven times in the two games, although neither Pujols nor Ludwick thought Ohlendorf was throwing at them.

"He didn't know where he was throwing it," Pujols said. "I don't think he wanted to hit me with Ludwick coming up."

Ohlendorf, who had won his previous three starts, hit only two batters in his first five starts over 31 innings. He departed after six innings trailing 5-1, although he singled up the middle in the third for his first major league hit after an 0-for-18 start.

Robinzon Diaz hit his first career homer and Nate McLouth had an RBI single for the Pirates, who have lost nine of 10 while getting shut out three times and scoring two runs twice. Manager John Russell played a lot of reserves and fielded a lineup that entered with seven homers, four fewer than Pujols.

"We changed things up a little, but we still didn't score any runs," Russell said. "It was one of those games where we couldn't get much going."

Wellemeyer (3-2) worked through early wildness that left him with more balls than strikes in the third inning and controlled the Pirates' 3-4-5 hitters, who were 0 for 9. Pittsburgh collected a season-high 17 hits against the Cardinals and Wellemeyer in a 7-4 victory on April 8.

Wellemeyer allowed two runs in seven innings, with three of his four strikeouts coming against No. 8 hitter Brian Bixler.


Notes


Pittsburgh's Adam LaRoche is 4 for 23 against Wellemeyer and got a day off. ... The Pirates have lost five in a row on the road. ... Pirates pitchers have allowed a homer in 10 of the last 11 games, with opponents totaling 14 in that span. ... Schumaker is a career .352 hitter (31 for 88) against the Pirates. ... St. Louis' Shane Robinson, whose contract was purchased from Triple-A Memphis when Rick Ankiel went on the 15-day disabled list, grounded out to end the eighth in his first career at-bat.
---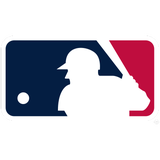 Get more from Major League Baseball
Follow your favorites to get information about games, news and more
---