Major League Baseball
Major League Baseball
Washington thinks Lee will stay a Ranger
Published
Dec. 11, 2010 12:00 a.m. ET

Texas Rangers manager Ron Washington has a gut feeling about Cliff Lee.
''That he'll be here,'' he said Saturday.
The Rangers and New York Yankees are waiting for a decision on which offer the 32-year-old left-hander will accept. They are the two known bidders for the $100 million-plus pitcher, although there may be others.
''I think everything that needs to be done has been done. ... We just have to wait,'' Washington said.
The Yankees offered Lee a seven-year contract Thursday after making an opening proposal of six years for $137.5 million to $140 million. Rangers owner Chuck Greenberg went to Arkansas on Thursday to personally present Lee with multiple offers.
''They had a good visit, and now we're waiting for some type of decision,'' Washington said Saturday at a luncheon where he was inducted into the Texas Black Sports Hall of Fame.
Washington hasn't had any conversations with Lee and doesn't think any are needed. He knows the outcome is crucial for both the Rangers and Yankees.
''It would be huge simply because you'd have a No. 1 starter,'' Washington said. ''Since we had him for 2 1/2 months, we know what he brings. We'd like to see that over the long haul of a full season. Once again it comes down to waiting on Cliff Lee and his family, and they have to decide what they want to do. It's tough to speculate because you don't know. I told you what my gut said.''
The decision might not come until Monday or later in the week.
''I can wait until they decide what they want to do,'' Washington said. ''When a decision comes, it's going to be yea or nay. There's nothing more you can do about it. I have no idea when he's going to make a decision. I don't think he needs to make one until opening day of spring training.''
---
---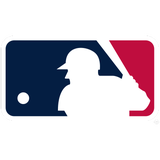 Get more from Major League Baseball
Follow your favorites to get information about games, news and more
---