Major League Baseball
Major League Baseball
Want justice? Bonds should do time
Published
Apr. 13, 2011 1:00 a.m. ET

The notion that the trial of Barry Bonds was a waste of time — three years and five months from indictment to conviction — can be laid to rest.
So can the argument that Bonds merely belongs to a generation of juicers.
Bonds now finds himself in a very elite subset. That would be steroid users who cheated, not only their sport and its fans, but managed to obstruct a federal investigation as well. The last such case that comes to mind is Marion Jones. She denied cheating for years, just like Bonds. She obstructed justice. And she did six months.
The all-time home run king should do some time, too. Actually, the more I consider it, the more I think the title itself should be stricken, or at least qualified. Bonds has 762 home runs, seven more than Hank Aaron, who faced down legions of haters without so much as a batting glove. If ever there were a case for an asterisk, Mr. Commissioner, this is it.
This is still the most sacred record in American sports. And as old-fashioned as it sounds, people have a right to know if it is counterfeit, and obtained illicitly.
The jury of eight women and four men seems to have reached a kind of contradictory verdict. It convicted Bonds of obstruction for lying to federal grand jury, but it could not reach a decision on three counts of perjury. That's the jury system. But that's not to say it was a waste of time. Or a miscarriage of justice.
If the prosecution had been such a meritless, profligate squandering of resources, as Bonds' defenders would have you believe, the jury would have returned with four counts of "not guilty" four days ago. This was not an easily made decision — though it might have been if Bonds' longtime personal trainer and steroid injector, Greg Anderson, had testified.
I'll confess to having real admiration for Anderson, however misguided or on the take he may be. I once covered a trial in which a man with 19 dead bodies on his résumé was given a pass and relocated to Arizona (where he enlisted his own son in the crystal meth business) in return for his testimony against John Gotti. Now that was an unforgivable waste of federal resources.
It's a wonder prosecutors still have gangsters to prosecute, as Gotti's erstwhile captain, Sammy Gravano, started a trend in law enforcement. By the turn of the century, the bad guys were even outnumbered by the even worse guys, the rats. On Tuesday, the boss of the Bonanno crime family — guilty, so far, of a mere eight murders — took the stand in federal court in Brooklyn.
"You never talk in a club," said Joe Massino, 68. "You never talk in a car. You never talk on a cellphone. You never talk in your house."
Of course. Real tough guys only talk to the feds.
Meanwhile, Greg Anderson just did another 18 days for not testifying against his boss. All told, he's done well over a year. Really, who would have thought that a musclehead who came to court in an ill-fitting suit was the last standup man in America? Or that the government actually could get an honest conviction without granting a felon forgiveness and relocation?
Now imagine if Anderson did testify. After hearing of Bonds' steady regimen of injectables, how long would it have taken the jury to convict? If the verdict had been more resounding, or less ambiguous, would you still be arguing selective prosecution?
Bonds wasn't singled out any more than Roger Clemens, also under indictment for lying about steroids. Each wanted to make history, and each wound up a victim of his own hubris.
The lies they told and the examples they set were worthy of an official rebuke. You don't get better as you get older, at least not in baseball.
"You hear people say that everybody did it," Derek Jeter noted a couple of years ago. "Everybody wasn't doing it."
Jeter hit .270 last season. He was 36.
When Bonds was 36, he hit 73 home runs.
Sure, people forget. Forgiveness is great, too. But do you really want your kids thinking that was a legit 73?
---
---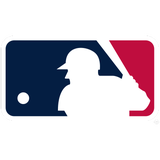 Get more from Major League Baseball
Follow your favorites to get information about games, news and more
---