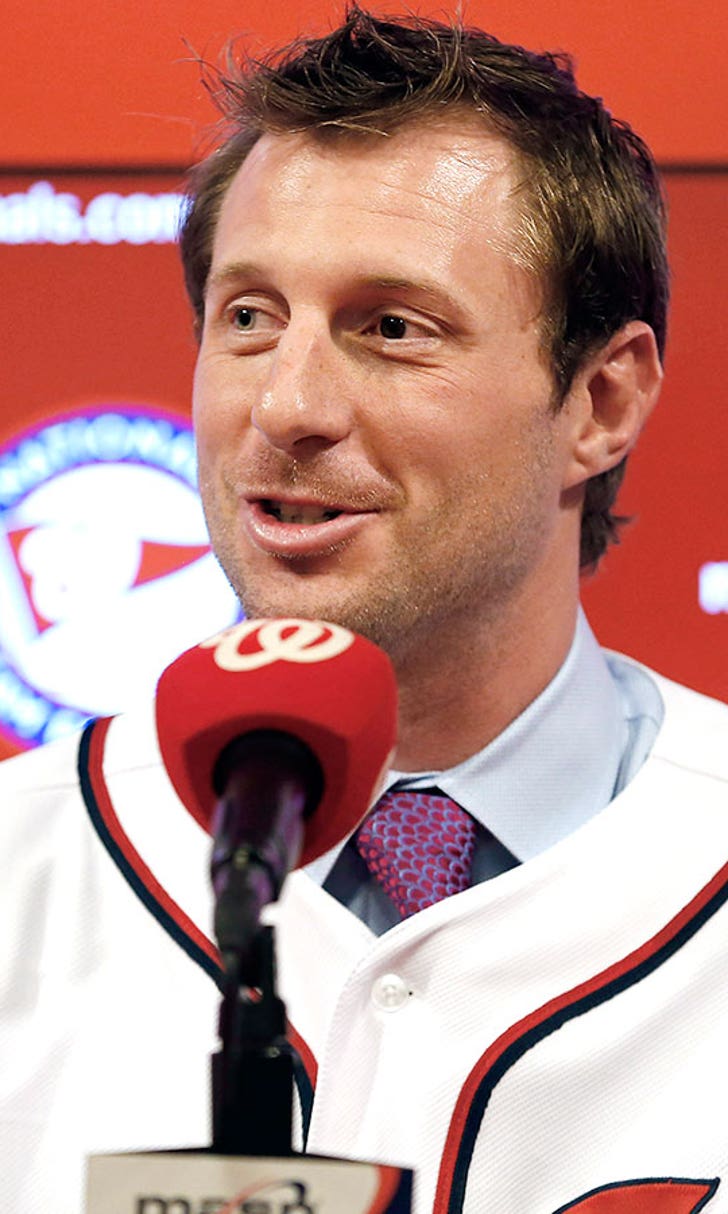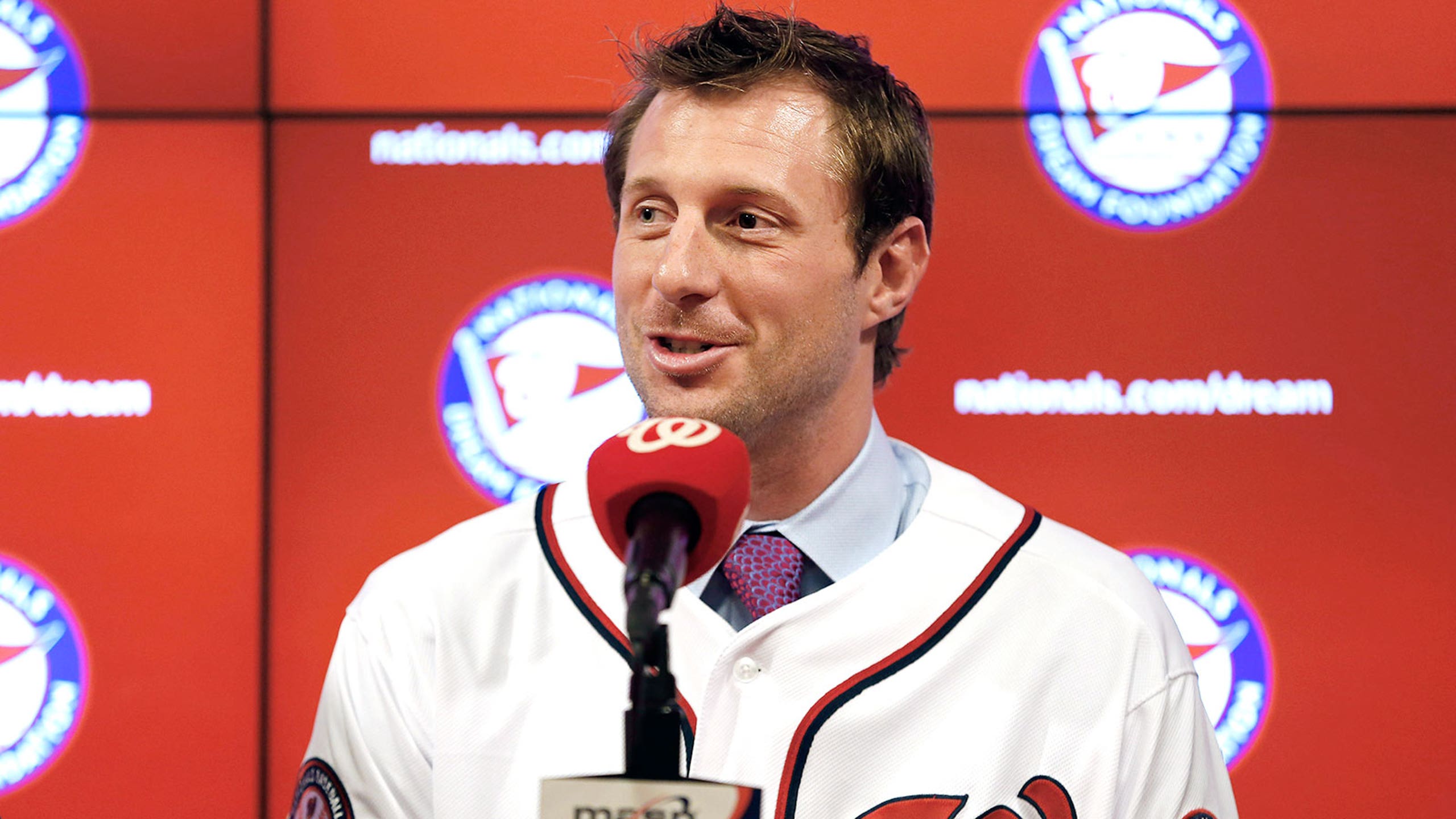 Walk away from $144 million? No sweat, Scherzer had it covered
BY Ken Rosenthal • February 28, 2015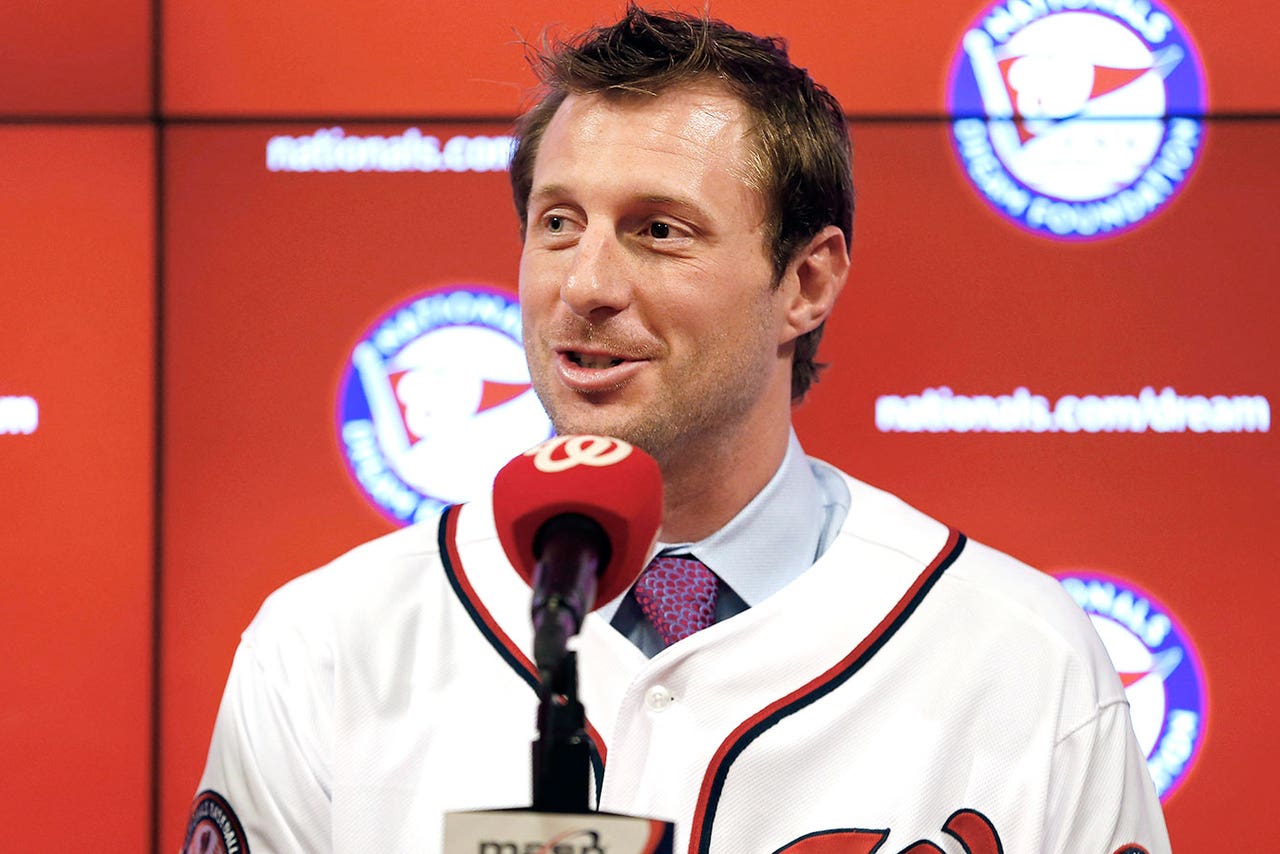 Before getting traded to the Rays last July, left-hander Drew Smyly marveled at how Tigers teammate Max Scherzer remained unflappable after turning down the club's $144 million offer, how he acted as if he already had won.
Scherzer, 30, based his confidence upon an insurance policy that he had purchased to cover any potential lost earnings if he was injured before reaching free agency. And on Saturday, in an interview with FOX Sports, he revealed the details of that policy for the first time.
The policy, Scherzer said, would have provided him with $40 million tax-free if he suffered any type of injury that prevented him from receiving an offer below the Tigers' original $144 million proposal.
Scherzer was covered if he injured his shoulder. He was covered if he required Tommy John surgery on his elbow. He was covered for every possible injury under a policy that he said cost him $750,000.
"I was going to have enough money for the rest of my life regardless of what was going to happen," said Scherzer, who went on to sign a seven-year, $210 million free-agent contract with the Nationals.
"Once you took the injury-risk factor out of it, and you can just go play baseball and not have to worry about anything . . . I was set. When you combine that with the fact that I've already made some money in my career, you're talking $50-plus million in the bank, I think I'm going to be fine."
Scherzer had career earnings of $29.55 million before joining the Nationals, including a $15.525 million salary in his final season with the Tigers.
"In a way, I had already won. I was already set," Scherzer said. "I didn't have to worry about trying to pitch for a contract — 'I have to pitch well this year, I have to stay healthy to get this deal.' I had taken all the risk out of it.
"I thought, 'The way I'm pitching right now, the way I'm continuing to get better, I'm going to bet on myself. I believe I'm going to get better as a pitcher. I'm not afraid of failure at this point.' "
Scherzer said that while his free agency unfolded more slowly than he anticipated, he never became impatient with the process. In the end, he signed with the Nationals on Jan. 21, a date that was not atypical for a high-profile Scott Boras client.
"I was going to take as long as I needed," Scherzer said. "That was my one time in my life that I would have a chance — I've worked so hard the past seven years to have this opportunity. I was going to get this right.
"If that meant going deep into March, I was willing to do that. But it all worked out. I was never afraid of the process. I realized I was going to be pitching for a team in 2015. That was just the way it was going to be."
Scherzer's deal included a $50 million signing bonus and deferrals that will pay him $105 million from 2022 to '28 — $15 million per year — after the contract expires.
The deferrals lowered the present-day value of the contract to $191.4 million, according to the players' union. But Scherzer will avoid paying state taxes on the signing bonus and deferrals; a signing bonus only is taxable in the state in which the player resides, and non-residents do not pay income tax in Washington, D.C. A move to Florida, a state with no income tax, will net Scherzer additional savings.
"I was aware of what everything was," said Scherzer, one of the game's most analytical players. "At the end of the day, this was the biggest offer from one of the best teams, with an ability to win now and in the future.
"Yeah, I took the biggest offer, but it wasn't just because it was the biggest offer. It was because this team and this organization was also a great fit for me as well. It was going to be tough for another team to beat this type of offer.
"Don't get me wrong. I know finance. I know deferral money. I get all that. But this was the best offer. If another team wanted to make a better offer without a deferment, we never received it. This was the best offer."
His thoughts on deferring so much money?
"I'm fine with it," Scherzer said. "For $15 million a year, I think I'm OK."
---
---