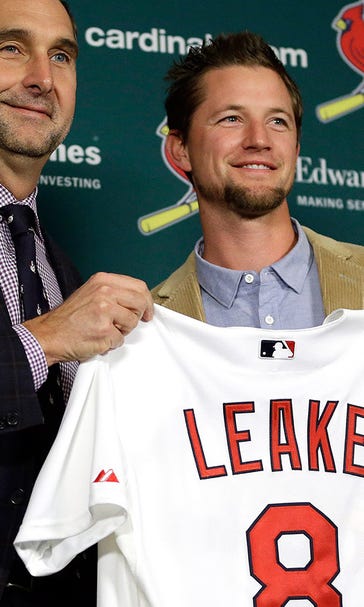 Wainwright praises Cardinals' signing of Leake
December 24, 2015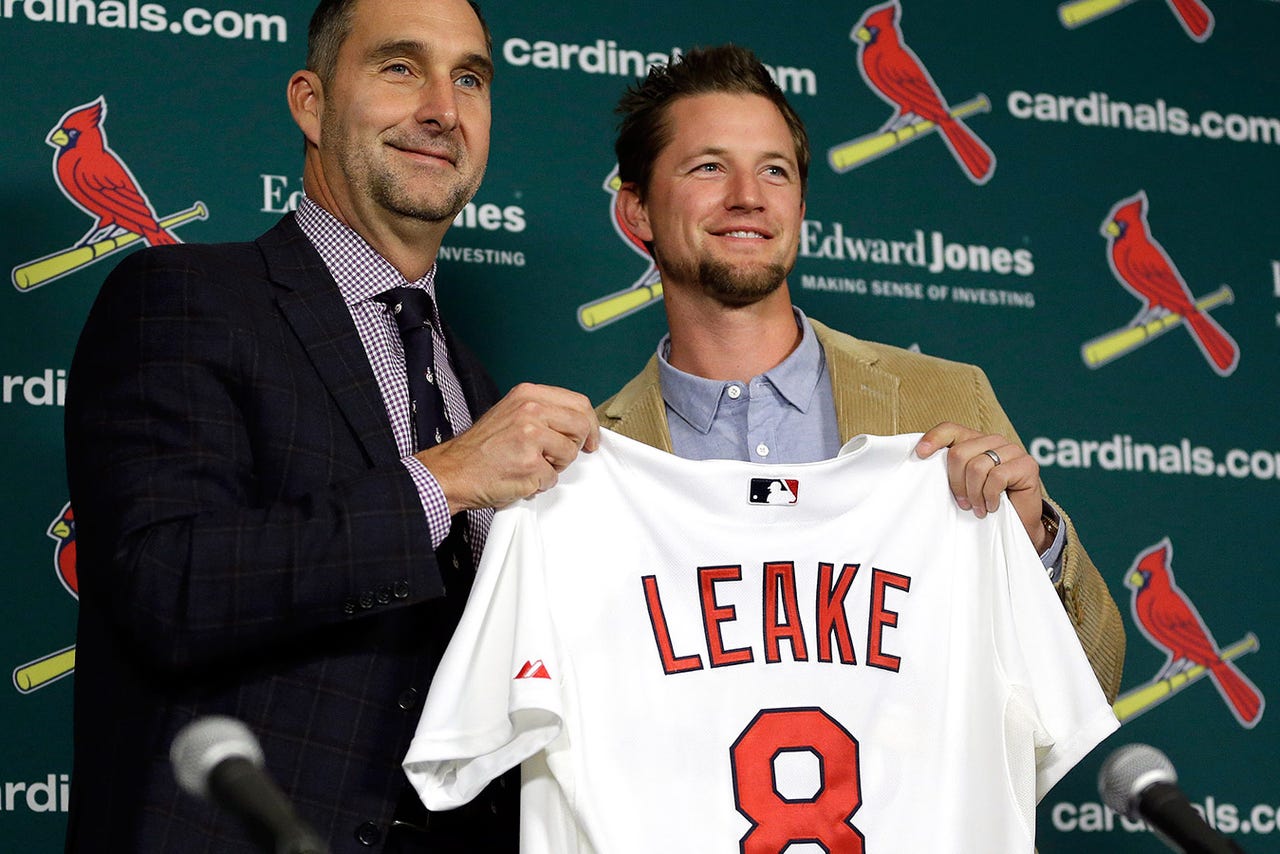 The St. Louis Cardinals began the offseason with a need to add depth to the starting pitching rotation with Lance Lynn out for the season after Tommy John surgery and John Lackey departing via free agency. 
With team ace Adam Wainwright set to return after missing most the 2015 season with an Achilles tear, the Cardinals went out and signed free agent Mike Leake to a five-year, $80 million deal to fill out the rotation. Wainwright is excited about the deal to bring Leake to St. Louis. 
"I think this is one of those patented, under-the-radar, great signings. He doesn't come with the $200 million price tag," Wainwright told the Bernie Show on 101 Sports in St. Louis, "He fields his position outstandingly. He's a great athlete, great hitter. He's gotten multiple hits off me. But what he does pitching wise that is so great is, he takes the ball every fifth day. He goes deep into games, and he keeps the ball on the ground."
At just 28-years-old, Leake faced a tough 2015 season after being traded from the Cincinnati Reds to the San Francisco Giants, he struggled with the midseason transition going 2-5 with his new club with a 4.07 ERA. Wainwright believes with a strong fanbase in St. Louis backing Leake, he will be able to succeed with the Cardinals. 
"If he can do it what he did at Great American Ball Park having to pitch there 15, 16 times a year -- I'm really looking forward to seeing what he can do at Busch Stadium," Wainwright said. "He's been tough on us and he's getting better. His stuff has gotten better. He's throwing a hard, hard cutter now to go along with his good sinker."
Something that was most appealing to the Cardinals was the durability of Leake. In the last three seasons, he's averaged 199 innings, pitching mostly for the Reds during the span. 
"He's solid, he's a proven winner, he's a proven innings eater and he's a proven great athlete. and so when you take all of those intangibles and put them in a system like we have, with a team that is focused on winning, and in a good situation, I really think Mike Leake is going to take off," Wainwright said. "He's just starting to scratch the surface of what he can do. And I think you're going to see him be even better as a St. Louis Cardinal."
---
---