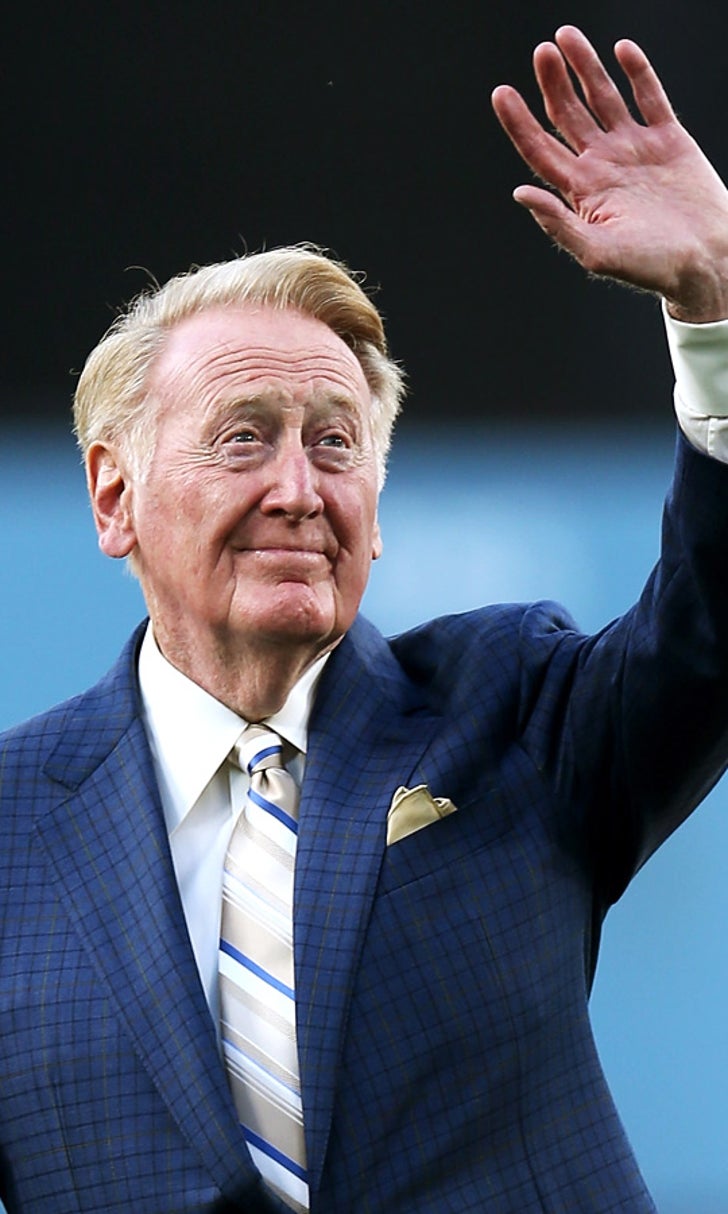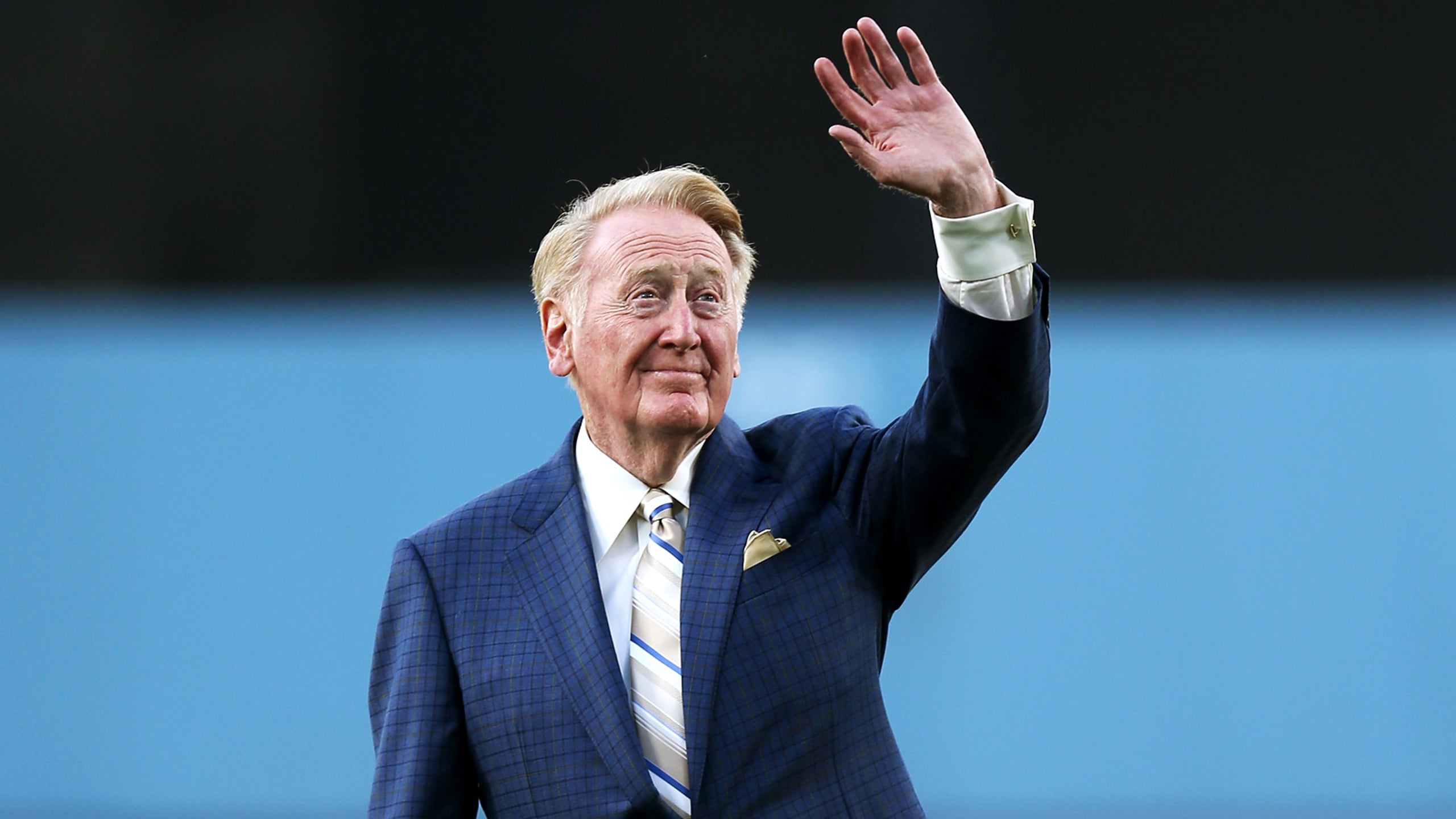 Vin Scully wants to end career with Dodgers vs. Giants series in SF
BY foxsports • January 30, 2016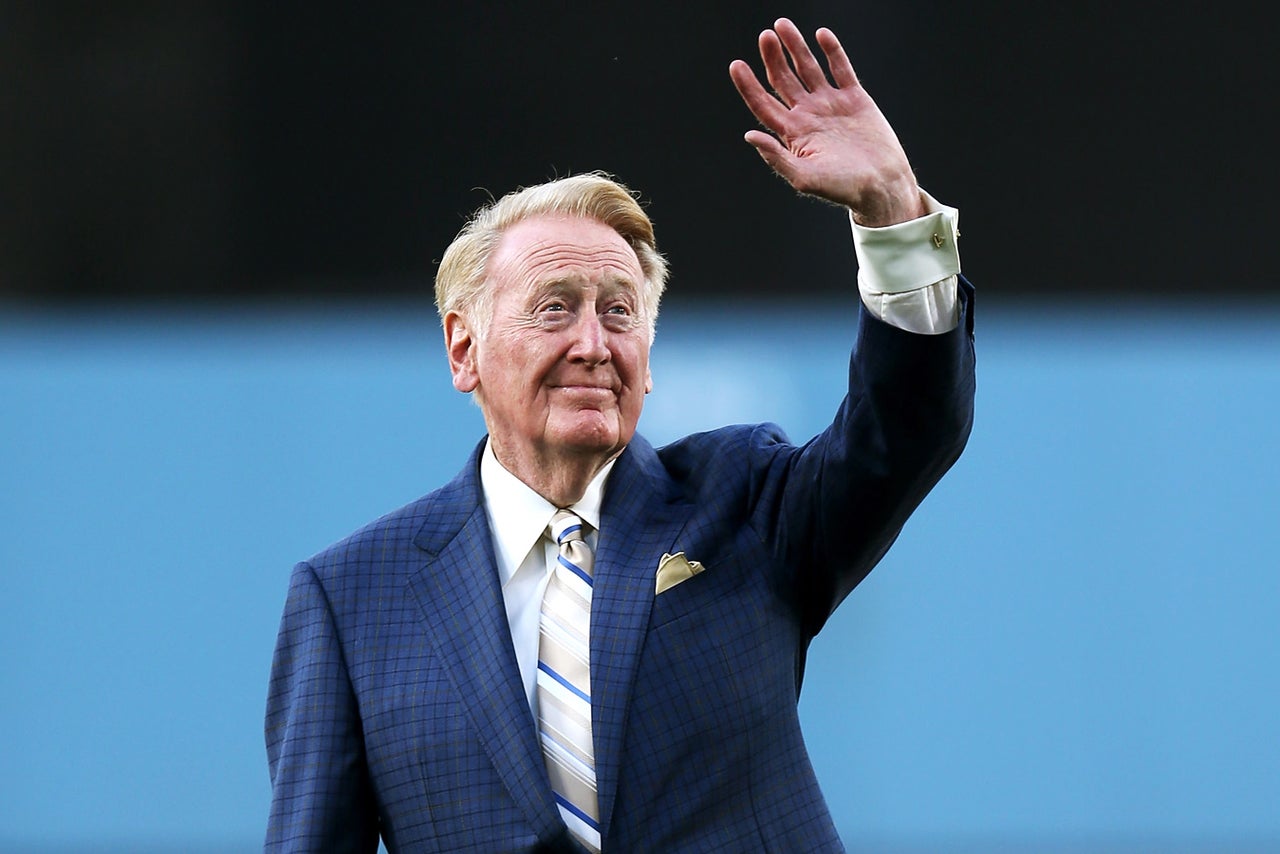 A day after word broke that a street would be named after him in the vicinity of Dodger Stadium, legendary broadcaster Vin Scully took part in the Los Angeles Dodgers' Fan Fest on Saturday.
While there, Scully spoke for a few minutes with the media about the street-naming, and said he was rather "overwhelmed" by the honor: 
"To be honest, it overwhelmed me. For the first time in a while I didn't really have anything to say. I had to wait and kind of collect my thoughts. I would say this: I hope and pray that…the mayor asked me two years ago to have something done. I didn't think it was time. Now that I'm leaving, it's nice to leave something behind."
Scully also took some time to advocate for Walter O'Malley, who brought the franchise westward: 
"But I do hope and pray that one day the name O'Malley will be involved. Walter O'Malley took a big gamble. He took his team out of Brooklyn, he came out here to play in a track stadium. That was made fun of all throughout baseball. Then, with his efforts he built Dodger Stadium, brought the team here, brought a World Series win in 1959, and again here in 1963. And for me, I didn't have anything to do. I just came here and blabbered away. But someday I pray that his name will be attached somewhere on this campus - I always think of it as a college campus where everybody knows everybody - so, we'll see."
The 88-year-old Hall of Famer broadcaster also addressed the fact that 2016 will be his final year in the Dodgers' booth (pending a change of heart). And while he mentioned that he was hoping to be able to make a few local road trips during the season, Scully said he would like to close out the year and his career with the Dodgers' season-ending weekend at AT&T Park against the San Francisco Giants: 
"I know the last home game is here, then the last series is in San Francisco. And as a little kid who was born and raised in the streets of New York, who grew up literally and figuratively in the polo grounds and was a rabid Giants fan – I confess that, it's good for the soul. I think I would love to finish in a game between the Dodgers and the Giants. So, God willing, we'll see, but the best-laid plans of mice and men usually go up in smoke, but we'll try."
Scully ended his media chat in a typically sardonic tone, mentioning that he feels "wonderful" after undergoing a medical procedure back in October: "I'm as fine as I've been in 112 years," he said wryly. 
---
---