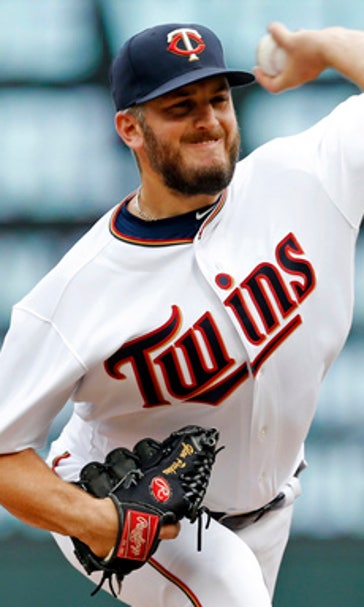 Twins tell Perkins they'll decline $6.5M option for 2018
October 18, 2017

MINNEAPOLIS (AP) The Minnesota Twins have told reliever Glen Perkins they will decline their $6.5 million option on his contract for 2018 and pay him a $700,000 buyout.
The Twins announced the decision Wednesday, moving Perkins closer to retirement.
The 34-year-old three-time All-Star will become a free agent able to sign with any team, including the Twins, but the lefty has said he's not interested in pitching elsewhere. Perkins played at Stillwater High School outside the Twin Cities and the University of Minnesota before the Twins drafted him in the first round in 2004.
With 120 saves, Perkins is third on the franchise's all-time list. His career ERA is 3.88 over 624 1/3 innings and 12 major league seasons. He pitched in only 10 games the last two years because of shoulder trouble, allowing 13 hits and six walks. Perkins returned in August from an arduous rehabilitation over a 16-month absence , finishing the game Sept. 30 with a tearful final out .
''That was a cool moment,'' Perkins said afterward, his voice cracking. ''If that's it, I'll remember that for the rest of my life.''
---
For more AP baseball coverage: https://apnews.com/tags/MLBbaseball
---
---