Major League Baseball
Major League Baseball
Twins' skid hits 5 games in 5-1 loss to Indians
Published
Sep. 28, 2013 9:19 p.m. ET

Cole De Vries was handling the Cleveland Indians' lineup early until one hit and a close play at the plate added to Minnesota's woes.
De Vries (0-2) struck out seven of the first 11 Cleveland hitters, but Carlos Santana hit a two-run homer off De Vries in the fourth and the Indians earned a 5-1 win over the Twins on Saturday.
Minnesota has lost five straight and Saturday's loss assured Twins manager Ron Gardenhire won't reach 1,000 managerial wins this season.
''It's pretty flustering, frustrating and flustering,'' Gardenhire said. ''We just have not played good and it's not been a lot of fun. It's not been fun. I wished I could say I knew all the answers, but the guys are out there. They're not feeling too good right now.''
De Vries allowed five runs and six hits and set a career high with the seven strikeouts.
He retired the first 11 batters he faced, but Jason Kipnis singled with two outs in the fourth and Santana followed with his 20th home run of the season.
De Vries retired the first two batters in the fifth.
But two straight singles were followed by a triple by Cleveland leadoff hitter Michael Bourn. The throw from right field was cut off by second baseman Brian Dozier, who threw to the plate trying to get out Mike Aviles, who was ruled safe.
Replays showed Aviles stopped short of the plate and was tagged by catcher Eric Fryer.
''Those things, you have to regroup,'' Gardenhire said of De Vries. ''You have to take a deep breath and you have to go back out there and do it. But it definitely didn't help the situation.
''That happens. Calls happen, that's part of baseball. You're going to get some and you're going to get some go against you. That one definitely, we could see it. Fryer could see it, just didn't work out our way. But you still have to make pitches after that.''
Gardenhire said it looked as if the first hit against De Vries ''took the wind out of the sails'' of his young pitcher, though De Vries said his issue was rushing to the plate in his delivery.
De Vries said the missed call also affected him.
''It's tough when the call costs you two runs and 15 pitches,'' De Vries said. ''I really feel like the game would be completely different. Whether we would have won it or not, who knows? But I get out of that inning 15 pitches less and two runs less, so I really feel like that was the deciding factor in the game.''
After a rain delay of 2 hours, 26 minutes at the start, Scott Kazmir (10-9) allowed one run and six hits in six innings and is 3-0 against Minnesota this year with a 1.45 ERA.
Kazmir has helped Cleveland's playoff push with a 2.75 ERA and 43 strikeouts in 28 innings over five September starts. The Twins struck out 13 more times Saturday and have 1,414 strikeouts this season.
''I remember back there with the glove flying all over the place, ball coming out at 98 consistently, but missing the strike zone,'' Gardenhire said of facing Kazmir earlier in his career with Tampa Bay.
''And on his good days, you had no chance. He's definitely in more command of his body and control of the plate now than ever. The ball has a certain little jump at the end.''
The Indians - who have nine in a row and 14 of 16 games - lead the AL wild-card race.
Cleveland (91-70) took a one-game lead over Tampa Bay and Texas (both 90-71) and is assured of at least a tie for the AL wild card.
Gardenhire is two wins away from 1,000 for his career. Gardenhire, who is the second-longest tenured manager behind Los Angeles' Mike Scioscia, is not under contract for next year.
''They were pushing pretty hard to try and win a ballgame here and I had more than one of them come up and apologize to me,'' Gardenhire said. ''I don't need that. I know what they're giving me. They're giving me a lot. I appreciate the efforts and they don't have to apologize for anything. They come and play. We just weren't good enough this year.''
NOTES: Minnesota C Josmil Pinto did not play after being hit on the right hand by a pitch Friday. He is expected to play Sunday. ... Twins third baseman Trevor Plouffe has a hit in 27 of his past 38 games and is hitting .313 during the stretch. ... Cleveland is 20-6 in September, its first month of at least 20 wins since August 1995. ... Indians DH Jason Giambi left the game with left forearm cramping. He is day to day. ... Bourn returned after missing three games with a sprained right wrist. ... Cleveland's Ubaldo Jimenez (12-9) is scheduled to pitch Sunday against Minnesota's Scott Diamond (6-12).
---
---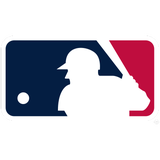 Get more from Major League Baseball
Follow your favorites to get information about games, news and more
---