Major League Baseball
Major League Baseball
Twins must look at long term for Mauer
Published
May. 31, 2011 1:00 a.m. ET

Injuries of uncertain origin and severity have limited Joe Mauer to nine games as the Minnesota Twins' catcher in 2011.
And I can't see the wisdom in him putting on a chest protector again this year.
The player is too valuable. The season is too hopeless. Any cost/benefit analysis comes down on the side of Mauer doing anything but catch for the Twins between now and October.
Mauer's health has been an enigma for months. He underwent offseason left-knee surgery and required lubricating injections in the joint during spring training. He was placed on the disabled list about six weeks ago, after "bilateral leg weakness" led to soreness in his right shoulder, right elbow and elsewhere.
At one point, the symptoms were ascribed to an unspecified virus. A report in the Minneapolis Star Tribune said Mauer visited the Mayo Clinic seeking clarity about his condition. On Tuesday, Twins manager Ron Gardenhire said the arms and legs of his star player aren't yet "caught up together."
Confused? Me, too. And I wrote those paragraphs.
The lack of clarity about Mauer's condition is the most powerful incentive for the Twins (and the former MVP himself) to lead the league in prudence, seeing as how they already lead the majors in losses.
At the core of this issue is that Mauer is in the first season of an eight-year, $184 million extension. Mauer is 28 now. He will be 35 when the contract expires. He is a long-term asset, at a time when short-term performance is of little overall benefit. The position-switch discussion isn't new to Mauer, whose stature (6-foot-5) has long made baseball observers wonder how long he would withstand the rigors of catching. But this is no longer a theoretical debate. Pragmatism says it's time to change.
The Twins have the worst record in baseball at 17-36. After their fourth one-run loss in five days, an 8-7 defeat in Detroit on Tuesday night, starting pitcher Brian Duensing acknowledged, "It's getting to the point where it's not very much fun. You used to come to the ballpark, excited to be here. Now, it's hard."
This is the rare Twins season in which we can say on June 1 that they are finished. I realize that they are famous for second-half comebacks. I witnessed the first-of-its kind resuscitation in 2009, when they won the American League Central despite trailing Detroit by three games with four to play. Gardenhire is among the two or three best managers in the game. If there is a way for his team to reach the postseason, he usually finds it.
But to win the division with this team would be harder than driving a golf ball through the Metrodome roof and into the Mississippi.
The Twins' winning percentage is more than 100 points below the closest AL competitor. The Baltimore Orioles had the worst record in the majors at this time last year, and the Showalter Miracle was required to avert a 100-loss season. And that was the best-case scenario. Realistically, the 2011 Twins should hope that their loss total starts with a 9.
According to STATS LLC, no AL team has been this far behind the field (by winning percentage) on June 1 and finished with a winning record.
How did it come to this, for one of baseball's best and proudest organizations? Well, let's put it this way: On Tuesday afternoon, assistant athletic trainer Dave Pruemer sat beside Gardenhire in the manager's office and delivered the Twins' daily injury report to the media. At the two-minute mark, Gardenhire pressed a button on his laptop. The "Jeopardy!" theme began to play.
It's been that kind of year, which is why there is little sense in thrusting Mauer back into baseball's most dangerous position.
Didn't we just have this discussion last week, in the wake of Buster Posey's season-ending ankle injury? There is inherent risk when a team's franchise player is its everyday catcher. I'm not suggesting Mauer should give up catching for good. I am saying he shouldn't catch again this year. That's an important distinction.
If Posey's injury reminded us of anything, it's that an elite catcher has an odometer, just like an elite pitcher. In some cases, it's gradual wear and tear. In others, it's one catastrophic play. There are only so many innings in a catcher's career, before he must change positions or retire altogether. The counter rolls forward every time he snaps on the shin guards.
Lest we forget, the Twins fans who will pay to see the local icon for most of this decade aren't particularly concerned with his game-calling. They just want him to play, period. For that to happen, he must stay healthy.
For now, though, the Twins are planning — hoping? — to have Mauer back behind the plate this year, even though he has yet to catch in game conditions while rehabbing in Florida. Gardenhire acknowledged Tuesday that he doesn't expect him back anytime soon.
"Joe's a catcher," Gardenhire insisted. "He's coming back as a catcher. He signed as a catcher. He signed an eight-year deal to catch in the big leagues for the Minnesota Twins. We're trying to get him back as a catcher.
"If it doesn't work out when he comes back, then we're going to have to figure somewhere else. And that's a lot harder than everybody makes it out to be. We have some corner people that are pretty good baseball players. We try not to fire the really good players we have."
By "corner people," Gardenhire presumably was referring to first baseman Justin Morneau and third baseman Danny Valencia. And that is a fair point. Morneau is signed through 2013. Valencia is under club control through 2016.
But the Twins' outfield depth chart is much more fluid. The Twins have had the worst left field production of any team in the majors this year, and Delmon Young is no lock to return there in 2012. Meanwhile, right fielders Jason Kubel and Michael Cuddyer — not to mention designated hitter Jim Thome — will be eligible for free agency at season's end.
Let's say Mauer is ready around the beginning of July, which seems plausible. By then, assuming the Twins don't have an undefeated June, they should be ready to start trading veteran players.
Around that time, General Manager Bill Smith could trade Kubel, Cuddyer and/or Thome for prospects, freeing up at-bats for Mauer that don't involve wearing a mask. That would avoid wear and tear on Mauer's legs, while giving team officials the time to determine where he best fits into their defensive alignment for 2012. (Even in discussing his plans for Mauer to catch, Gardenhire allowed that his superstar could play "anywhere.")
Sure, after the experiment, the Twins may decide that they like Mauer best at catcher. And that would be fine, particularly because Mauer would have more than enough time to rest for his next important start: on Opening Day '12.
I know. None of this is easy for Minnesota fans to read. The Twins aren't used to losing at all. Now they must lose with a purpose.
For years, Minnesotans have longed to see Mauer, St. Paul's favorite son, lead their team to a World Series title. Well, it's not happening this year. But that's OK. Mauer will have seven more chances before his contract runs out. The Twins need to do what they can to maximize his contribution in those seasons.
Besides, would it really be that bad if the Twins finished with the worst record in the majors? Then they would have the No. 1 overall pick in the draft next year. That worked out pretty well in 2001. That's when they took Joe Mauer.
---
---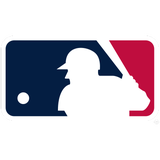 Get more from Major League Baseball
Follow your favorites to get information about games, news and more
---