Major League Baseball
Major League Baseball
Twins Mauer out with stiff neck, Cuddyer will play
Published
Aug. 25, 2011 6:30 p.m. ET

Joe Mauer walked into the Minnesota Twins clubhouse on Thursday morning and told team trainers that he could not play because of a stiff neck.
It was tough news for the reeling Twins, who are dealing with a number of injuries and lost the first three games of their home series to the lowly Baltimore Orioles.
As athletic trainer Rick McWane discussed Mauer's injury, which happened while he was tracking a fly ball while playing first base Tuesday night, manager Ron Gardenhire interjected.
''Joe has to be available,'' he said. ''I only have one other catcher. If something happens to Drew (Butera), I told Joe, `You have to go in the game. We have no other choice.'''
Mauer didn't have full movement in his neck and told McWane he was a little sore after taking some swings, but said he would try to play if he was needed.
''He said he was going to have a hard time looking up for a pop fly. I said I'll tell somebody else to go catch it,'' Gardenhire said.
It's been a difficult season for Mauer and the Twins. Their star catcher, who is in the first year of an eight-year, $184 million extension, has played in just 70 games this year because of various injuries and general soreness. He is hitting .287 with one home run and 25 RBIs.
The Twins have dealt with significant injuries to most of their core players, including Justin Morneau, Jason Kubel, Jim Thome and Denard Span.
''Not even in roller (derby) do you have this many injuries,'' Gardenhire said.
Even two of their most durable players have had their difficulties lately. Danny Valencia did not come to the ballpark on Thursday because he needed a wisdom tooth removed.
Michael Cuddyer missed nine games with a neck strain earlier this month and was hit by a pitch in the game on Wednesday night. An MRI on his left wrist came back negative on Thursday, which came as a surprise to everyone who heard the impact.
''When I saw it happen and heard it happen, I thought it shattered his wrist,'' Gardenhire said.
Cuddyer had X-rays on Wednesday night and was in quite a bit of pain, but he showed up to the clubhouse on Thursday morning raring to go.
''He's chomping at the bit,'' Gardenhire said. ''He wants to be in the lineup, which is not shocking.''
Cuddyer took some swings in the batting cage before the game and deemed himself ready to go.
''That's his M.O. That's Michael,'' Gardenhire said. ''That's just the way he is. He comes every day. No matter where I tell him he's going to play, he just grabs a different glove and goes about his business. Whether he's tired or not, fouled one off of his foot, it just doesn't matter with him. He wants to be out on the baseball field.
''It's not surprising at all. It's refreshing, but not surprising.''
---
Follow Jon Krawczynski on Twitter: http://www.twitter.com/APkrawczynski.
---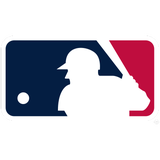 Get more from Major League Baseball
Follow your favorites to get information about games, news and more
---