Major League Baseball
Major League Baseball
Twins 11, Athletics 1
Published
May. 20, 2011 1:12 a.m. ET

This is what Twins manager Ron Gardenhire expected from his team all along: Balls flying out of the yard, steady starting pitching and a winning streak thrown in for good measure.
Minnesota did all of that and more, and now the Twins no longer have the worst record in baseball.
Justin Morneau homered and had three hits and Rene Rivera hit his first home run in nearly five years, and the suddenly resurgent Twins beat the Oakland Athletics 11-1 on Thursday.
''We've been beat up and some guys are starting to feel a little bit better,'' said Gardenhire after Minnesota's biggest offensive outburst of the season. ''We had a fun series here. Are we out of the woods? No. We still have issues, we still have things we have to get better at. Today was a good day for us.''
Nick Blackburn pitched seven solid innings for Minnesota, which has won three straight - all on the road - following a season-high nine-game losing streak.
Trevor Plouffe also homered while Michael Cuddyer added three hits for Minnesota. Plouffe homered as part of a six-run eighth inning, the Twins' best of the season.
Hideki Matsui walked and scored for the A's, who lost their starting pitcher Tyson Ross to a strained left oblique after throwing just seven pitches.
''You just try to get through 27 outs with your bullpen,'' Oakland manager Bob Geren said. ''It was a rough day, but we'll bounce back. This is one you just put behind you.''
Blackburn (3-4) gave up five hits and allowed only one runner past second base to end a three-start winless skid. He struck out two and walked one.
Phil Dumatrait pitched the eighth and Anthony Swarzak worked the ninth to complete the six-hitter.
Morneau hit a two-run shot off Craig Breslow in the fifth to make it 4-0.
Plouffe hit a three-run homer in the eighth when Minnesota batted around and scored six runs.
The Twins got plenty of offense to complete the two-game sweep of the A's while matching their longest winning streak of the season. Every starter except second baseman Alexi Casilla had at least one hit while eight different Minnesota players drove in runs.
''We've scored runs, just not this year ... yet,'' Gardenhire said. ''We really believe we can. We believe if we can get the stars lined up, we can do some damage.''
Cuddyer went 3 for 4 to raise his average to .267. Cuddyer needs four hits to become the 14th player in franchise history to reach 1,000 for his career.
Rivera and Danny Valencia each had two hits.
Rivera, making a rare start in place of Drew Butera, was only 1 for 15 this season before his solo homer off Oakland reliever David Purcey with one out in the second.
It's Rivera's first home run since June 9, 2006. The backup catcher spent the past four seasons in the minor leagues with four different clubs before signing with Minnesota in December.
''It's a pretty good feeling, I can't lie,'' Rivera said. ''I've been working hard in the cage, taking early BP to try to get my swing back. I don't mind going 0 for 4 if we win. To hit is a plus for me.''
Blackburn didn't need much support from the offense.
The Twins' right-hander has not surrendered more than two earned runs in his past four starts and has won 10 consecutive decisions in May dating to 2009.
Blackburn only allowed two Oakland runners to reach second base through the first six innings - both with the help of errors. He also got some help from Rivera, who threw out A's leadoff hitter Coco Crisp trying to steal second after Crisp singled in the first.
The A's broke through for a run in the seventh but got little else.
Matsui walked, took third on David DeJesus' single then scored on Mark Ellis' fielder's choice grounder.
Ross (3-3) strained his left oblique and was removed after throwing only seven pitches.
The lanky right-hander gave up a single to Twins' leadoff hitter Denard Span. Ross' 1-1 pitch to Trevor Plouffe got by A's catcher Kurt Suzuki, who was charged with a passed ball.
Ross then wandered around the mound for a few moments before A's trainers were called to the mound. Ross walked off under his own power.
''It's a little tight right now,'' Ross said. ''The first pitch to the second hitter it felt like I had a muscle spasm or a cramp. The next pitch I really felt it, and the third pitch I said I can't throw with this.''
Purcey rushed in from the bullpen and assumed the count on Plouffe, who grounded out. Span later scored on an RBI single by Jason Kubel.
The Twins head to Arizona for a three-game interleague series with the Diamondbacks.
Before that, however, Minnesota's players and coaches will attend a funeral for Hall of Famer Harmon Killebrew in Peoria, Ariz. Killebrew will be buried in a private service Monday in his hometown of Payette, Idaho.
''It's going to be a tough day tomorrow, saying goodbye,'' Gardenhire said. ''He's watching over us, we know that.''
Note: Ross is the first A's pitcher to leave after throwing seven pitches or fewer since Omar Olivares did it on June 16, 2000.
---
---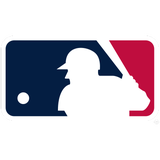 Get more from Major League Baseball
Follow your favorites to get information about games, news and more
---