Major League Baseball
Major League Baseball
Tweak in stance restores Giambi's power
Published
May. 25, 2011 8:56 p.m. ET

A week ago, Jason Giambi was mired in a monthlong slump, getting very little playing time with Todd Helton healthy again and not doing very much as an occasional pinch-hitter.
Now, he's one of the hottest hitters in the National League, having homered five times in six games heading into Wednesday night's action, and he's gearing up for plenty more at-bats with interleague play just around the corner.
Giambi said the secret is a more upright batting stance that allows him to see the ball better and bring his big bat through the zone quicker.
With Helton's back acting up last week in Philadelphia, Rockies manager Jim Tracy inserted Giambi into the lineup and declared that the 40-year-old former AL MVP was one good swing away from locking in.
Giambi thought so, too, having adjusted his stance after consulting with Tracy and hitting coach Carney Lansford, who looked at video of his swings from last season and noticed he was slumping over a bit at the plate.
That night, Giambi, 0-for-18 since April 10, became the second-oldest player to homer three times in a game and one of only four to do it in their 40s, joining Stan Musial, Babe Ruth and Reggie Jackson. And he tied his career high with seven RBIs, accounting for all the offense in a 7-1 win over the Phillies.
He hit a solo homer the next night and smacked his sixth homer of the season Tuesday night in a loss to Arizona before leaving the game after getting plunked on the right forearm by a Joe Saunders fastball.
He's 6-for-13 over that stretch with five runs scored and nine runs driven in. And his half-dozen long balls are as many as he had all last season.
The Giambino is back.
The seasoned slugger who has 421 career home runs is launching pitches deep into the seats again.
''I'm just swinging the bat good. I'm seeing the ball good, I'm sitting back and relaxed and I'm getting that pitch and I'm just not missing it,'' Giambi said.
Giambi said he asked Tracy and Lansford to look at his swing, so they called up video from last season just before their last trip and found the flaw that was easy to fix.
Giambi said the tinkered stance allows him to swing through his power zone with more authority.
''It helps me get a lot more leverage, it helps me be a lot quicker to the ball,'' he said. ''Like a top spins faster when it's straight up and down instead of sideways. It definitely helped speed up my bat a little bit. They were kind of jamming me a lot earlier. I just couldn't get through because I was bent over.''
Giambi left Tuesday night's game with swelling near his right elbow, but he said it was precautionary. He was hit by a pitch in the fourth and stayed in the game until the eighth.
''It just hit me in a nerve in my forearm. And as I took that last swing, I took a good swing but as I was running down to first, it started cramping up,'' Giambi said. ''So after last year with me tearing my right biceps, they just said, 'Get out of there' so I wouldn't take a funny swing or anything later on. It's just still locked up a little bit, it's really stiff.''
Tracy and Giambi both said they didn't think the injury was serious.
That's a relief for the Rockies, who can ill afford losing their hottest hitter right after their best pitcher, lefty Jorge De La Rosa, was lost for the season when he tore a ligament in his left elbow in the opener of a double-header Tuesday.
''I'm not going to lie, it's devastating, it's a big deal,'' Giambi said of De La Rosa going down. ''This team's got to grow now. We've got to come together.''
---
Arnie Stapleton can be reached at http://twitter.com/arniestapleton
---
---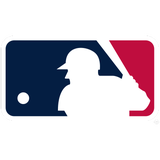 Get more from Major League Baseball
Follow your favorites to get information about games, news and more
---