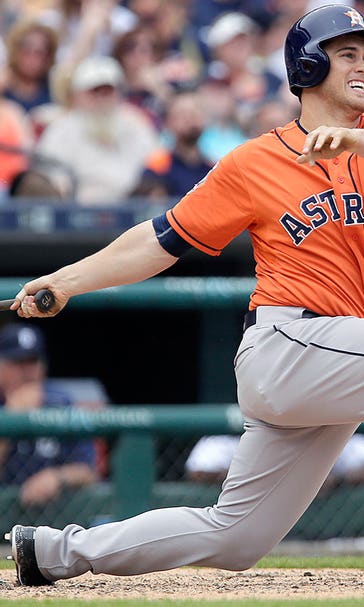 Tucker's pinch-hit heroics land him in Astros' record books
May 25, 2015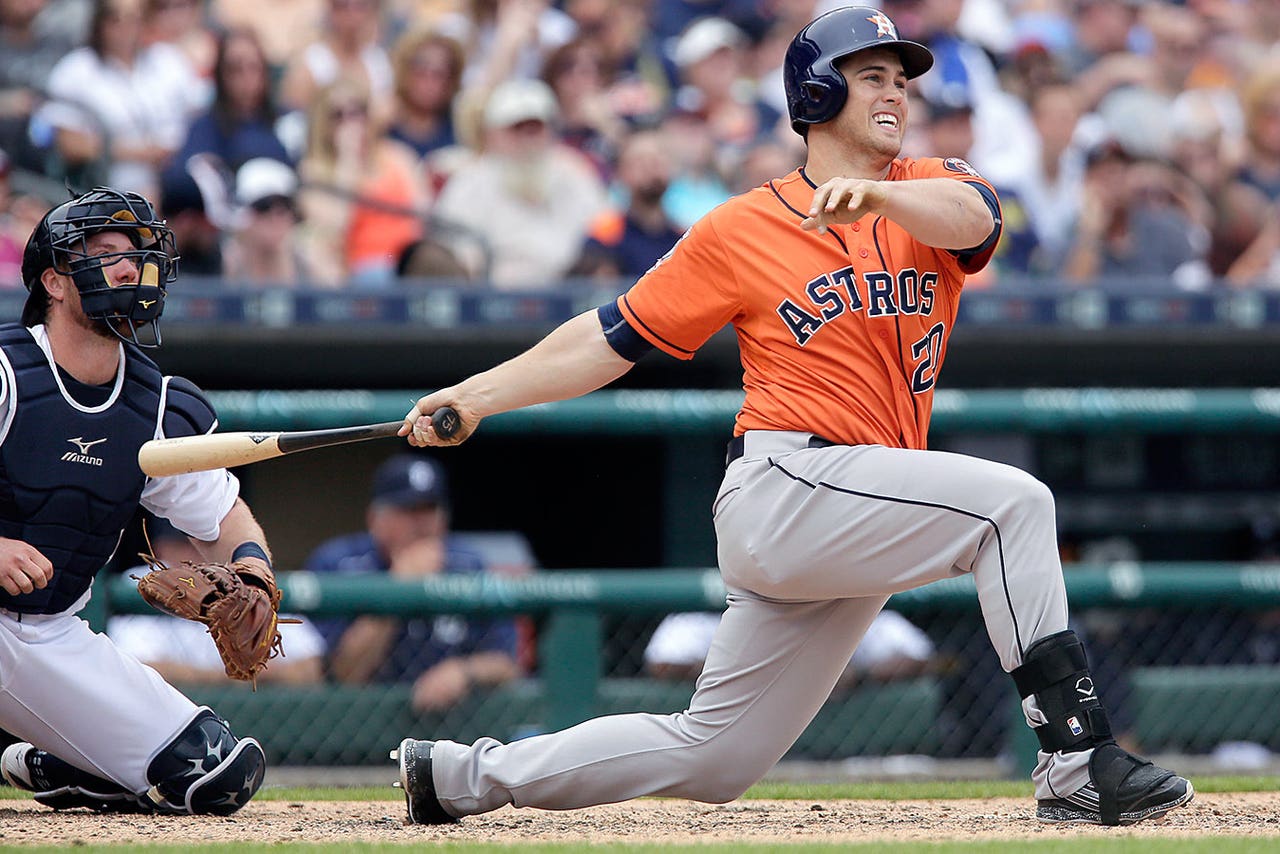 There are strong first impressions, and then there's what Houston Astros rookie Preston Tucker is doing.
On Sunday, Tucker lofted a pinch-hit three-run home run off Detroit Tigers starter Anibal Sanchez to tie the score at 7. A big hit like that is already noteworthy, but for Tucker, this was even bigger: it was his second pinch-hit home run of the series. The Astros would go on to win the game 10-8. 
According to Elias, that makes him the first Astros player in club history to hit two pinch-hit homers in the same series (as pointed out by Chris Vannini of MLB.com). 
As you may imagine, Tucker felt pretty good about it all. As he told Vannini: "It feels good to do that. It feels good we won the game today, which is awesome. Going out there on short notice, I just have to simplify things and basically see a ball and hit it hard. I think I did a good job of that. Hopefully, in the future when I pinch-hit, I can continue that."
Heading into play Monday, Tucker is 12-37 with six extra base hits since his promotion to the Astros...so it's safe to say he's making his presence felt. 
---
---