Major League Baseball
Major League Baseball
Trumbo's dramatic HR ends Angels' win over Texas
Published
Aug. 19, 2011 7:00 a.m. ET

Mark Trumbo already hits the ball harder and louder than any of his fellow Los Angeles Angels, according to the slugging rookie's teammates.
With just one inning left to avoid an embarrassing four-game sweep by the Texas Rangers, the Angels had never been happier to hear that already-familiar crack of Trumbo's big bat.
Trumbo hit a game-ending two-run homer down the left-field line, and the Angels beat the Rangers 2-1 on Thursday night, dramatically preventing Texas from seizing an eight-game lead in the AL West standings.
After three straight losses in the series and five straight overall, the Angels were just three outs away from a discouraging deficit in the playoff race behind the Rangers, who had won the first six games of their road trip.
But Los Angeles didn't even make another out against new Texas reliever Mike Adams (1-2). After Torii Hunter led off the ninth with a single, Trumbo cracked his 23rd homer of the season, comfortably putting it around the foul pole.
''Hopefully this is going to propel a nice little run for us,'' said Trumbo, who's on track to become the first rookie to lead Los Angeles in homers and RBIs. ''We've been scuffling and a lot of people are frustrated, myself included. That road trip wasn't very good, and it didn't help our momentum going into this crucial series. But we'll take what we can get.''
Trumbo had two hits and further cemented his status as the Angels' most compelling hitter in a lackluster offensive season. He leads all major-league rookies with 68 RBIs after driving in 24 runs in his last 25 games - and according to the Angels, he's the first AL rookie ever to hit two game-ending homers.
''When he makes contact and gets one over the fence, it's usually not a fence-scraper,'' said Angels ace Jered Weaver, who left trailing 1-0 despite pitching seven innings of six-hit ball. ''It was sure nice, obviously a big hit in a big situation. It's six (games back) now instead of eight, so that definitely helps out.''
Trumbo's shot abruptly ended four days of offensive frustration and set off an unlikely celebration on the field for the Angels, who trailed the Rangers by just 1 1/2 games early last week before losing seven of their previous eight. Horacio Ramirez (1-0) got one out in the ninth for Los Angeles, earning his first win in the majors since 2008.
Adams wasted seven scoreless innings by Colby Lewis, who yielded four hits and struck out seven while outpitching Weaver. Texas fell one inning short of the first four-game sweep at Angel Stadium in the rivalry's long history, but still left Anaheim with a healthy six-game lead in the AL West.
''You can get a lift from a walk-off like that,'' Texas slugger Josh Hamilton said. ''Depends on how you come back the next day. We definitely got a lift from coming in and playing as well as we did, winning three of the four and putting ourselves in position to win another one.''
Texas won the first three games of this key four-game series in increasingly discouraging fashion for the Angels, blowing out Los Angeles in the first two before rallying late against Ervin Santana on Wednesday night for a 4-3 victory.
Weaver was mostly sharp in his second start back from a six-game suspension, but appeared headed for a hard-luck loss when Mike Napoli hit a seventh-inning homer for Texas.
Weaver gave up three homers and a season-high eight runs to Toronto last week in a rocky return from the ban for throwing a pitch at the head of Detroit's Alex Avila. Weaver was angry about Carlos Guillen's showboating stroll around the bases after a homer moments earlier - and the AL's All-Star game starter also showed his suspension didn't totally cure his temper.
Weaver reacted angrily to a couple of early balls-and-strikes calls, and he later gestured in frustration at the Los Angeles dugout when shortstop Erick Aybar couldn't track down a popup into the outfield.
Weaver allowed just one runner to reach third base before Napoli homered off the fake rock pile in left-center leading off the seventh. Although Napoli didn't noticeably showboat, Weaver stared down Napoli all the way around the bases, and he shot another look - and a few words - at the Texas dugout after the inning ended.
''I guess when he was walking off the mound, I don't know, it looked like he might have been saying something,'' Napoli said of his longtime teammate. ''What, you can't hit homers off him now?''
Weaver declined comment.
The Rangers scratched Mitch Moreland shortly before the game with tightness in his hamstring. The first baseman went 7 for 12 in the first three games of the series.
NOTES: Hunter extended his hitting streak to 16 games with his late single. ... Vernon Wells was booed when he struck out as a late-inning substitute. The slugger's average has dipped near .200, and Angels manager Mike Scioscia held him out of the starting lineup to rest. ... The Rangers open a weekend series in Chicago on Friday night with Matt Harrison facing the White Sox's Jake Peavy. Los Angeles welcomes Baltimore on Friday, with Dan Haren pitching for the Angels.
---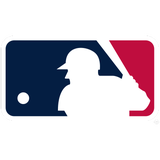 Get more from Major League Baseball
Follow your favorites to get information about games, news and more
---