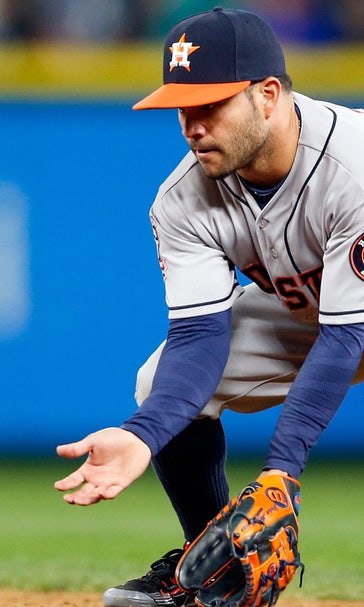 Trio of Astros named as Gold Glove Award finalists
October 29, 2015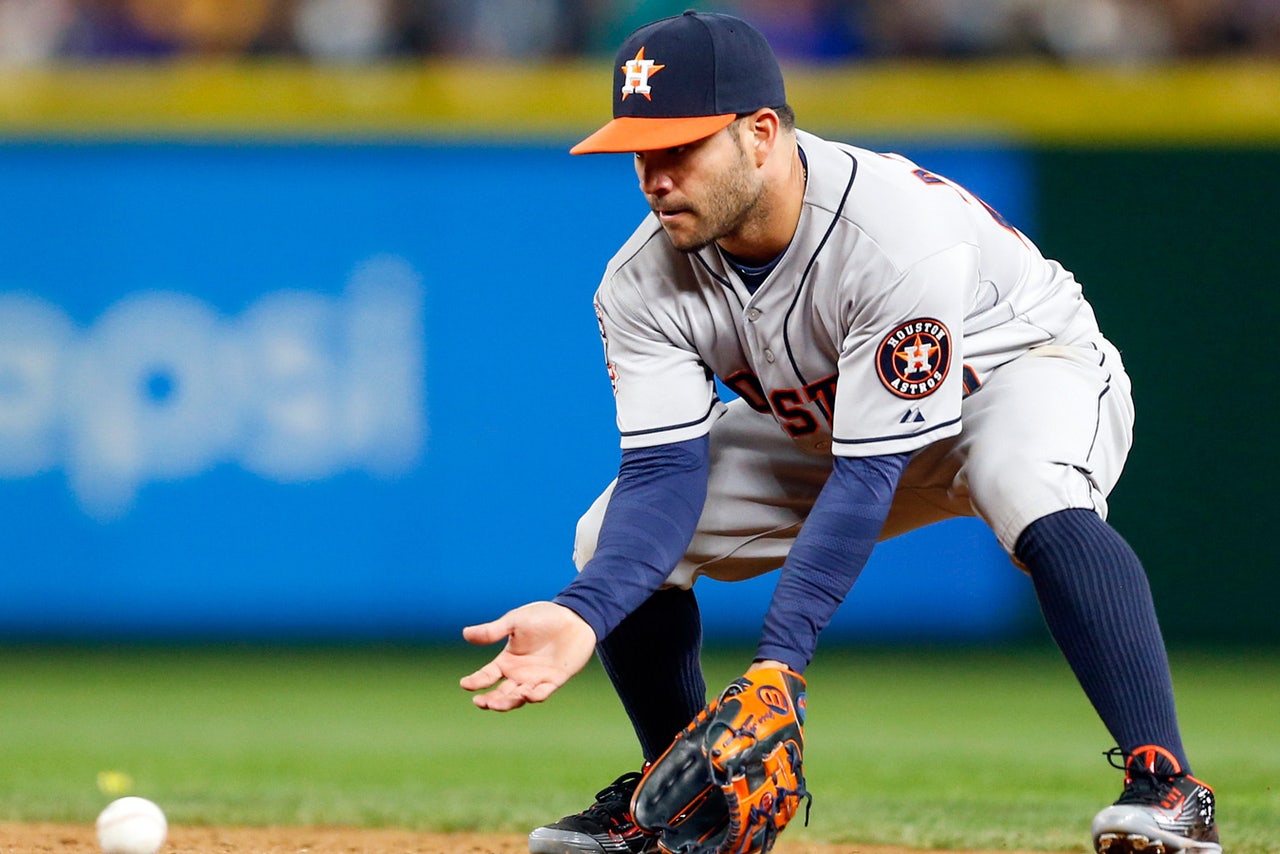 Fresh off their first postseason appearance since 2005, three members of the Houston Astros were announced as finalists for the Rawlings Gold Glove Award, which brings accolades to the best defender at all nine positions on the diamond each season. The winners will be announced on November 10.
The Astros up for possible awards include second baseman Jose Altuve, pitcher Dallas Keuchel and catcher Jason Castro. MLB.com's Brian McTaggart laid out each Astro's credentials: Keuchel, who only committed one error in 2015, won a Gold Glove in 2014, so he's up for a second consecutive season and is pitted against Sonny Gray of the Oakland Athletics and Mark Buerhle of the Toronto Blue Jays. 
Castro, meanwhile, threw out 36 percent of would-be base stealers in 2015 and only had one error behind the plate. If he's to win some Gold Glove hardware, he'll have to be selected ahead of Salvador Perez of the Kansas City Royals and Russell Martin of the Blue Jays. 
As for Altuve, he had the AL's best fielding percentage among second basemen at .993, and only had five errors charged to him all season. The other two finalists for the position are Ian Kinsler of the Detroit Tigers and Brian Dozier of the Minnesota Twins.
21-year-old shortstop phenom Carlos Correa, meanwhile, wasn't included in any Gold Glove consideration, though he is currently wearing fashionable hats at the World Series and enjoying conversations with actor Paul Rudd as an MLB correspondent for the Fall Classic. 
---
---