Major League Baseball
Major League Baseball
Torre commits to fourth season with Dodgers
Published
Feb. 21, 2010 1:08 a.m. ET

Los Angeles Dodgers manager Joe Torre said Saturday he has committed himself to a fourth year with the team, ending speculation about whether or not he will return in 2011.

Torre's current contract runs through the upcoming season, but talks are underway to extend his deal one more year. After 2011, the 69-year-old with four World Series titles as a manager said he would call it quits.

"Right now we're just talking about the one year and what the number's going to be," Torre said, referring to what he will be paid in 2011.

The first two years of his three-year, $13 million contract have been successful as the Dodgers advanced to the National League Championship Series both times.

"The young guys are getting better and they seem to enjoy the challenges," Torre said while wearing his 1996 Yankees World Series ring. "The thing that resonates with me is when we lost Game 5 (of the NLCS) in 2008 and 2009, it was very different. In '08 it was, 'Look how far we came.' In '09 it was, 'Look at what we missed out on.' That's the sense. It wasn't in conversation, it was the emotion of the players in that final meeting."

When Torre originally signed with the Dodgers before the 2008 season there was a two-year offer on the table. But not wanting to be a lame duck manager after just one season in Los Angeles, he requested a third year.

Torre still intended on retiring after those first two seasons with the Dodgers.

"As it turns out, I'm still enjoying it," he said. "But I've never been this age before. At some point you're going to dread going to spring training and that day hasn't come and I'm happy about that. It means I have the energy and feel good. Everything is good with me."

Heading into his 29th season as a major-league manager, Torre has a career record of 2,246-1,915. His teams have reached the postseason 14 consecutive seasons, tying Atlanta's Bobby Cox for the major-league record.

"When I first came over here I was just curious myself how I would like it," Torre said. "I never anticipated after being in New York my first eight or nine years that I would go somewhere else and start over again. It's been a great decision on my part to continue doing this because it's been fun."

General manager Ned Colletti has said there is no rush to finalizing Torre's extension.

"I don't have a deadline on it; that's not a priority for me," Torre said. "The priority now is spring training and putting the club together."

When Torre exits his manager post with the Dodgers, hitting coach Don Mattingly is expected to take over the job. Mattingly will manage the Dodgers in Arizona while Torre takes a split squad to Taiwan for exhibition games March 12-13.

---
---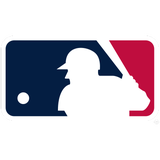 Get more from Major League Baseball
Follow your favorites to get information about games, news and more
---