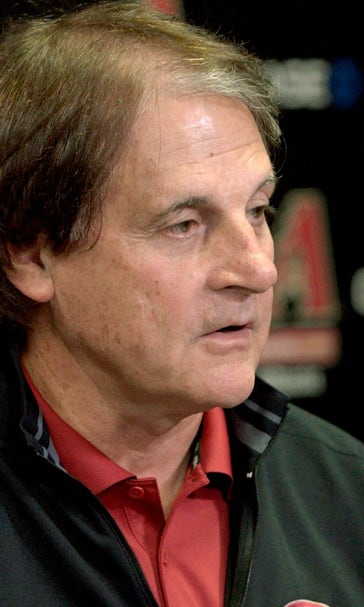 Tony La Russa douses report DBacks manager Chip Hale is under fire
May 5, 2016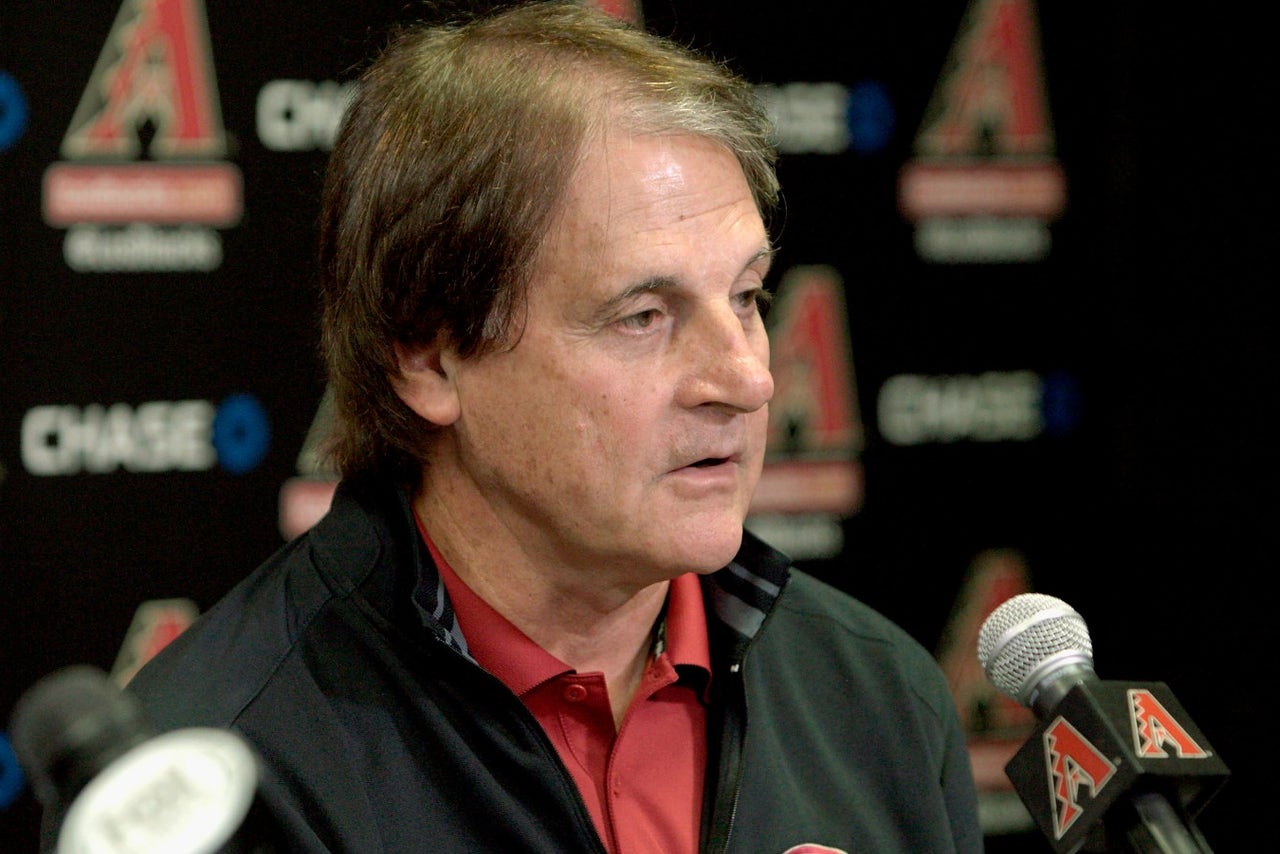 One week ago, the Diamondbacks were 12-12, a half-game out of first place in the NL West. Since then, they've dropped five straight, getting swept at home by the Rockies, then losing two in Miami.
Tony La Russa, the DBacks' chief baseball officer, told FOX Sports on Thursday that he views the team's 12-17 record as "a little misleading," considering that the club had played 20 straight days before the start of the Marlins' series, many against strong opponents.
But on Tuesday, Arizona Republic columnist Dan Bickley wrote a column headlined, "Diamondbacks manager Chip Hale needs good month."
Bickley said, without citing sources, "... while job security is not an issue at the moment, this much seems clear: Another bad month might make things very uncomfortable for the current manager."
La Russa disputed that assessment.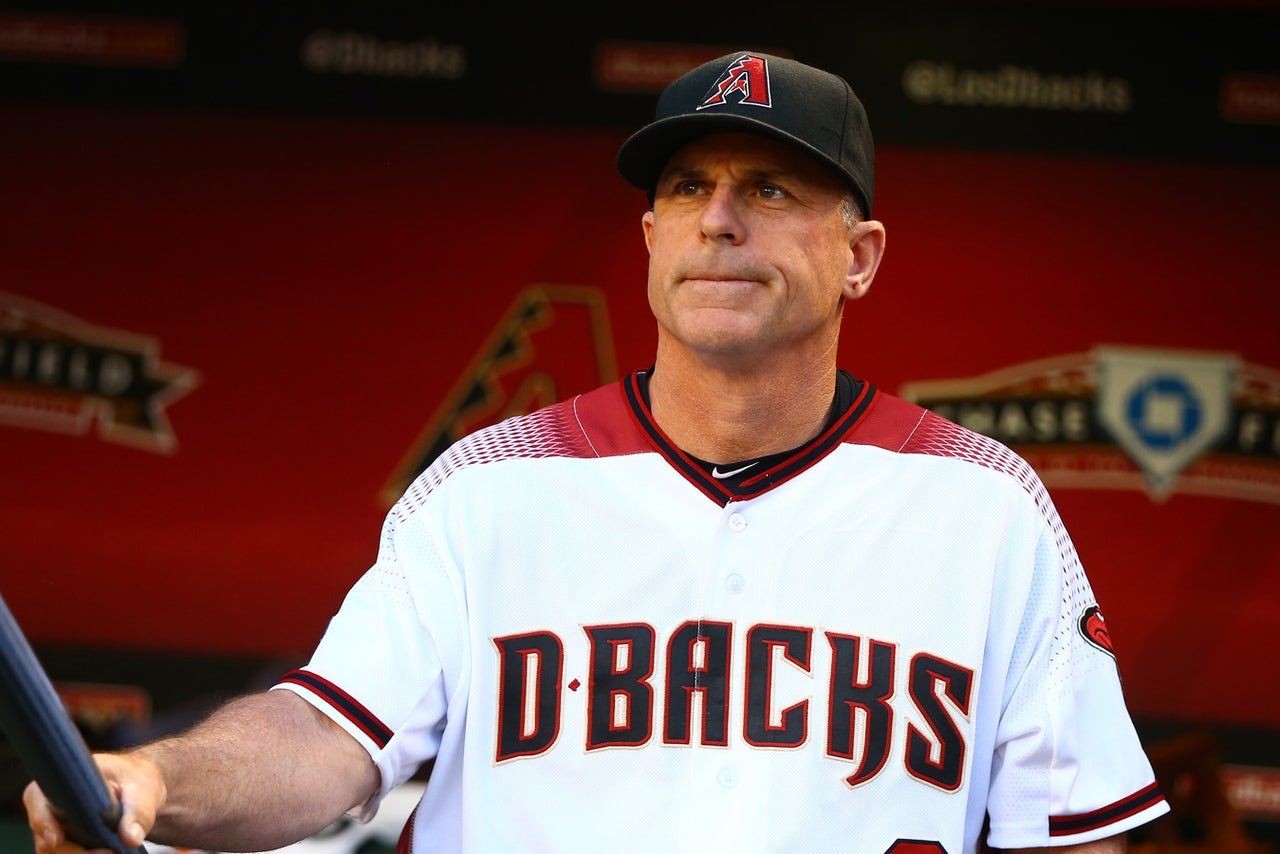 "There's no sense to that —€" none," La Russa said. "I have a lot of respect for Dan. I don't know how he figured that. Maybe it's because of the expectations.
"But if you backed up five days, we're at .500, a (half-game) out of first place. We had a difficult three against Colorado. We've lost two in Miami. You take a snapshot when you take it. But no, the issue is not Chip Hale."
The DBacks finished 79-83 in their first season under Hale, an improvement of 15 wins over 2014, when they were managed by Kirk Gibson. Less than three months ago, the team extended Hale's contract through '17.
Hale sometimes appears uptight and, like many developing managers, occasionally struggles with bullpen management. But the DBacks' biggest issue appears to be their starting rotation, which ranks next-to-last in the National League, ahead of only the Brewers, with a 5.67 ERA.
La Russa said the performances four of the starters — Zack Greinke, Patrick Corbin, Rubby De La Rosa and Robbie Ray —€" were mostly satisfactory.
"The one who is pushing and pressing too much is Shelby (Miller)," La Russa said, referring to the pitcher whom the DBacks acquired last off-season for outfielder Ender Inciarte, shortstop Dansby Swanson and right-hander Aaron Blair. "If we get him right, I think our rotation is in good shape."
Is Miller simply trying too hard?
"Oh yeah," La Russa said. "Which is the better kind of problem. Those guys who can't get ready and never care, they don't do anything special. He's trying to justify the trade, carry his share.
"The other day (against the Rockies), he was spotless through three innings ... and it got away from him. He's just got to relax."
The DBacks' offense, meanwhile, ranked seventh in the NL in runs per game entering Thursday's play —€" not great, but given the circumstances, not terrible, either.
Center fielder A.J. Pollock suffered a fractured right elbow late in spring training; his goal is to return before the end of the season. First baseman Paul Goldschmidt has yet to get truly hot; he's batting .242, albeit with a .421 on-base percentage and .894 OPS.
The good news: While the DBacks are batting a major-league low .204 with runners in scoring position, second baseman Jean Segura, third baseman Jake Lamb, left fielder Yasmany Tomas and infielder/outfielder Brandon Drury all have produced OPSes above .850.
"There are a lot of reasons to be optimistic," La Russa said. "We've got some good depth and a lot of versatility on the roster. Some of our young guys have really showed up well.
"A lot of these young guys have played on championship teams in the minor leagues —€" they know what it takes. But there's a level of learning, not just the execution part. You've just got to grind if you want to be in contention."
The DBacks, with their season 18 percent complete, are a mere three games out of first place.
"I believe in the talent and the character of the club. I definitely believe in the manager and the coaching staff," La Russa said.
---
---